– Sukanya Nandy
The Covid-19 pandemic has pushed educational institutions to shut down from April and has led to the rise of online education. An estimated 1.4 million Anganwadis (government-run child nutrition and early childhood education centres), an estimated 60,000 private pre-primaries, 1.5 million K-12 schools, 41,901 colleges and 1,028 universities experienced huge disruption in education delivery.
Moreover, with 214 million children enrolled in anganwadis and government primary schools deprived of nutrition and mid-day meals for six months, child malnutrition has scaled new heights. (Read: Dear Prime Minister, Why no pandemic package for education?)
Here are some of the major education events that happened in 2020:
Online learning
Due to the nation-wide lockdown, schools and colleges were shut down. As a result, all educational institutions shifted to virtual classes via online learning platforms such as Zoom, Microsoft, Google classroom, etc. There has also been a surge in education and other live webinars.
While technology has enabled children to continue their education, those belonging to rural areas were badly affected due to the lack of online learning devices. For some students, mental health cases among students have risen, teachers have also been bullied. (Read: Teachers face bullying during online classes)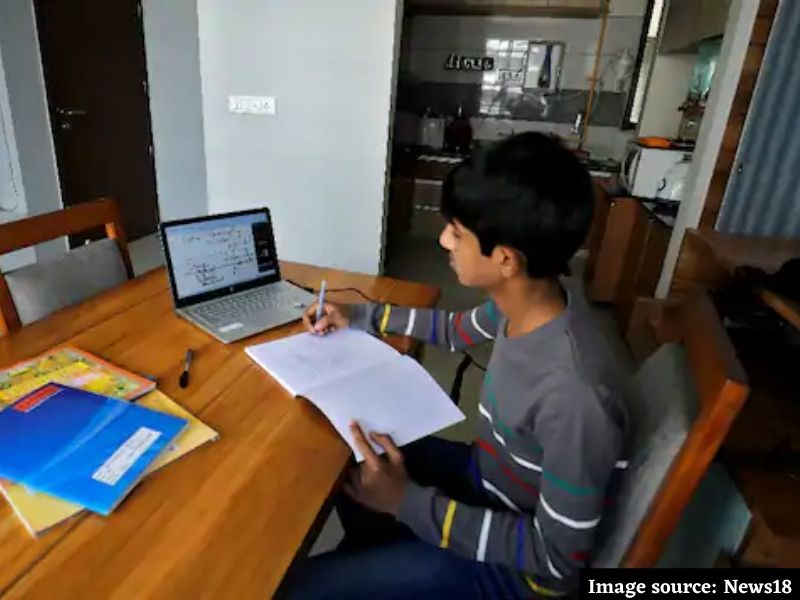 Also read:
Impact of online classes on children's mental health
Telangana: LSR student commits suicide unable to fund studies
NEP 2020
The National Education Policy 2020 was released by the union education minister Ramesh Pokhriyal 'Nishank' and minister of information and broadcasting, Prakash Javadekar on July 29 and it will come into force from 2022-23 academic session. It aims to pave way for transformational reforms in school and higher education systems in the country and will replace the 34 your old National Policy on Education (NPE), 1986.
Renaming of HRD Ministry
A gazette notification published on August 17 stated that President Ram Nath Kovind had given his nod to changing the name of HRD ministry to Ministry of Education. The name change was among the key recommendations of the draft new National Education Policy (NEP) 2020.
Examinations amid covid-19
Over 7.5 lakh students appeared for the SSLC exams in Karnataka on the first day on June 25. The minister clarified that the 32 students who were tested Covid-19 positive were in home quarantine and were not allowed to give exams. The government further stated that 3,911 students, who lived in containment zones, did not attend the exams.
The National Eligibility cum Entrance Test-Undergraduate (NEET-UG) held offline examinations, which saw more than 85 percent student attendance on September 13, 2020. A total of 15.97 lakh candidates registered for the test.
Meanwhile, most private schools resorted to online examinations via various edtech solutions.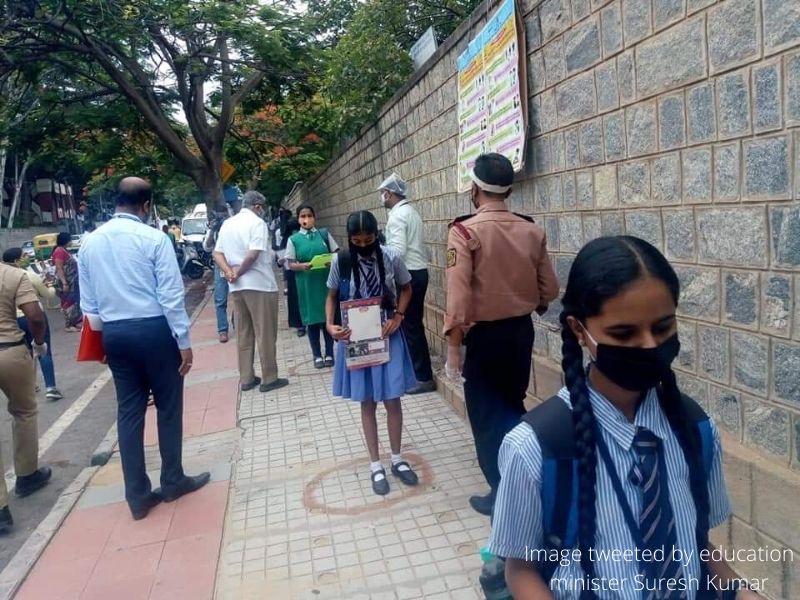 Exam cancellation and promotions
Covid-19 also disrupted board exams for classes 10 and 12. While, at first, CBSE and CICSE postponed pending board exams, it was later cancelled with no option of re-examinations. The students were promoted on the basis of internal assessments. State board exams too were either postponed or canceled.
School fees agitation
After schools were shut down in mid-March, most private schools had been complaining of financial crisis because of unwillingness of a large section of parents to pay their children's fees. They were unable to pay the salaries to teachers and non-teaching employees. Parents too had complained about their difficulties in paying the fees because of salary cuts, job loss and general slump in economy. Hence, parents' bodies and associations of private school owners in several states moved court demanding solution to their problems. This has also led to a lot of protests by school managements and teachers. Private school teachers in Rajasthan launched an indefinite strike.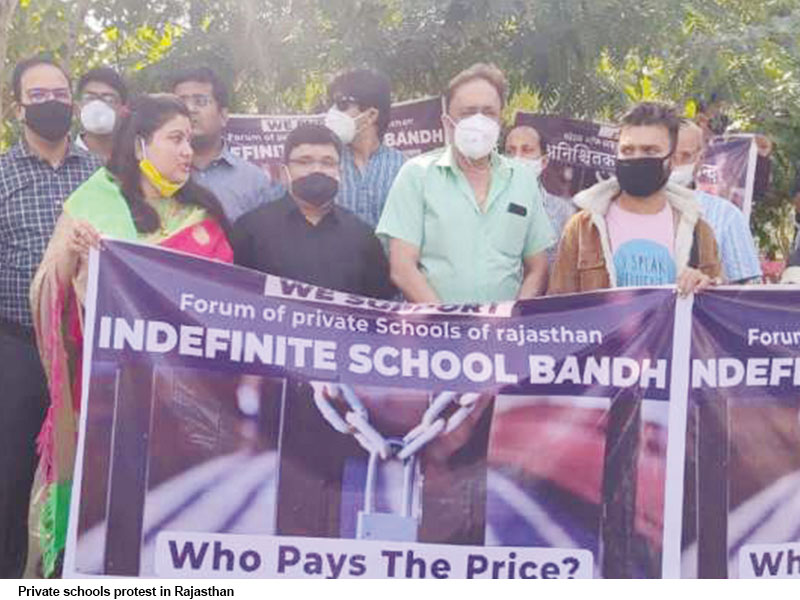 Also read:
Private school fees status and high court orders across Indian states
Karnataka: 35,000 private school teachers lose jobs
Rajasthan: Private schools strike
#StudentsLivesMatter
In June 2020, UG and PG students across the country started a campaign demanding the cancellation of their final exams. They tweeted on the same with #StudentLivesMatter to put pressure on the educational institutions to cancel the exams and promote the students.
Schools up for sale
As per reports by Hyderabad-based Cerestra Ventures, over 1,000 private schools were up for sale countrywide with managements having suffered massive revenue loss.
According to the Delhi-based National Independent Schools Alliance (NISA), which has a membership of 60,000 budget private schools (BPS) countrywide, "hundreds" of BPS have already shut down across the country.
The Telangana Recognised Schools Management Association estimates that 2,000 BPS have closed statewide as on September 24.
TIME's first-ever kid of the year
Indian-American Gitanjali Rao has been selected as the first-ever kid of the year by TIME magazine. The fifteen-year-old has used technology to "tackle issues ranging from contaminated drinking water to opioid addiction and cyberbullying." Her mission is to create a global community of young innovators to solve problems the world over.
According to TIME magazine, five Kid of the Year finalists were selected from a field of more than 5,000 Americans, between the ages 8 to 16 on the basis of what they have already achieved and the impact it has made.
Introducing the first-ever Kid of the Year, Gitanjali Rao https://t.co/Hvgu3GLoNs pic.twitter.com/4zORbRiGMU

— TIME (@TIME) December 3, 2020
Global Teacher Prize 2020
Ranjitsinh Disale, a primary school teacher from a village in Maharashtra has been named among the top 10 finalists for the USD one million annual Global Teacher Prize 2020, in recognition of his efforts at promoting girls' education and triggering a quick-response (QR) coded textbook revolution in India.
EWBPS Award recognition
EducationWorld conducted the annual Budget Private School rankings which ranked BPS Schools in 73 cities/towns on 11 parameters of school education excellence. (Read: India's best budget private schools)
Also read:
More than 1000 schools in India up for sale amid Covid-19 crisis
School reopening: Latest status across states
From Covid-19 to farm bills protest, here are the top news of 2020
National
,
News