A non-profit initiative started by a bunch of grade 11 students of Greenwood High School, Bangalore on April 20, 2020, 'Quarantine Learning' provides students a diverse range of skills as they stay quarantined within their homes. "Since our class 10 board exams have been cancelled and summer vacations have started, we have ample free time and wanted to do something productive," Sampreeth Immidisetty, who initiated the project with his friend Aryan Jain told EducationWorld.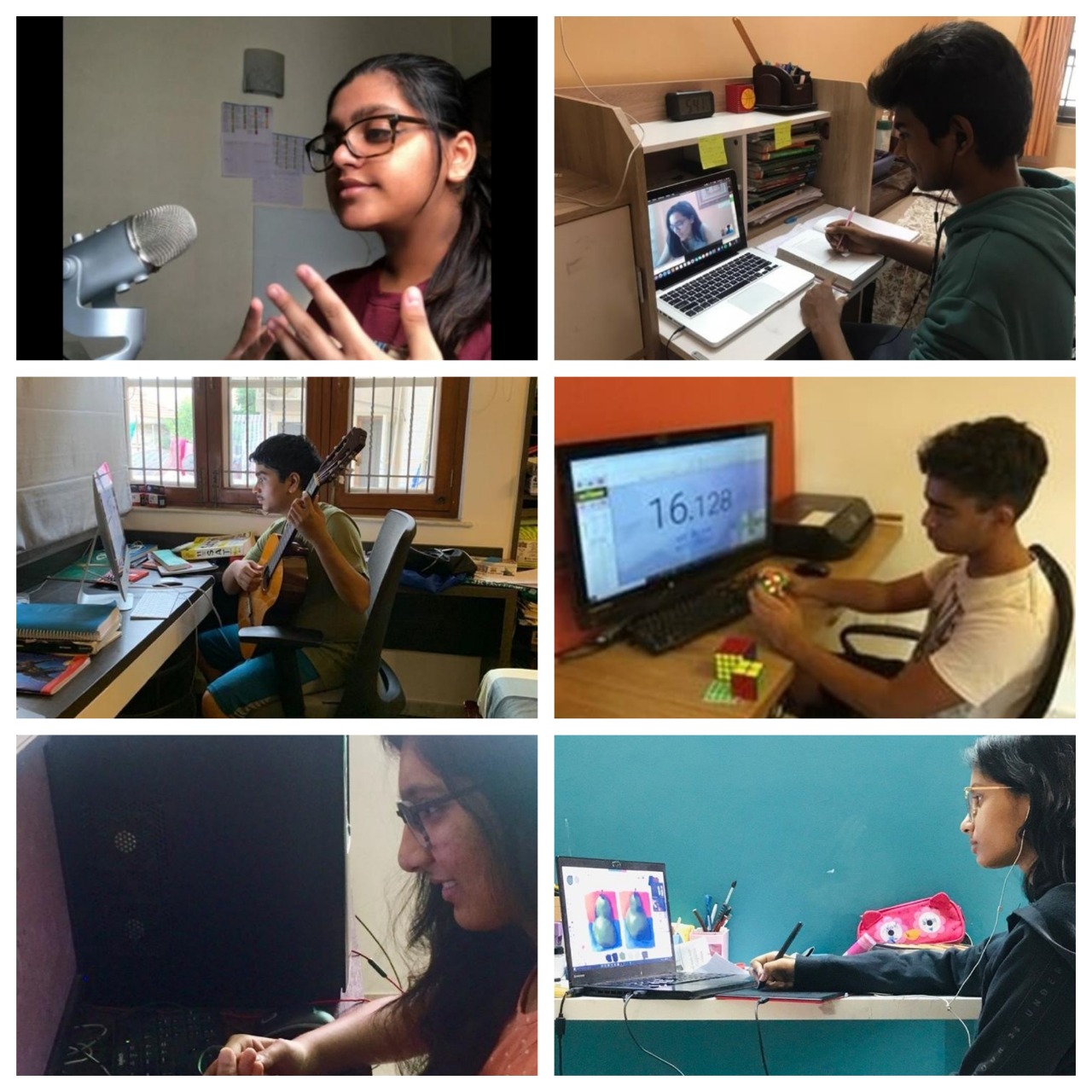 The group also includes eight other students – Pranav Karthik, Harshita Ranjan, Arushi Srivastava, Prisha Jhala, Siddharth Sundararajan, Ajitesh Dasaratha, Ainesh Mohan, and Neha Gupta, all of whom are passionate about teaching their peers new skills.
Aryan, who teaches card tricks says, "People can register on our website with their contact details and e-mail id. Everyday we make a schedule for them according to how many classes they want to take and 10 minutes prior to the class, we send them Zoom meeting details."
"We host 14 different classes of 45 minutes duration each, two classes everyday – one from 4 to 4.45 pm and another from 5.15 to 6pm," he adds. They also have a WhatsApp group comprising all the participants who are given daily updates about the classes.
"Once the classes are over, the videos are recorded and put on our YouTube channel -Quarantine Learning so that any new registration can watch the previous classes before joining in the new class," says Aryan. Their YouTube channel already has 77 subscribers till date.
The various skills taught by the eleventh graders include art, card tricks, Python, guitar, cubing, astronomy, quilling, singing and writing.
Sampreeth, who teaches Python — a popular programming language — says "The website takes donations, the proceeds of which are given to prime minister Narenda Modi's corona relief fund – ​PMNRF (Prime Minister's National Relief Fund). We have collected Rs. 9000 so far."
Not only is this a way of teaching something new, it also helps the students stay connected with each other during the quarantine period. The group of students who teach also holds trial classes with each other so as to help each other improve their teaching skills as well. The classes cover both practical and theoretical knowledge. "After we teach the kids, we ask the do and show us what they have learnt. We also give them homework," concludes Sampreeth.
Sukanya Nandy
Campus
,
News