Choosing the right college and course is one of the most critical tasks as the consequence of this decision helps us build our professional career in the future which in turn helps us create our own identity in the tough competitive market.
For students, who are stuck and not sure of which college/subject to choose further, here is a list of universities which has opened admissions for these new courses.
Amity Institute of technology
With the rapid growth of the automobile industry in India, the demand for qualified and skilled automobile engineers has also increased in recent times. The overall reason is due to the increasing demand for the vehicle. Electric Vehicles are the fastest growing industry in India and abroad. The central and state governments have launched schemes and incentives to promote electric mobility in the country and some regulations and standards are also in place. Amity University Noida introduced a 5-year Integrated Bachelor of Technology (Automobile Engineering) – Master of Technology (Electric Vehicle Technology) programme from 2022 onwards. At the end of five years of the programme, successful students get dual degrees of B.Tech and M.Tech.
Application deadline: —
Eligibility criteria: 60 percent in class 10 and 12 and 60 percent in PCM for non-sponsored. Eligibility to be relxed by 5 percent for sponsored category.
Tuition fees: Rs 6 lakhs approximately for non-sponsored category
Rs 9 lakhs approximately for sponsored category
Selection procedure: For the time being Selection Process is based on video responses to the questions posted through the video link available on Admission Microsite.
Apply through https://www.amity.edu/apply-now.aspx?1=1
Shiv Nadar University
Chennai's Shiv Nadar University has recently opened admissions for its undergraduate programmes- for the academic year 2022-23. The University is inviting applications for the six programs it offers in the disciplines of Computer Science and Engineering, Commerce, and Economics.
This year, the University has introduced a new, future-focused specialization in Cybersecurity for B. Tech in Computer Science in addition to the two currently being offered programs of B. Tech in Artificial Intelligence & Data Science and B. Tech in Computer Science & Engineering. The University is also launching a new Department of Economics in the 'School of Science and Humanities' offering new-age specializations in programs like B.Sc. in Economics (Data Science).
Application deadline: For phase 1, the last date of application is May 22, for phase 2 it is June 4 and for phase 3 it is June 11.
Eligibility criteria: Admissions will be based on an entrance test SNUCEE and interview conducted by the University, along with marks obtained by students in Grade XII.
Tuition fees: 2.25 Lakhs per Annum for Indian Students
How to apply: Interested students are invited to register themselves on the University's website, from April 25, 2022 onwards.
BML Munjal University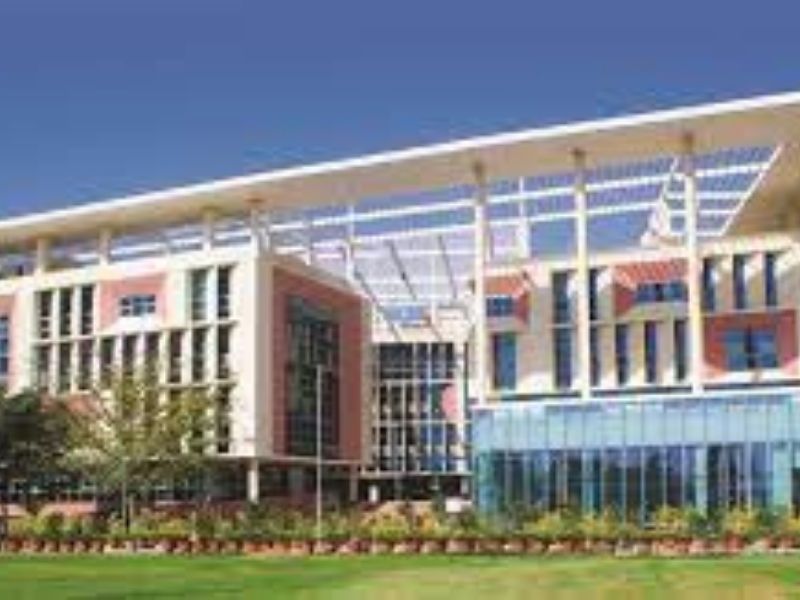 The university has recently invited students to its three-year B. Sc. Degree program in Computer Science by the School of Engineering and Technology for 2022-23. The B.Sc. Computer Science programme offers specialisation in Data Science and Artificial Intelligence, Cyber Security, Big Data Analytics. Additionally, it offers mandatory minor specialisations in Business Analytics, Financial Technology, Digital Marketing. The course will follow an interdisciplinary and futuristic curriculum and will be aligned with the framework of National Education Policy 2020, Competency-based skill and quality assurance framework as per the National Skills Qualifications Framework (NSQF), UGC's Choice based Credit Systems and Outcome Based Education.
Application deadline: Will be decided post-board exams
Eligibility criteria: Eligibility criteria for admission to this course requires a Higher Secondary Certificate (10+2) in Science stream with an aggregate score of 60 per cent and Mathematics as one of the compulsory subjects. This would involve standardised test scores as per university admissions criteria. The students who have not appeared for any standardised tests will have to appear for the BMU-administered standardised aptitude test called BMU-SAT. Admissions to the School of Engineering & Technology are purely based on merit and aptitude.
Tuition fees: Approximately Rs 2,00,000 per annum for Indian students
How to apply: Students are requested to apply through this link: https://www.bmu.edu.in/
Anant National University
Anant National University, Ahmedabad, announced the launch of a new undergraduate programme, Bachelor of Visual Arts. The four-year undergraduate degree provides students a solid grounding in studio art practices integrating traditional arts and crafts and contemporary creative systems. Aspiring designers and artists will learn visual art concepts, research and studio skills, and critical thinking and practices. Through conceptual exploration, practice, readings, discussions, and critiques in core seminars, students will develop an in-depth understanding of artistic theories and concepts.
Application deadline: First round application June 19, 2022 and the second round is till July 15, 2022
How to Apply: Students can directly apply through this link.
https://anu.edu.in/programme/bachelor-of-visual-arts/
Eligibility criteria: 10+2 from any branch, or 10+3 from any branch
Tuition fees: 95000 per annum
Also Read: Top Entrance exams after class 12
National
,
News