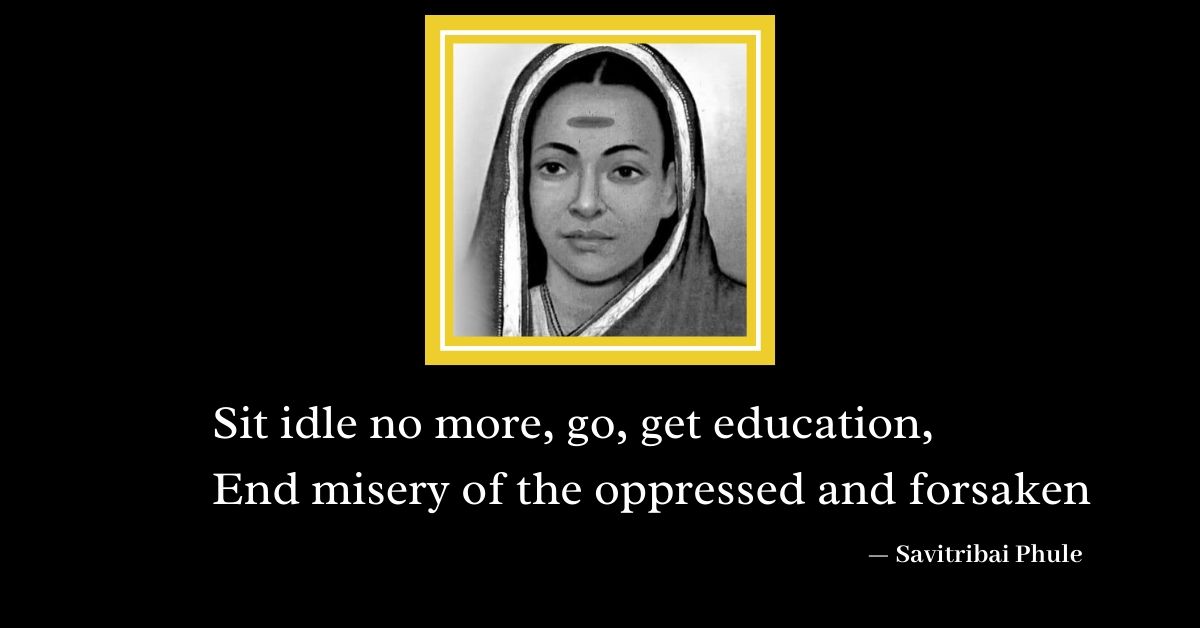 According to a piece published in Oikos Worldviews Journal titled, 'Savitribai and India's Conversation on Education', "(Savitribai Phule). If you are an educated Indian woman, you owe her. If you are an Indian schoolgirl reading this chapter in English, you owe her. If you are an educated international desi woman, you owe her."
Savitribai Jyotirao Phule was a prominent Indian social reformer, educationist and poet who championed the cause of women's education and empowerment in the 19th century. Savitribai opposed several of the then-prevalent societal evils like child marriage, sati, untouchability, gender and caste-based discrimination and advocated for widow remarriage and intercaste marriages.
Born on January 3, 1831, in Naigaon, Maharashtra, Savitribai was married at the age of nine to social reformer Jyotirao Phule who was 13 years old at the time of their marriage. Jyotirao encouraged Savitribai to educate herself and supported her objective of women's education and empowerment. In pursuit of this goal, the couple founded the first girls' school in Bhide Wada in Pune. Later, Savitribai set up 17 more schools for which she was severely criticised and even attacked by people throwing cow dung and dirt on her. Nevertheless, she remained committed to her mission to educate girls and rewarded them with stipend to curb dropouts. Kavya Phule, Savitribai's first collection of poems was published in 1854 and emphasises the importance of English and education.
Savitribai and Jyotirao Phule set up the 'Balhatya Pratibandhak Griha', an open care centre for children of rape victims, victims who escaped female infanticide and sati. Savitribai also led a protest against the barbers to stop shaving heads of widows which was a common practice in those times.
The couple also founded the 'Satyashodhak Samaj' that organised marriages without dowry or priest. Savitribai also campaigned against sati and child marriages and supported inter-caste marriages.
During the bubonic plague in 1897, Savitribai Phule and her adopted son, Yashwant, opened a clinic to treat those affected by the disease but while caring for the patients, Savitribai contracted the disease herself and succumbed to it on March 10, 1897.
As a token of honour, on March 10, 1998, a stamp of Savitribai Phule was released by the India Post. In 2015, as a tribute for her contribution in the field of education, the University of Pune was renamed as Savitribai Phule Pune University.
Also read: The best teachers we have ever known