Over 150 young delegates from G20 nations attended the First Youth20 Inception Meet 2023, which Indian Institute of Technology Guwahati successfully hosted. Smt. Meeta Rajivlochan, Secretary, Ministry of Youth Affairs, Government of India, Sh. B Narayanan, Director General, NE Zone, Ministry of I & B, Government of India, Sh. Kalyan Chakravarthy, Principal Secretary, Government of Assam, and Prof. Parameswar K Iyer, Officiating Director, IIT Guwahati also were present when the three-day event went live.
Smt. Meeta Rajivlochan, Secretary, Ministry of Youth Affairs, Government of India, stressed on the five Y20 Meet topics throughout her speech. They were; Innovation & 21st Century skills, Climate Change and Disaster Risk Reduction, Era of No War, Youth in Democracy and Governance, Health, Wellbeing & Sports.
A "Youth Dialogue" led by Shri Anurag Thakur, the Hon'ble Union Minister of Youth Affairs and Sports, Government of India, was another significant feature of the three-day event.
The three-day conference at IIT Guwahati featured important symposiums on subjects including "Future of work: Twenty-first century skills," "Climate change," "Making sustainability a way of life," and "Peace building and reconciliation."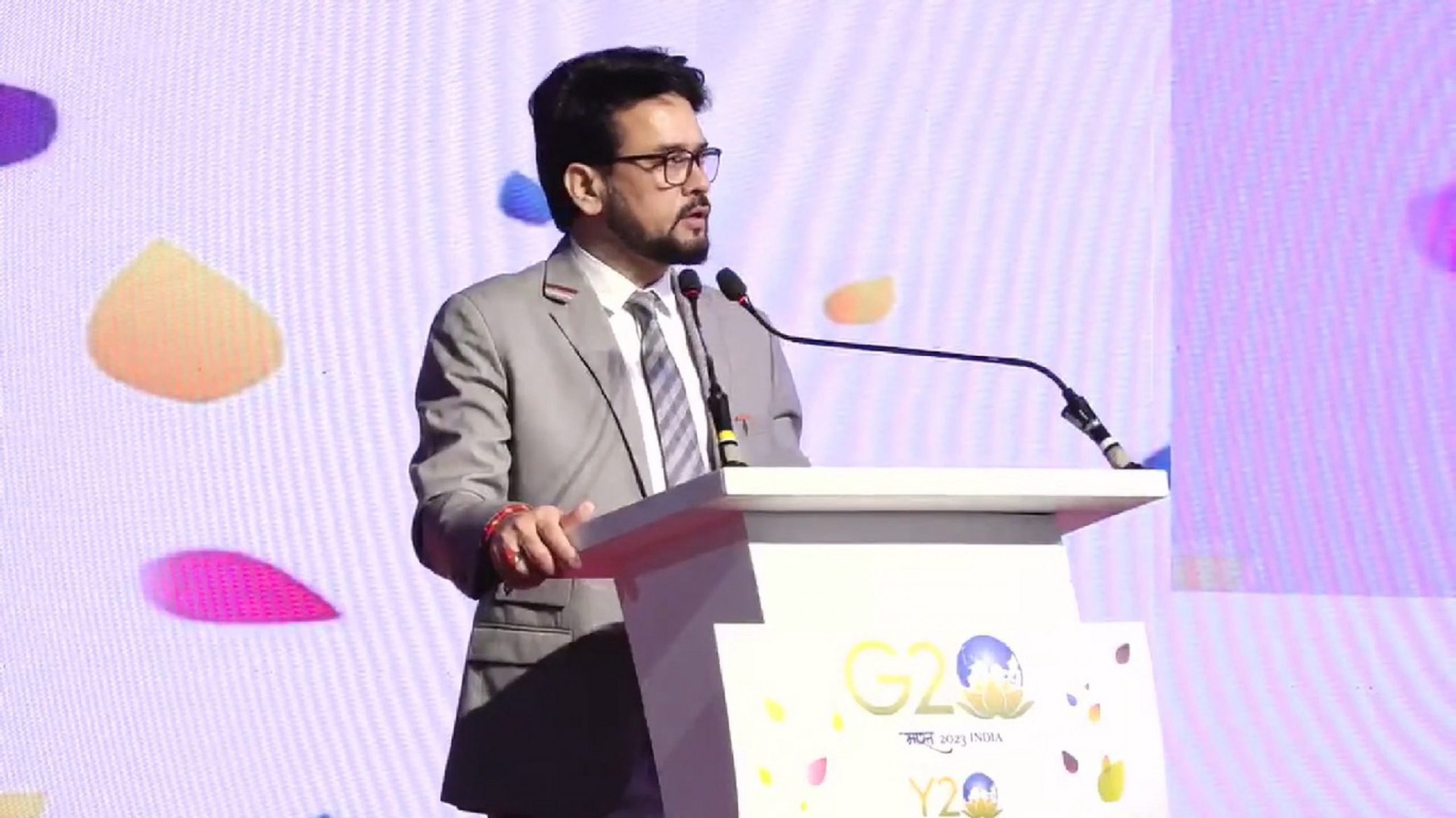 Speaking during the session, 'Youth Dialogue with Youth Minister', Shri Anurag Thakur said, "Digital transformation, coupled with the energy of youth, is propelling India towards becoming a superpower. Youth is the engine which drives the nation towards success. Innovation, entrepreneurship will be the corner stone for the youth-led development anywhere in the world. This is an era of opportunity for the youth and it must be leveraged to address the global challenges. The Y20 Meet would exemplify the youth-centric efforts and showcase policy measures ideated by the youth."
Additionally, the Youth20 Inception meeting gave entrepreneurs and start-up businesses from IIT Guwahati and the area's incubator hubs a chance to showcase their solutions in the fields of healthcare, clean energy, 3D printing, electric vehicles, green products, plant tissue culture, food technologies, and green hydrogen production.
The Youth 20 delegates also took part in the yoga, birdwatching, and nature walk activities.
Also Read: IIT Guwahati develops sustainable microalgae biorefinery model
Campus
,
News