After a long stint with Jet Airways as an image consultant, looking after the grooming standards of cabin crew and employees, Suman Agarwal started her own institute – the Image Consulting Business Institute. "The importance of presenting oneself well and having the right soft skills is a need that was just about getting recognised at that time and I knew that it will soon become one of the biggest needs in today's competitive world," says Agarwal regarding her decision to start this new wave of career.
What exactly is the job of an image consultant?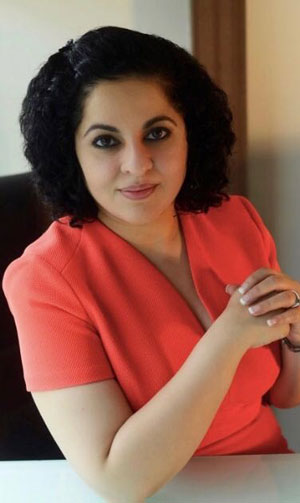 An image consultant helps people feel better about themselves through effective training and mentoring around grooming, styling, and other image enhancement aspects. They conduct workshops, seminars, group coaching and lectures to facilitate learning among the masses. They analyse and evaluate clients and offer them personalised solutions that directly lead to the enhancement of their image.
Image consulting courses are mostly opted by women, homemakers, people on sabbatical, working professionals, students, and business professionals, says Agarwal. "However, anyone with a desire to help people change their lives can become an image consultant/soft skills trainer with the right education and hand holding."
Here are some roles an image consultant has to perform:
Lifestyle and personality analysis
Makeover consulting
Etiquette coaching
Body language training
Shopping assistance
Speech and public speaking assistance
Wellness training
Impression management training
Celebrity styling
Corporate presence training
Wardrobe consulting
Recommended: Well paid, new-age jobs that don't require formal education
"A consultant also needs to be aware of the latest fashion trends," says Agarwal. It is important to understand that fashion and image consulting are quite different. "Fashion is all about creating clothes whereas image consulting is all about guiding people on what clothes will work best for them based on roles, goals, occasions, personal characteristics of body shape, face shape, colors, and personal style," she adds.
In an email interview with EducationWorld, Agarwal speaks about the importance of image consulting as a career choice and who should opt for it. Excerpts:
Please elaborate on the training programme that an image consultant has to go through.
An image consulting training programme comprises 23 modules that covers physical, social, psychological and aesthetical aspects of image management. A major part of image consulting is the soft skills training course, which focuses on 15 most essential soft skills of the 21st century. With handouts, quizzes and hands-on training modules, the students are trained around the fundamentals of image enhancement including body language, etiquette, clothing and grooming. We also offer business training to students to help them establish, promote and grow their business.
Which type of organisations can an image consultant can work for? In other words, who needs an image consultant?
Image consulting is a multi-billion-dollar industry abroad and is poised to become a multi-billion industry in India in the next few years. While the elite class looks for one-on-one coaching, others look for group programmes. Companies expect their executives to manage their image well in addition to managing the image of the company, which is the key driver in employee retention and profitability.
Meanwhile, the retail industry look for image consultants to help buyers buy appropriate clothes for greater customer satisfaction and more sales. Corporates these days are giving importance to employee image management to enhance customer service and corporate image. Service industries for whom employee image and customer service forms the core service ethic are increasingly outsourcing their talent acquisition and employee image management to image consulting professionals.
India's vast population has resulted in the rise of youth as a demographic. By 2020, the average age of an Indian citizen is expected to be 29 years. This has led to a large talent pool of youth that is in heavy competition for admissions in reputed academic institutions, the right jobs, promotions and pay hikes. These individuals are turning to image management to help them differentiate themselves and create positive impressions in order to meet their goals in their business lives.
Also read: Cosmetology: An exciting career option
Globalisation and the high reach of internet and television has brought greater awareness to the Indian population. This has led to the recognition among the urban, semi-urban as well as rural citizens that image plays a key role in enhancing their personal and social lives. Hence, these individuals too are seeking professional help in image management. The applications for image consulting are many and with individuals and companies realising the need for image management, the market is in a growth phase.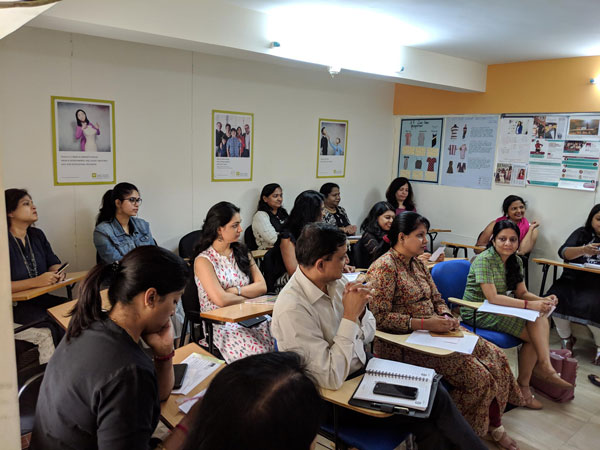 What is the pay scale of an image consultant?
Most image consultants have an independent practice and depending upon experience, background, qualification and certification, they charge anywhere between Rs 1500 to Rs 10000 per hour or even more. If they look for a job, then the pay scale can be as much as any senior-level executive or manager.
Does an image consultant need to have good entrepreneurship skills?
Since most image consultants start their independent practice, it becomes most important to possess entrepreneurial skills. Setting up a practice, establishing and growing it requires similar efforts like any other start-up organisation.
After the training programme, are there any further study opportunities for an image consultant or is it more dependent on experience/ practical training?
Just like in any other field of professional practice, even in image consulting, ongoing upgradation is important. This does not mean one needs to do more courses in image consulting but what it means is that one needs to keep updated on the latest trends and developments. One must keep upgrading in areas such as networking, blog writing, digital media promotion, which are important in getting success in any profession or business.