A primitive stereotype still prevalent in our country is that only those with higher academic qualifications will be able to make a decent living for themselves. However, with changing times, although academic qualifications are still a priority, the job industry is keen to recruit freshers who possess the requisite skill-sets for the required job positions. As such, many jobs have emerged in the recent past which have proven to be promising monetarily with no compulsions of formal education. The only criterion required is one should possess the skill/certification required for that job. Here are some of the new-age professions which have broken the primitive stereotype in our country.
Cabbies/Chauffeurs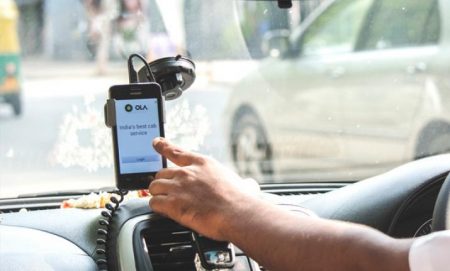 There was a time when a cabbie was looked down upon and the profession was not perceived to be fit for graduates or those hailing from well-to-do families. However, this socio-cultural stereotype changed with Ola and Uber applications taking over public transports systems in the cities. In fact, cabbies with Ola and Uber applications, can even earn up to Rs. 50,000 per month. A startling fact is that over the last few years, many academically qualified people have switched to becoming part/full-time cabbies.
Nannies
Since time immemorial, Indians never paid their nannies too well. However, the scenario has now changed with the spurt in upper-middle class and nuclear families. Most modern women are career oriented and like to go back to their jobs after having babies. While some opt to leave their kids with day-care centres, other women are appointing full-time nannies. This need in the market has opened up many job prospects for professional nannies with good career and family backgrounds. The icing on the cake is that they do not require any formal qualifications. However, being a nanny is a job that will require immense patience and tolerance and love for the kids. With these personal attributes and skill-sets nannies these days are earning at least Rs. 15,000-Rs.20,000 per month.
Image consultants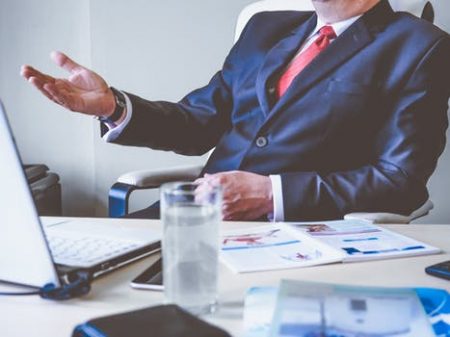 Also called as wardrobe consultants, fashion stylists, or makeover consultants, this profession is gaining immense popularity among the youth today. These consultants advise individuals on all aspects of personal appearance and presentation and evaluate a client's overall appearance and determine how best to achieve an aspired look. The best news is that there is no specific educational qualification or experience required to enter into this field. Though this profession does not require any formal training, the consultants should possess sharp skills such as good verbal communication. Many starters in this field are earning a salary ranging between Rs. 5-8 lakh per annum.
Beauticians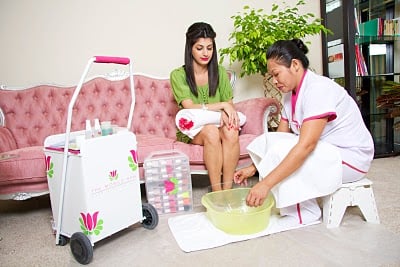 Many beauticians are doing very well today as many men and women today are extremely conscious of their looks and require beauticians' services every month. Infact, with tedious work hours many people can't hit a parlour and hence are seeking skin treatments right in the comfort of their homes. Hence for a beautician there is no need to open a parlour, and they can work independently. Beauticians can be trained through diploma courses after grade X and develop the required skill sets. Beauticians are easily earning up to Rs. 50,000 per month.
YouTube superstars
With the Indian Internet population at over 450 million users and with the advancement of social media platforms and Internet channels such as YouTube, people have made a career out of it. YouTube stars is a raging phenomenon now and can range from comedians, chefs to other professions. Bhuvan Bam has gained immense popularity for his YouTube comedy channel BB Ki Vines and was in fact the first Indian Youtuber to have achieved the milestone of 10 million subscribers in 2018. Another YouTube star Tanmay Bhat, comedian and cofounder of All India Bakchod was termed as Forbes' Richest Celebrity of the Year, on par with silver-screen stars like Shah Rukh Khan and Amitabh Bachchan. Likewise, there are many popular names from various walks of life who are making good money by promoting their own YouTube channel.
Personal fitness trainers
Due to the steadily increasing lifestyle disorders today, many people are turning obese and struggling with many health issues. The best way to combat these health issues is by making time for physical fitness. Due to this need in the market, personal fitness trainers are in great demand today. Many trainers today charge Rs. 7,000 on minimum basis per client for personal training. The trainers aim to have at least ten clients every month. Though this profession does not require a graduate degree, it requires one to pursue a physical training course after class XII.
Real Estate Agents/managers/consultants
Since the late nineties, India's economy has opened and the sub-urban areas of metros have been witnessing unprecedented economic activity. Many empty lands have been turned into housing colonies and apartments. This has generated a great demand for the real estate agents. Many of them even earn up to Rs. one lakh per month only by offering consultations regarding properties. The real estate agents come from different walks of life and different academic backgrounds. In fact, there are real-life instances of many real estate agents turning into entrepreneurs in other sectors such as education, health with core funding coming from real-estate business.
Party planners
Be it a birthday, wedding anniversary or any other occasion, people love it when parties are organised professionally. Hence a party planner is in great demand and is one of the most sort after professions by the youth today. Infact to become a party planner one does not require to crack difficult competitive exams with certain cut-off percentages. On the contrary, this profession requires immense organisational, communication and interpersonal skills. Students today are working as independent part-time party organisers or managers for reasonable remunerations. A party manager with a great flair of all these skills can definitely earn in lakhs per year. However he/she has to work very hard to build a very good client base.
Dance/music/fine arts instructors
Many parents today have realised that more than the academic qualifications, children should follow their passion and nurture their talents in arts and crafts. Hence parents are sending their children to dance, music and fine arts classes post school hours. Therefore there is great demand for dance/music/fine arts instructors. The teachers in this area should have completed a course in these streams and have to be certified before taking up coaching. Those instructors who have opened their own coaching studios and are easily earning up to Rs. one lakh per month.
Ethical Hackers:
In today's digital era, one of the biggest threats for government, banking sector and big multinationals comes from cyber breaches. Ethical Hacking in simple terms is a means of analysing an organisation's data security structure. This profession requires someone good at computer operations to become an ethical hacker. Many youngsters are pursuing certification courses after grade XII examinations and are earning a salary ranging from 15 lakhs to 20 lakh per annum.
Game Designers:
The video games have become very popular not only among the kids but also among older age-groups these days. A budding industry in our country, one can become a game designer after grade XII by pursuing the certificates and diploma programmes. While the trainees are being paid Rs 7000 to Rs 10,000 per month, experienced professionals are earning between Rs 30,000 to Rs 70,000 per month.
Also read: Careers in demand-2022