-Riya Ganguly
Violence against women and girls has been rampant since ages and continues to perpetuate as a significant human rights violation owing to the stigma, shame and impunity surrounding gender-based brutality. The assassination of the Mirabal sisters (a group of Dominican political activists) on November 25, 1960 led to activists marking the date to raise awareness about gender-based violence and end the discrimination and violence perpetrated against women. This culminated in the United Nations officially designating November 25 as the International Day for the Elimination of Violence against Women on February 7, 2000.
Every year, the UN designates a theme for the international observance. Past year themes include 'Orange the World:#HearMeToo' in 2018, 'Orange the World: Generation Equality Stands Against Rape' in 2019 and 'Orange the World: Fund, Respond, Prevent, Collect!' in 2020; this year's theme has been announced as 'Orange the world: End violence against women now!'. Countries and organizations around the world will be involved in the international campaign of 16 days of activism against gender-based violence, running from November 25 to December 10 every year. The international campaign was initiated by activists in the first Women's Global Leadership Institute in 1991, and works towards fulfilling the UN Secretary General's 'UNiTE' campaign to end violence against women by 2030. Under the UNiTE campaign, November 25 has also been designated as 'Orange Day' where people worldwide are encouraged to wear orange in taking a stand for the 'Orange initiative', the colour symbolizing a 'future free from violence against women and girl'.
Violence against women is perpetuated in several ways, some of which include domestic violence, child marriage, sexual violence, harassment, female genital mutilation and human trafficking. Activists around the world seek to combat such violations in their untiring attempts at eradicating gender-based violence; here are five women who have significantly contributed to combat violence against women and restore gender equality:
Sunitha Krishnan, India
An Indian social activist, Sunitha Krishnan has contributed to the fight against human trafficking and commercial sexual exploitation by co-founding the Hyderabad-based NGO 'Prajwala', geared towards the eradication of sex trafficking. Prajwala runs several transition centres to rescue women and children from prostitution and restore their lives to normal.
Marina Pisklakova-Parker, Russia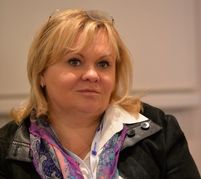 The first person in Russia to establish a woman's crisis center, Marina Pisklakova-Parker is a Russian activist who fights against domestic violence in Russia. Pisklakova-Parker established 'ANNA' (National Center for the Prevention of Violence) as a hotline as part of her campaign against domestic violence. The organisation has expanded since, spreading to 40 branches in Russia aimed at fighting gender-based violence.
Charm Tong, Burma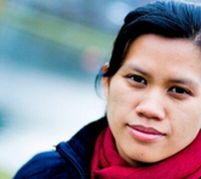 A teacher and human rights activist from Burma, Charm Tong is known for co-founding the Shan Women's Action Network or 'SWAN' and its publishing of the 'License to Rape' report in 2002. Tong's involvement with SWAN and the report helped attract international attention to systematic rape in the Burmese military and helping combat sexual violence perpetrated against women.
Mukhtar Mai, Pakistan
Honour crimes are a horrific example of the violence perpetrated against women, and Pakistani human rights activist Mukhtar Mai has strongly fought her case. Herself a victim of clan-sanctioned gang-rape, Mai reversed the tide by pursuing a case against her attackers and winning it. Mai has since established the Mukhtar Mai Women's Welfare Organization which has been successful in establishing hotlines, crisis centres, clinics and schools housing over 900 students.
Panmela Castro, Brazil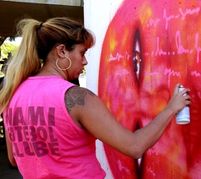 The Brazilian visual artist has uniquely taken to art to generate awareness about women's rights and domestic violence rampant in Brazil. Spreading awareness through her eye-catching graffiti art, Castro has been successful in generating knowledge on female abuse and violations of human rights, her colourful graffities generating solidarity for women in recognizing the legal protection they are entitled to.
Also read: INTERNATIONAL WOMEN'S DAY – gender equality
International
,
News