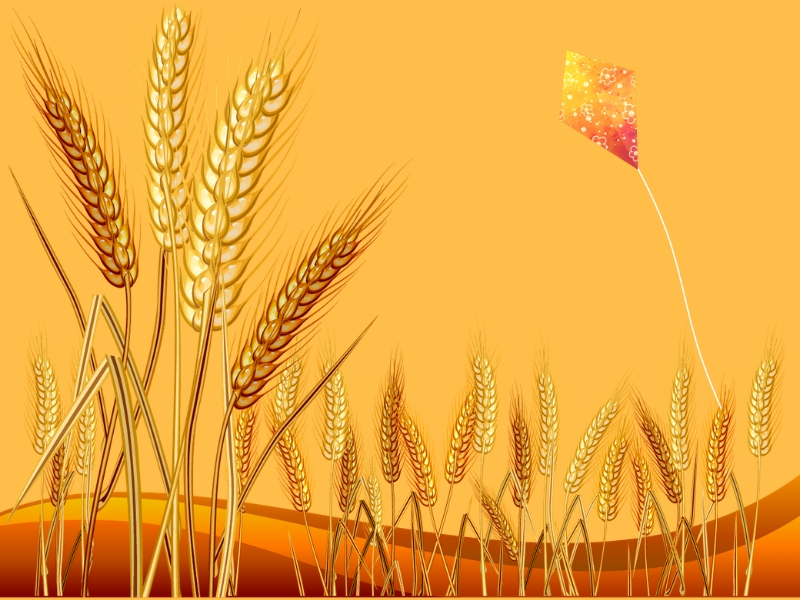 Makara Sankranti – the first harvest festival of the Gregorian calendar year – is celebrated with much merriment and enthusiasm across India. Makara Sankranti marks the entry of the sun into the zodiac sign of Makara (Capricorn) according to the solar cycles and is celebrated under different names — Makara Sankranti in Central India, Pongal in Tamil Nadu, Maghi in Punjab etc. Various spiritual practices are observed, delicacies are prepared and kids and adults alike indulge in the fun activity of kite flying in several parts of India. Let's take a look at how the festival is celebrated across various parts of the country:
On the occasion of Makara Sankranti, it is common for most Hindus to take a holy dip in rivers since it is believed to be the most spiritual thing to do on the first festival of the year and as per the ritual, it is believed to absolve people of their past sins.

In Karnataka, Sankranti festival is celebrated in a grand manner with the famous "Ellu-Bella" treat. After performing morning prayers, women mix "Ellu" the white sesame seeds, shallow fried groundnuts, dry coconut, bella (jaggery), and sugar candy moulds. This mixture is popularly titled "Ellu-Bella" and is eaten and distributed to the neighbors and relatives.

In Punjab, Makara Sankranti is celebrated as Maghi. On Maghi, the Punjabis take bath in a river in the early hours and light lamps to gain prosperity and wade away the wrongdoings. Among delicacies, kheer, rice cooked in milk and sugarcane juice is relished. Lohri — a popular Punjabi folk festival, is celebrated by the Sikh community the night before Makara

Sankrant

i.

In Tamil Nadu, the harvest festival is celebrated as Pongal. Tamil women decorate their homes with banana and mango leaves and their floors and doorsteps with rangolis. Food is cooked in the sunlight usually in a courtyard, since the food preparations are dedicated to the Sun god. Two variants of the special dish called Pongal made with rice grains – one sweet and one savoury are made and served on banana leaves.

In Rajasthan the festival is popularly celebrated as "Sankrat". Sweets such as pheeni, til-paati, gajak, kheer, ghevar, pakodi, puwa, and til-laddoo are prepared. This festival dazzles the skies of Jaipur and Hadoti regions with colourful kites of different shapes and sizes.

In Assam, Makara Sankranti is celebrated as Magh Bihu also called Bhogali Bihu. As part of the celebrations young people erect makeshift huts, known as meji, using bamboo, leaves and thatch. The celebrations also involve traditional Assamese games such as tekeli bhonga (pot-breaking) and buffalo fighting.

In Maharashtra, Makara Sankranti is a day of grand festival where people exchange sweet dishes such as the halwa or puran poli — a dish made with jaggery, ground til and some gram flour. The day starts with the morning poojas, and women here too make huge colourful rangolis. Here too, the Sankranti is not complete without the flying kites.

In Gujarat, this festival is celebrated as Uttarayan and lasts for two days. Gujarati people keenly await this festival only to fly kites. The kites during this season are made of special light-weight paper and bamboo. In Ahmedabad, Surat, Vadodara, Rajkot, and Jamnagar thousands of people fly kites on both days of Uttarayan. Popular dishes include Undhiyu – a spicy, mix of vegetables, and chikkis.

In Himachal Pradesh, Makara Sankranti is known as Magha Saaji. On this day people wake up early in the morning and take dips in the springs. During daytime people visit their neighbours and together enjoy khichdi with ghee and chhaas. They also distribute the same in charity at temples. The festival ends with the folk dance called Naati.

In Uttar Pradesh, this festival is also known as Kicheri and mainly involves ritual bathing at sacred places such as Allahabad and Varanasi in Uttar Pradesh and Haridwar in Uttarakhand. It is customary to bathe in the mornings while fasting and then eat sweets such as til laddoo and gud laddoo.

In Odisha, on this harvest festival people prepare makara chaula or uncooked newly harvested rice, and puddings and offer them to the gods and goddesses. In Western Orissa, people reaffirm the friendship bond with their pals and the practice is called 'Makar Basiba'. The Sun God devotees worship the sun god at the Konark temple with keen enthusiasm.

In West Bengal, Sankranti, is known as Poush Sankranti. On this day traditional Bengali dishes are prepared with rice flour and coconut, milk. The freshly harvested paddy and date palm syrup in the form of Khejurer Gur and Patali are used in the sweet dish preparations.
Also read: Usher in the harvest season!