From Justice Ajay Kumar Tripathi to composer Wajid Khan, here are some notable Indian personalities we lost to Covid-19.
Bhai Nirmal Singh Khalsa
Khalsa (April 12, 1952 – April 2, 2020), a Sikh Hazoori Ragi of Darbar Sahib in Amritsar, Punjab, India was awarded the Padma Shri in 2009 and became the first Hazoori Ragi to receive this award. On April 2, Khalsa died due to cardiac arrest after testing positive for coronavirus at Guru Nanak Dev Hospital in Amritsar.
Justice Ajay Kumar Tripathi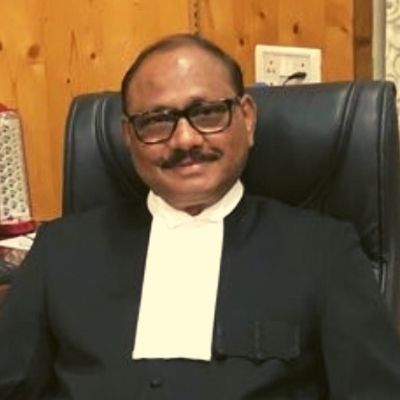 Tripathi (November 12, 1957 – May 2, 2020) was an Indian judge and former Judicial Member of Lokpal starting March 2019. On October, 2006 he was elevated as an Additional Judge of Patna High Court, a position he held until November 2019. He became the Chief Justice of the Chhattisgarh High Court in 2018 and was appointed as the Judicial Member of Lokpal in 2019. In April 2020, Tripathi contracted Covid-19 and was placed on a ventilator in critical condition. He eventually succumbed to a heart attack at the AIIMS Trauma Centre.
Hari Vasudevan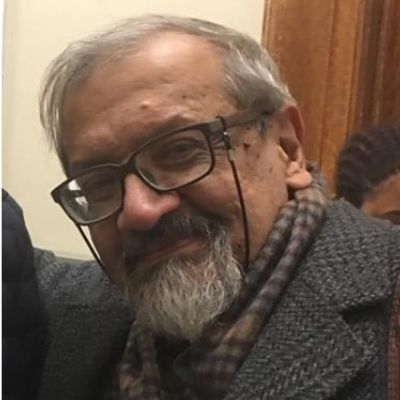 Vasudevan (1952- May 10, 2020) was the author of the 'Footsteps of Afanasii Nikitin: Travels through Eurasia and India in the early 21st century' (2015) and 'Shadows of Substance: Indo-Russian Trade and Military Technical Cooperation' (2010). He edited and co-authored numerous books and taught at Russian Academy of Sciences, Kiev University, Uppsala University, Cornell University, King's College, London, Yunnan Normal University and Dagon University. Vasudevan tested positive for Covid-19 on 5/6 May and succumbed to the virus on May 10, 2020.
Ratnakar Ramkrushna Matkari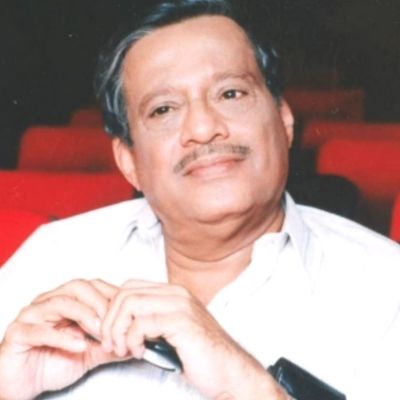 Matkari (November 17, 1938 – May 17, 2020) was a Marathi writer, a movie and play producer/director, and a self-taught artist from Maharashtra, India. His works includes 33 plays, 8 collections of his one-act plays, 18 books of his short stories, 3 novels, a book of poems for children and 14 plays and 3 collections of plays for children. He also wrote a few plays in Indian languages other than Marathi. He passed away on May 17, 2020 in Mumbai, after having tested positive for Covid-19 the week before.
Jitendra Nath Pande
(June 14, 1941 – May 23, 2020) was an Indian Pulmonologist and Professor and Head of Medicine at the All India Institute of Medical Studies (AIIMS). He was serving as a Senior Consultant (Medicine) at Sitaram Bhartia Institute of Science & Research, New Delhi. He died on May 23, 2020 when he was home quarantined after testing positive for Covid-19, in New Delhi.
Wajid Khan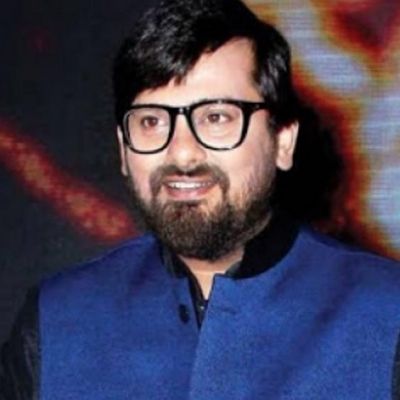 Wajid Khan of composer duo Sajid-Wajid started his career in 1998 with Salman Khan-starrer Pyaar Kiya Toh Darna Kya. Sajid-Wajid scored music for many films of the superstar including Dabangg franchise, Chori Chori, Hello Brother, Wanted and Mujhse Shaadi Karogi. Wajid, who had a kidney transplant, died at the age of 42 due to Covid-19.
Jayaraman Anbazhagan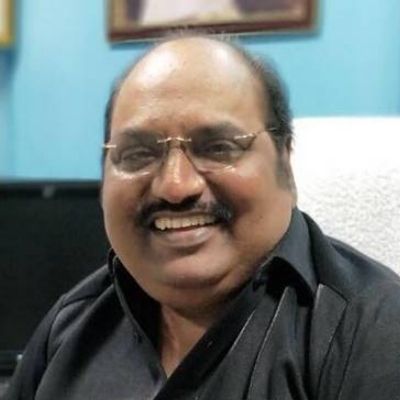 Anbazhagan (June 10, 1958 – June 10, 2020) was an Indian politician and a three-time MLA (2001, 2011 & 2016). He was also a member of the Tamil Nadu Legislative Assembly from the Chepauk-Thiruvallikeni constituency in Chennai District from 2011-2020. He died in Rela Institute & Medical Centre in Chromepet, Chennai due to Covid-19.
Lieutenant General Raj Mohan Vohra PVSM, MVC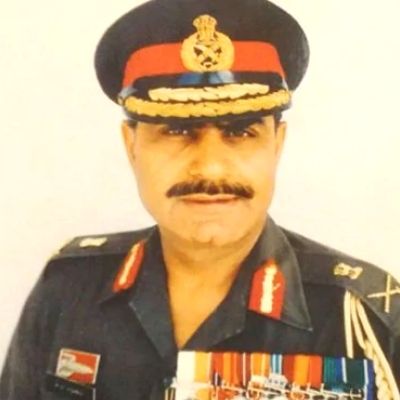 Vohra (May 7, 1932 – June 14, 2020) was a General Officer of the Indian Army. He was awarded the Maha Vir Chakra for his bravery and leadership in the Battle of Basantar during the Indo-Pakistani War of 1971. Vohra was commissioned into 14 Horse on December 1952. As a Major, in 1963, he was selected to attend the Defence Services Staff College, Wellington. During the Indo-Pakistani War of 1965, he fought in the Punjab sector. He died of coronavirus in June 2020.
Neela Satyanarayanan
Satyanarayanan (February 5, 1948 – July 16, 2020) was an Indian author and civil servant. She was the first female State Election Commissioner in Maharashtra. Satyanarayanan was diagnosed with Covid-19 in July 2020, and died at the age of 72.
Ramesh Tikaram
Arjuna awardee and ace para-badminton player Ramesh Tikaram succumbed to coronavirus on July 16, 2020, in a hospital in Bengaluru. The 51-year-old player had dealt with polio since he was two. He competed in the world para badminton championship in 2001 (Spain) and became the first Indian to win a round. As an administrator, he formed Badminton Sports Association of India for Challenged, the sport's governing body before it became part of Badminton Association of India.
Kamal Rani Varun
Varun (May 3, 1958 – August 2, 2020) was an Indian politician and Cabinet Minister in the Government of Uttar Pradesh. She was member of Uttar Pradesh Legislative Assembly and was also a member of Eleventh and Twelfth Lok Sabha. She tested positive for Covid-19 on July 18, 2020 and was admitted to a hospital. She also suffered from diabetes, hypertension, hypothyroidism and double pneumonia.
Sunnam Rajaiah
Rajaiah (August 8, 1960 – August 4, 2020) was an Indian politician from Telangana. He was elected member of the Legislative Assembly of Andhra Pradesh in 1999, 2004 and 2014 as a CPI(M) candidate. In 2009 election, he lost his seat to opponent Kunja Satyavati by 6956 votes. He succumbed to coronavirus on August 4, 2020.
Shyamal Chakraborty
Chakraborty (February 22, 1943 – August 6, 2020) was an Indian politician and a member of the Rajya Sabha from 2008 to 2014 from West Bengal. He belonged to the Communist Party of India (Marxist) and was a member of the Central Committee of the party from 2002 till death. He died on August 6, 2020 of cardiac arrest after being diagnosed with COVID-19.
Nandi Yellaiah
Yellaiah (July 1, 1942 – August 8, 2020) was an Indian politician from the Indian National Congress party who served as a member of the Parliament of India from Nagarkurnool constituency of Telangana state in the Lok Sabha, the lower house of the Indian Parliament. He also represented Rajya Sabha until 2014. He died on August 8, 2020, aged 78.
Rahat Indori
Indori (January 1, 1950 – August 11, 2020) was an Indian Bollywood lyricist and Urdu poet. He was also a former professor of Urdu language and a painter and performed in Mushaira and Kavi Sammelan for 40–45 years. He tested positive for Covid-19 on August 10, 2020 and was admitted to Aurobindo Hospital in Indore, Madhya Pradesh. He died of cardiac arrest on August 11, 2020.
Chetan Pratap Singh Chauhan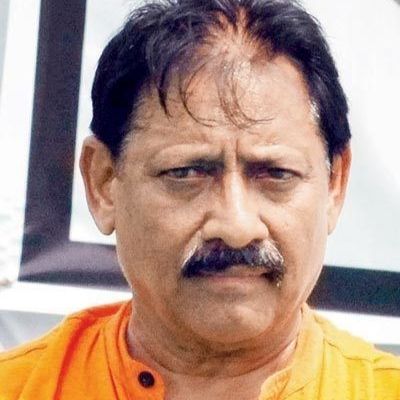 Chauhan (July 21, 1947 – August 16, 2020) was a cricketer who played 40 Test matches for India. He played Ranji Trophy for Maharashtra and Delhi. He was appointed as Chairman of NIFT (National Institute of Fashion Technology) from June 2016 to June 2017. He was also twice elected to the Lok Sabha from Amroha in Uttar Pradesh, in 1991 and 1998. From 2018 to 2020, he was minister for youth and sports in the state of Uttar Pradesh. On 12 July 2020, he was admitted to the hospital after testing positive for Covid-19. He died due to complications and multiple organ failure at the age of 73.
National
,
News