With high-end leather and footwear multinationals shifting sourcing and manufacturing to India, promising career options have opened up for footwear professionals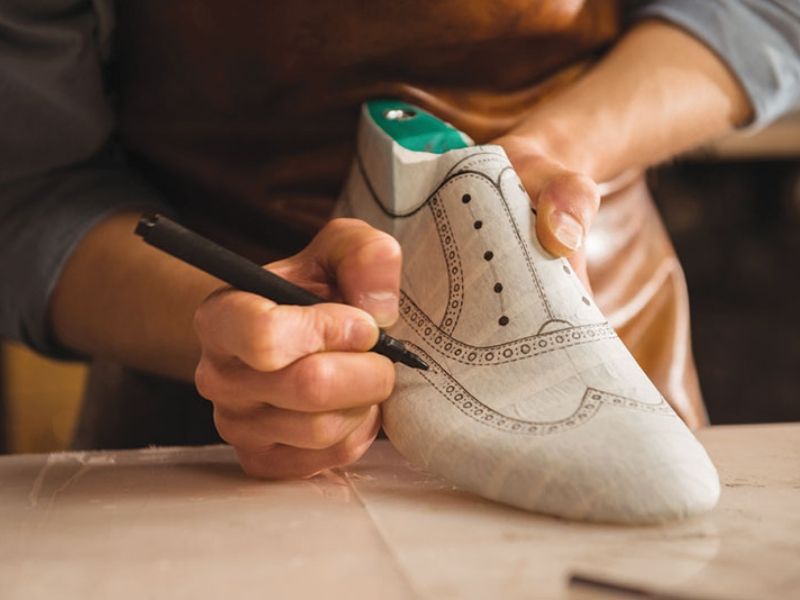 Endowed with the world's largest — and arguably most abused — livestock (cattle, buffalo, sheep and goat) population of 512.5 million head (2017), it's hardly surprising that India's footwear industry, with an annual sales turnover estimated by the Associated Chambers of Commerce (Assocham) at Rs 2,22,800 crore and growing at 15 percent annually, offers a plethora of career opportunities.
Although the industry employs more than 2.5 million citizens currently, until recently the leather products and footwear industry was the preserve of traditional and ill-remunerated craftsmen without technical or formal training. But with high-end leather and footwear multinationals shifting their sourcing and manufacturing bases to India, which permits 100 percent foreign direct investment in this industry, promising career options have opened up for leather products technologists and footwear designers.
STUDY PROGRAMMES. One of the well-kept secrets of Indian academia is that there are dozens of institutes offering degree and diploma programmes in leather processing technology and footwear design. Among the most prominent institutions are the Footwear Design and Development Institute, Noida (which has eight campuses countrywide); Central Leather Research Institute, Chennai; Central Footwear Training Institute, Chennai and Agra, National Institute of Fashion Technology, Delhi, Gandhinagar and Chennai and the Government Leather Institute, Agra. These postgrad institutions admit science graduates with chemistry as a subject.
For professional designers and leather technology experts, there's no dearth of employment in the fast-track footwear (and leather goods) industry. While technical designers are involved with raw material processes, production and research, stylists conceptualise, shape and finish marketable footwear. Both are also much sought after by leather garment production houses and boutiques.
Professionally qualified freshers are traditionally hired as apprentices to technologists and stylists to absorb the latest technologies and develop independent design capabilities. And since the industry is dominated by private sector and foreign corporates, start-up pay packages are good, with freshers starting at Rs.25,000-30,000 per month. Quick learners and gifted designers routinely experience fast career progression.
PROFESSIONAL PROFILE. "The aggregate annual revenue of this highly skills and labour intensive industry is set to cross $258.22 billion by 2023. The footwear industry is dynamic, and new designs have to be launched every day. With new players from India and abroad entering the industry, there's a huge demand for professionally-qualified leather processing technology experts and fashion-conscious designers," says Ishaan Sachdeva, the Delhi-based dynamic, young director of Virola Shoes Pvt. Ltd, a constituent unit of the Agra-based Virola International. Virola International, which boasts five technology-intensive factories, is among the country's most respected manufacturers and exporters of footwear. Alberto Torresi is the group's flagship brand and is popular in India and abroad.
A graduate of the Shri Ram College of Commerce, Delhi, with an MBA from S.P. Jain Institute of Management & Research, Mumbai, Sachdeva is bullish about the growth of India's footwear industry. "With footwear manufactured in India becoming increasingly popular in Germany, Italy, Holland, England, USA, South Africa, UAE and Australia, their quality and design is improving progressively. Young designers ready to experiment with creative and unconventional designs are generally preferred by firms and companies in the footwear industry. With high-end international companies setting up manufacturing and design units in India, the next few years are likely to be exciting for young professionals and designers in this industry," says Sachdeva enthusiastically.
(Excerpted from 101 Great Careers for the 21st Century by Indra Gidwani, 2016)
Also read: 5 ways in which Fashion Communication degree is transforming the new age job industry