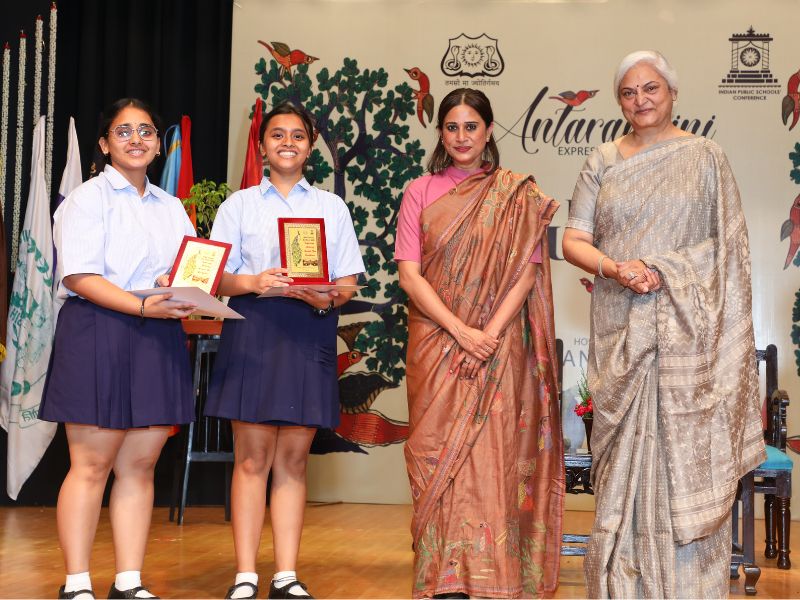 Scindia Kanya Vidyalaya (SKV) hosted the IPSC Visual Art Fest 2023 with the theme "Antarangini" – Expressions Unleashed, an avenue to exchange ideas, explore interpretations and empower imagination.
Over 200 students from 19 premier boarding school from all over country participated in this three-day fest held from July 27 – 29, 2023. The opening ceremony was graced by Ms. Gayatri Singh, the director of Maharaja Jiwaji Rao Museum, Gwalior, who is on a continuous journey of creativity since her days in MSU Baroda followed by NID Ahmedabad and NIFT. SKV Gwalior principal Ms. Nishi Misra welcomed the gathering saying "The true achievement of programmes like Antarangini is the exchange of ideas and new friendships that paint your life's canvas with perspective, tones, depth and interpretation.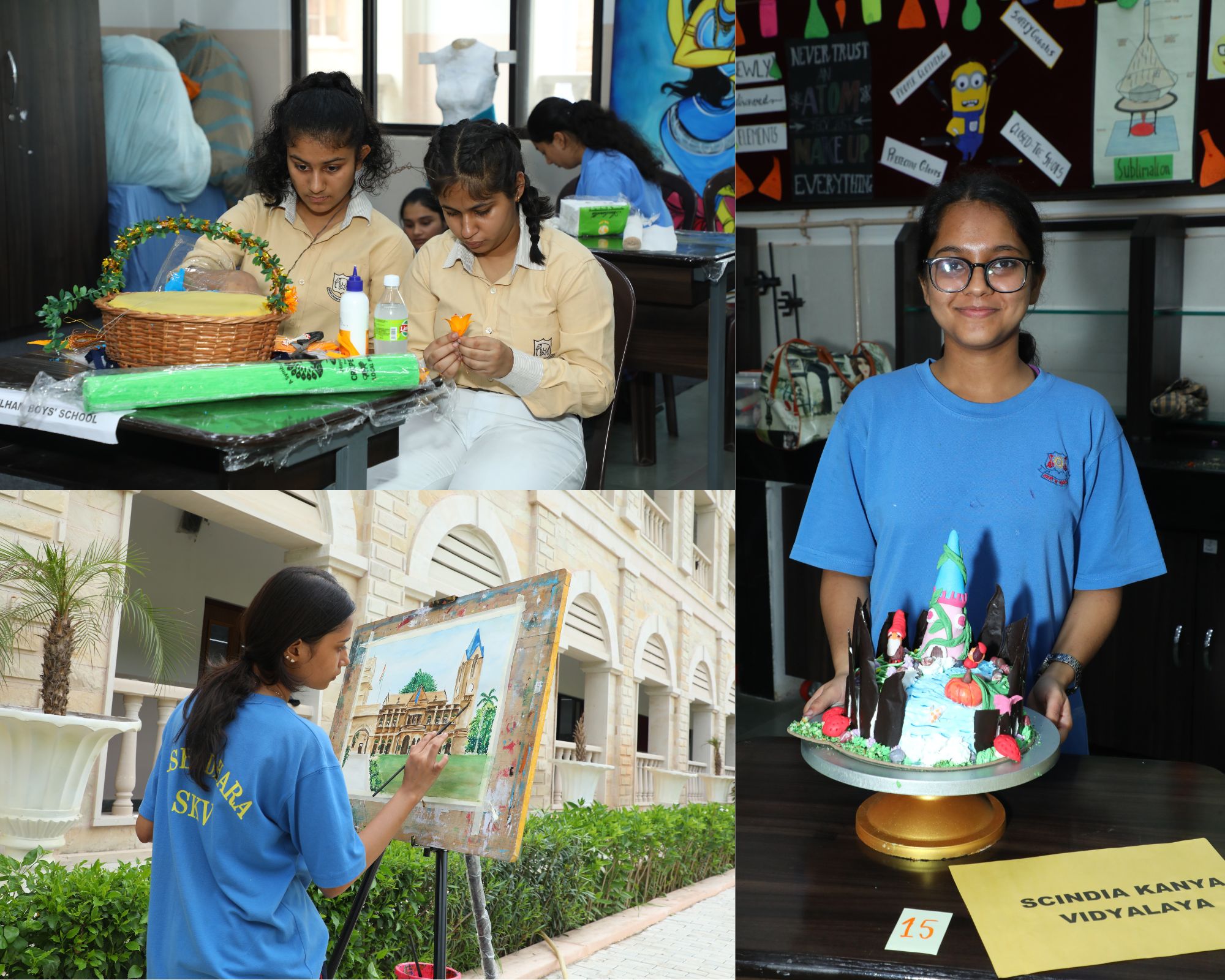 Representatives from the 19 participating schools proudly hoisted their flags on the stage. The opening ceremony was concluded with dancers of SKV performing the fierce battle between Mahishasur and Devi Durga.
The next two days saw the campus in all the colours of the rainbow with 16 different events:
Human flowers (digital event), Lamp shade painting, Flower making & arrangement, Ceramic painting, Lino Block making painting, Sculpture (clay modelling), Book cover illustration, Abstract geometrical art, Graffiti on Board, Contemporary Planter Pot making, Cake Art, Driftwood Art, Miniature Painting in Contemporary style, Reimagining vintage posters, Photography and Outdoor Landscape Painting.
After an immensely exhausting first day, the young creators put on their dancing shoes for the much-awaited dance party. The second day of the Art fest once again got all the participants and their teacher escorts together for the Principals' dinner.
Blossoming like a tree for virtuosity, the roots of art spread all over the campus as the IPSC Visual Art fest 2023, came to an end with 16 events, in a span of three days.
The closing ceremony was graced by the chief guest, Ms. Chinki Sinha, the first ever woman editor-in-chief of Outlook news magazine. Ms. Sinha – who was also a student of Mrs. Nishi Misra during her teaching years – spoke about the fluidity of art, her introduction to writing as a young child, and the influence that art had on her.
The school band 'K-nnecting Notes' brought an aura of nostalgia with songs from Guns n Roses. The felicitation ceremony honoured the artists and their teacher escorts. The festival came to an end with the exhibition where the master pieces of all the schools for all the 17 events were showcased.
Contact Info:
Scindia Kanya Vidyalaya
Moti Mahal Road
Gwalior – 474007
0751 2322137 / +91 7828102626
Also read: SKV Gwalior: Sankalp — One Undertaking, Many Outcomes