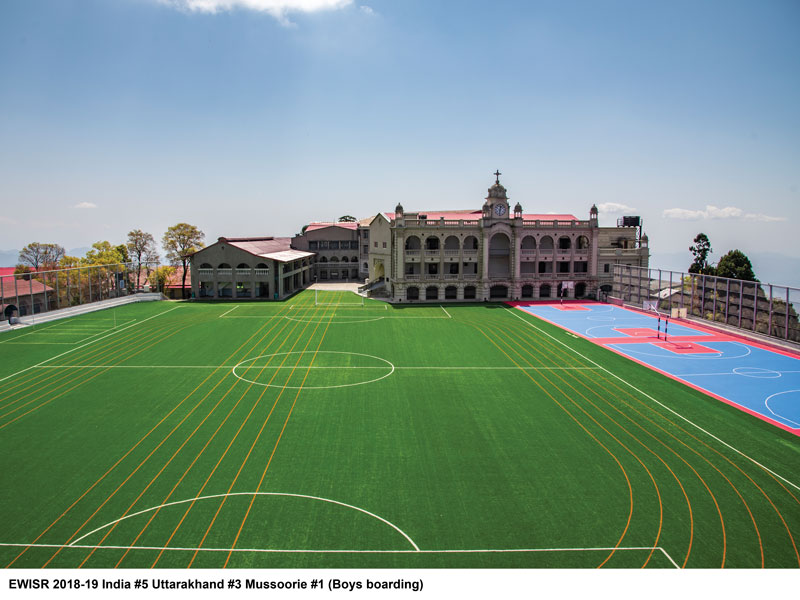 "Our goal is to provide holistic education experiences to develop young men of character and creative minds, with a sense of commitment and compassion for others and the courage to act on their beliefs." – Bro. Tomy Varghese, Principal St. George's College Mussoorie
St. George's College, Mussoorie (SGC, Estd.1853) is one of India's oldest all-boys legacy boarding schools offering globally benchmarked primary-secondary education combining traditional values with contemporary pedagogies and international outlook.
Spread across a picturesque 400-acre hill-top campus overlooking Barlowganj village, 5 km from the heart of Mussoorie, St. George's College Mussoorie was founded 166 years ago by the Rome-based Capuchin Friars Catholic order in Manor House, a modest cottage. Subsequently in 1894, the school's management was ceded to the Ireland-based Society of the Brothers of St. Patrick, which has since developed this vintage class IV-XII school into one of the country's top-ranked boarding schools.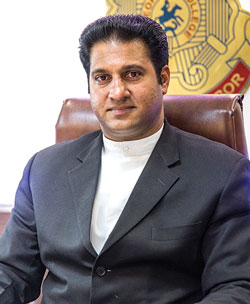 Affiliated with the New Delhi-based Council for the Indian School Certificate Examinations (CISCE), SGC offers its 764 boys (of the 9-18 age group) a rigorous academic curriculum, 60 highly-qualified faculty, contemporary IT-enabled pedagogies and a wide array of co-curricular and sports options. In the latest EducationWorld India School Rankings 2018-19, St. George's College is ranked among India's Top 5 boys boarding schools and #1 in Mussoorie.
The school's vintage campus — popularly known as Manor House — is distinguished by its magnificent clock tower block which houses senior dormitories and a billiards room. Offering scenic vistas of the Doon Valley and Mussoorie, the St. George's College Mussoorie campus is an aesthetic blend of old-world buildings and new state-of-the-art academic, sports and co-curricular infrastructure. Academic facilities include 30 spacious 'concept classrooms' equipped with smart boards and digital Flipbook facilities, state-of-the-art creative, science, computer science and geography labs, a well-stocked library with 10,000 volumes and 30 journal subscriptions, an 800-seats auditorium, dance studio and music rooms. The school's excellent sports, co-curricular and outdoor education facilities including a newly laid artificial green turf for football, volleyball and athletics, two synthetic plastic coated basketball courts, shooting range and an indoor multi sports complex. The campus also hosts three dining halls, eight centrally heated dormitories and a 30-bed infirmary for its 683 boarders. A campus highlight is the SGC Museum which showcases the school's rich history and vast archival collection.
Given the school's holistic education culture and excellent teacher-pupil ratio of 1:12, SGC students have consistently achieved outstanding results in academics. Of the 58 students who wrote the ISC (class XII) 2019 board exam, 44 students averaged 90 percent-plus. The topper Bhaskar Raj Pandey averaged 98.75 percent with centums in three subjects. In this year's ICSE (class X) board exam, topper Akarsh Pratap Singh averaged 96.80 percent.
Prominent alumni include Dr. M.S. Gill, former Chief Election Commissioner of India; Padma Shree and Arjuna awardee Major Haripal Singh Ahluwalia; Gen. Shankar Roy Choudhary, former Chief of Army staff; Dr. Punam Suri, president DAV Management Committee and actors Saeed Jaffrey, Kanwaljit Singh, Lucky Ali and Bhupinder Singh among others.

Further information visit www.sgconline.ac.in