Last December, Study Gold Coast invited a group of 15 delegates from India, including EducationWorld's Mumbai correspondent Dipta Joshi, to acquaint them with the state-of-the-art campuses, aims and objectives, impressive curriculums, infrastructure and student body diversity of the city's three show-piece universities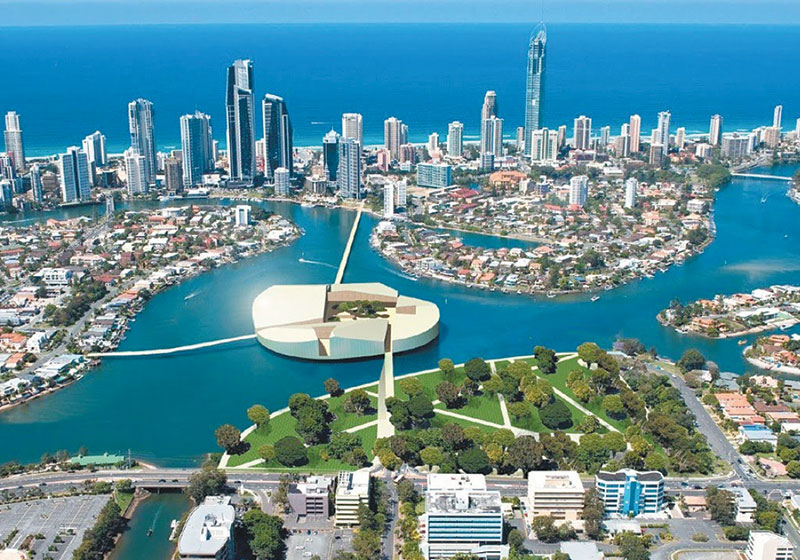 A sombre geo-political climate sparked by tightening visa policies, limited jobs market, the rupee's depreciation against the dollar which has raised price of higher education in the US and Britain's sudden pull-out from Brexit among other phenomena, is prompting Indian students aspiring for international qualifications to enroll in Australian universities which according to all indicators, offer as good quality education in equally, if not more, salubrious and multicultural environments at substantially lower prices. For instance, annual tuition-cum-residence fees in Australian universities is in the range of AUD 60,000-62,000 (Rs.30-31 lakh) cf. Cornell University, USA's $73,000 (Rs.52 lakh).
Although Australia has six universities ranked in the Top 100 WUR (World University Rankings) league table of Times Higher Education in 2019 — University of Melbourne (#32), Australian National University (49), Sydney (59), Queensland (69), Monash (84) and University of New South Wales (96) — Indian students tend to sign up with lesser-known universities in cities boasting fast-paced lifestyles and high entrepreneurial drive. In particular, Australia's Gold Coast — a city (pop. 638,090) which offers three research-intensive universities, i.e, Griffith (estb.1975), Bond (1987) and Southern Cross (1994) — has attracted an estimated 1,497 of the 68,404 Indian students enrolled in higher ed institutions Down Under.
With the hitherto low-profile higher education institutions of the southern hemisphere having begun to challenge their much-lauded counterparts in the UK and US, in early December 2018, Study Gold Coast (estb.2008) — an initiative of the city council to increase international student enrolments — invited a group of 15 delegates including journalists, from India to acquaint them with the state-of-the-art campuses, aims and objectives, impressive curriculums, infrastructure and student body diversity of its show-piece universities. By virtue of being promoted by the municipal council, Study Gold Coast encourages strong linkages between academia and local industry and business.
"The Gold Coast is a dynamic, entrepreneurial and growing city offering world-class education institutions and training facilities, with a community of professionals committed to transforming today's students into tomorrow's leaders. The city accepts, nurtures and embraces a diverse student community — opening its arms to people from all around the world and providing a safe and nurturing environment," says Alfred Slogrove, CEO, Study Gold Coast.
Gold Coast. An hour's drive from Brisbane, the administrative capital of Queensland state, Gold Coast — the venue of the spectacular 21st Commonwealth Games staged last April — is Australia's sixth-largest city and Queensland's second largest. With a robust economy valued at AUD 31 billion (Rs.156,989 crore), Gold Coast is steadily transforming from a tourist into an education destination. Widely known for its surfing-friendly beaches, high-rise buildings, theme parks, nightlife and rainforest hinterland, Gold Coast attracts 13 million tourists annually and hosts over 30,000 students from 130 countries around the world.
The city offers an excellent public transport system and enjoys 300 sunny days per year — ideal for sports. While the average temperature is around 20°C, temperatures could drop to 13°C in winter and peak at 40°C during summer.
Among the most preferred study programmes of international students are business management, tourism, hospitality, accountancy, healthcare and IT, which fall under the general skilled migration category which permits graduate and undergraduate students to work in Australia after completion of a minimum two-year study programme. Students have a range of accommodation options — homestays (AUD 235-325 per week), campus housing (AUD 90-280) or private/shared rental units (AUD 85-440) NB. AUD 1= Rs.51.
With an annual budget of AUD 1.5 billion (Rs.7,596 crore) in 2018-19, the city council is backing Study Gold Coast's Vision 2020 document to promote collaborative industry-academia projects including internships and research assignments. Moreover, to realise its objective of encouraging an 'innovation ecosystem', Study Gold Coast has designed a number of unique programmes to help transform the city into a buzzing technology hub for budding tech start-ups, incubators and investors.
Griffith University, Gold Coast
Griffith University (estb.1975), which has five campuses in Queensland, is a public research university routinely ranked among Australia's Top 10 universities and #35 and #37 by Times Higher Education and Quacquarelli Symonds respectively in their global league table of young universities.
A 50-minute drive from Brisbane through the Commonwealth Games Village, is Griffith's fifth and largest campus in Gold Coast city. The campus hosts 20,000 students from a diverse mix of countries who have signed up for its 200 undergrad, postgrad and doctoral degree programmes. Among them: business, IT and engineering, architecture, creative arts and design and courses in health sciences including medicine, social work, pharmacy, nursing, midwifery and dental technology.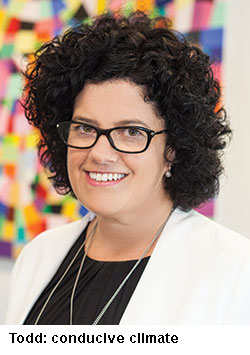 "Griffith is committed to ensuring that all students, regardless of background, are supported and have the opportunity to succeed. The Gold Coast is an amazing place to live and study, with a conducive climate and relaxed lifestyle. In recent years, Griffith has made significant investment in its Gold Coast campus, ensuring that students and staff have access to world-class facilities in a stunning natural environment," says vice president (global), Prof. Sarah Todd.
In the tradition of Australia's best universities, Griffith provides students excellent infrastructure for holistic education. Indoor sports facilities include a basketball court, gym and two fitness centres. Outdoor facilities include tennis courts, beach and volleyball courts, a 400-metre athletics track and an Olympic size 50 metre swimming pool.
Students can enjoy a vibrant social and cultural life with 120 student clubs and societies hosting social, cultural and sports events throughout the year. Currently, there are 200,000 Griffith University alumni around the world.
Average tuition fees. AUD 26,000 (Rs.13-16 lakh) per annum.
Bond University
Ranked among the Top 20 best 'small universities of the world' by Times Higher Education in 2017, Bond University (BU, estb.1987) is Australia's first and sole privately-funded independent university with an aggregate enrolment of 5,000 students from 80 countries on its muster rolls. Its three schools offer business, society and design; health sciences and medicine; and law study programmes. In particular, Bond's law and business degree programmes are certified as among the best in Australia by the Graduate Careers Council, as are several programmes of the schools of society and design.
Spread over 50 acres and renowned for its sandstone buildings, manicured lawns and neat tree-lined pathways, the campus hosts an outdoor amphitheatre, a digital media hub with a micro studio featuring a green screen, study lounge areas and digital media workstations. Students are offered access to real time stock market information and simulated stock trading experiences, new genre electronic law moot courts, film and TV studios. Its glass and steel Soheil Abedian School of Architecture features digital fabrication lab facilities while its faculty of health sciences and medicine boasts several specialised clinics and state-of-the-art laboratories.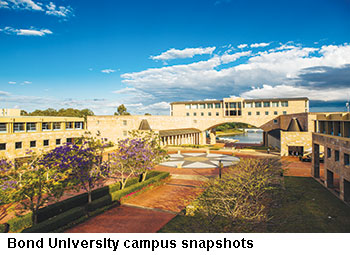 The university's 2,700 sq. metre sports centre offers a fully equipped gymnasium, 50 metre heated Olympic size swimming pool, a multipurpose hall, spinning studio, boxing circuit training room, tennis, squash and beach volleyball courts and cricket practice nets. The varsity has 30 sporting and 40 social clubs active on campus. Moreover, for the 13th consecutive year, Bond was the highest rated university in Oz for student experience by the Good Universities Guide 2018.
The university's biggest draw is its accelerated degree programmes — three trimester-per-year programmes that permit hard-grind students to complete a standard six-semester bachelor's degree in two years and a Masters in a single year.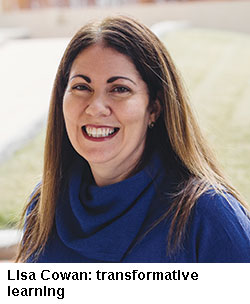 "Bond University offers each student a personalised, transformative learning experience to realise her maximum potential. Students rate Bond highly for teaching quality, richness of support and opportunities we provide, and for an unrivalled and empowering on-campus experience which delivers lifelong benefits," says Lisa Cowan, director of international programmes.
Embedded into the core curriculum is 'Beyond Bond', an innovative, student-focused programme that includes lifeskilling experiences through internships, global volunteering, international competitions, industry conferences, study tours and community service programmes.
"BU has been a great experience. The campus is beautifully landscaped and provides excellent infrastructure for study, co-curricular and sports education. Moreover, it enables us to complete a double Masters in two years under its accelerated degree programme which is a big attraction. Of course it's a rigorous programme but the thought of being able to get into the workplace much earlier compared to my peers back home in India is comforting," says Parishruta Shelatkar, an alumnus of the L.S. Raheja College of Architecture, Mumbai who has signed up for Bond U's double Masters in construction & project management programme.
Tuition fees: AUD 57,000 (Rs.28.8 lakh) per annum.
Southern Cross University
At Bilinga, near Kirra beach adjoining Coolangatta airport is sited the Gold Coast campus of the Southern Cross University (SCU, estb. 1994). Southern Cross was ranked in the Top 100 in the Times Higher Education Asia Pacific Rankings 2018 and #1 in Australia for international student support by International Student Barometer 2018. SCU which has a total student enrolment of 4,937 of whom 1,406 are international scholars from 50 countries worldwide, has additional campuses in Lismore and Coffs Harbour, New South Wales.
SCU offers a wide range of study programmes including liberal arts, coastal systems engineering, digital business, information technology, law, social science, sports and exercise science with its tourism, health and nursing study degrees being the most popular. The Gold Coast campus is equipped with state-of-the-art health and science laboratories for its allied health and health sciences students.
Campus facilities include lecture theatres with live video broadcasting, library, learning spaces, computer labs, a student services hub serving as a one-stop shop for student support, and tech-enabled student lounges. The university encourages student participation in 'beyond classroom' experiences. Students can choose from diverse cultural clubs — Ukulele, environment, film, yoga or sporting clubs like rugby, netball or soccer.
Tuition fees: AUD 25,200 (Rs.12.76 lakh) per annum.