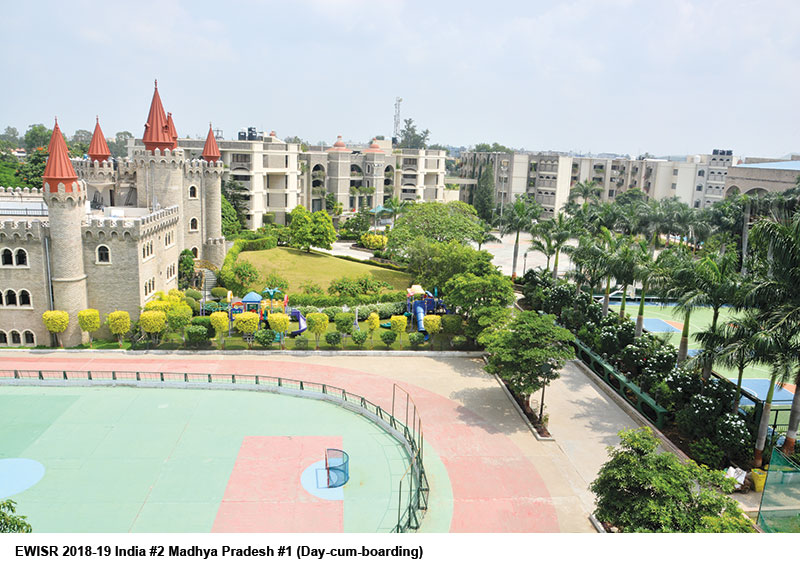 "The Emerald Heights strives to provide its students state-of-the-art infrastructure and numerous platforms for global exposure. The aim of the school through these programmes is to create responsible global citizens." – Siddharth Singh, Principal
Promoted in 1982 by the late Suneeta Singh, an alumna of Bharathiar University, Coimbatore, The Emerald Heights International School (EHIS) has set new benchmarks in K-12 international, co-ed, day-cum-boarding school education.
Affiliated with the CBSE and Advanced Placement (AP) curriculum and drawing inspiration from the education philosophy of the renowned philosopher Sri Aurobindo Ghosh (1872-1950) and his spiritual successor The Mother who founded the international township of Auroville (near Puducherry), EHIS provides its 3,528 students a uniquely holistic education experience. Although inspired by the universal humanistic spiritual values of Sri Aurbindo, EHIS offers contemporary academic curriculums incorporating latest ICT pedagogies supplemented with a wide range of co-curricular and sports education options. Unsurprisingly, EHIS is ranked India's #2 day-cum-boarding school and #1 in Madhya Pradesh in the latest EW India School Rankings 2018-19.
Ranked #1 countrywide for infrastructure provision in EWISR 2018-19 and #1 in Madhya Pradesh on the parameters of competence of faculty, co-curricular education, individual attention to students, internationalism and value for money, the school is spread across an expansive 100-acre meticulously landscaped campus with a 600,000 sq. ft built-up area distinguished by a castle-style primary school building featuring turrets and French windows. The school's extensive facilities include 139 classrooms, a 220-seats auditorium, two libraries housing 50,000 books, state-of-the-art laboratories for robotics, quizzing, language, mathematics, etiquette and sciences and a 30,000 sq. ft superbly equipped science park to facilitate experiential learning.
A progressive school with global outreach, EHIS is a member affiliate institution of the Indian Public Schools' Conference (IPSC), Round Square, American Field Services (AFS), British Council, International Award for Young People (IAYP), The College Board, World Leading Schools Association and Global Connections Foundation.

Further information: www.emeraldheights.edu.in / [email protected]