Category: Sports Solutions
Mumbai-based The Sports Gurukul LLP (estb. 2002) is the sole Indian company to offer K-12 schools a well-researched and holistic Life Long Fitness (L2F) programme which incorporates the scientifically researched curriculum of Fitness for life from Human Kinetics, USA which successfully meets the National Association of Sport and Physical Education (NASPE, USA) standards of physical education. Supported by global partnerships for tennis, basketball, swimming and football, the company also offers intensive sports training through its academies and sports community centres run within school campuses after school hours.
Thus far, the company has worked actively with over 500 schools in over 50 cities countrywide and impacted over 400,000 children and 2,000 sports coaches.
The Sports Gurukul Leaders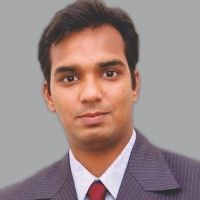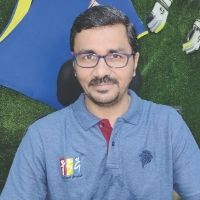 Jay Shah & Paresh Kothari
Co-founders
Jay Shah, a commerce alumnus of Bombay University and a professionally certified yoga teacher with over 19 years dedicated to grassroot sports, and Paresh Kothari, a business management alum of ICFAI and qualified chartered financial analyst with 12 years' experience in investment banking, are co-founders of The Sports Gurukul (TSG). In 2010, the company was shortlisted for the Top 40 Economic Times Power of Idea Contest and also nominated among the Top 50 innovative sports companies in the world by Hype Foundation, UK in 2017.
Parameters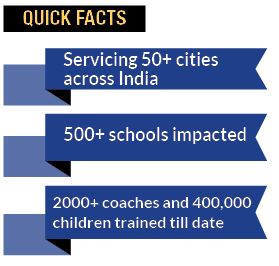 Concept ideation
Foundation of life-long healthy and active lifestyles through a scientifically researched international programme tailored for Indian schools and children.
The L2F programme follows a structured curriculum comprising age-appropriate games, dance routines, activity cards and wellness week routines.
Unique international coaches training programme.
After-school academy provides children opportunity to specialise in a chosen sport.
Support
150-hour training programme for TSG coaches post recruitment.
Coaches recruited through an intensive and detailed recruitment process also include former state and national-level sportspersons.
Thorough employee background checks are conducted.
Coaches are required to pass TSG's intensive training regimen to maintain the programme's high delivery and execution standards.
Programme quality
Daily, weekly and monthly progress reports are submitted to schools.
A new app to be launched later this year will allow parents to track their child's progress, access nutrition guidance etc.
Schools will soon get a dashboard to monitor the TSG fitness programme.
Easy access to trainers and swift corrective action.
Bi-annual open house for parents.
Value for money
TSG has impacted 400,000 children and 2,000 coaches.
District, state and national-level school and academy sports excellence groups are constituted to assess sports impact.
In 2019, students from partner schools have won 757 medals in district-level competitions and over 37 medals in state-level competitions.
Eklavya Model Residential School, Chhota Udepur (Karnataka) won gold and silver medals in field archery at the School Games Federation of India national tournament in 2019-20.
Ten girls from JR Vala School, Gam (Gujarat) were adjudged Khelo India West Zone champions in the Khelo India University Games in 2019-20.
Customer satisfaction
"I appreciate The Sports Gurukul team for successfully organising the Inter School Premier League. We also acknowledge their sincerity in promoting sport at the grassroots level." ­— T. Tanuja, Principal, Pallavi Model School, Boduppal, Hyderabad
"We are deeply indebted to The Sports Gurukul team for its excellent class I-III programme which improves children's motor skills and fitness levels." — Sr. Saumya, Principal, St. Peter's Senior Secondary School, Jaora, Madhya Pradesh.
Innovation
Sessions maximise activity time and learning among students.
Improved fitness through use of age-appropriate equipment and structured curriculum.
Customised solutions leverage children's strengths and abilities.
Contact details
www.thesportsgurukul.com
[email protected]
Whatsapp – +91 90042 00200