Although the best among the Central government's 636 JNVs dominate the government boarding schools league table, some state governments have replicated the Centre's JNVs initiative to establish excellent boarding schools – Paromita Sengupta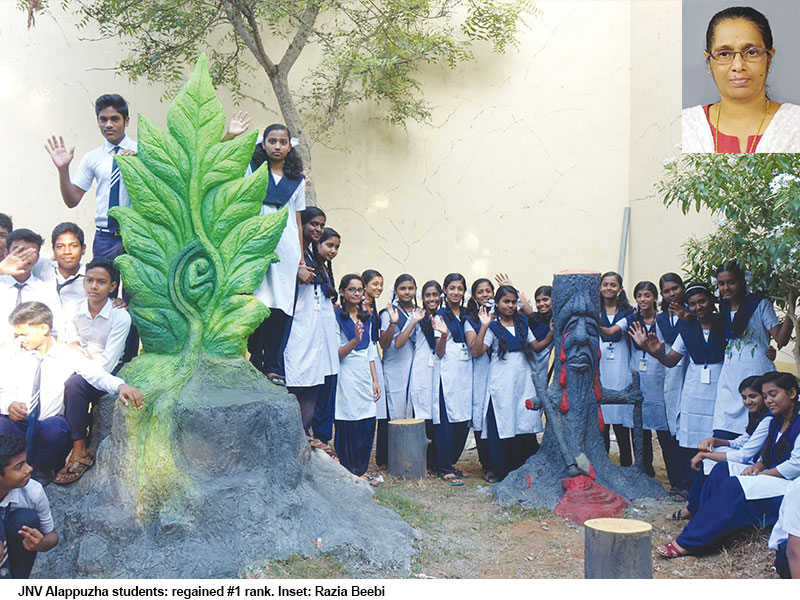 Although the country's 1.20 million government schools defined by crumbling buildings, primitive infrastructure, AWOL (absent without official leave) teachers and abysmal learning outcomes, are the Achilles heel hobbling post-independence India's national development effort, the Central government is less blameworthy than the country's 29 state governments because over the past seven decades, it has promoted 1,232 Kendriya Vidyalaya day schools for the schooling of its 4 million employees. It's commonly accepted that teaching-learning standards and learning outcomes in KVs — for which substantial provision is made in the Union Budget (Rs.5,516 crore in 2020-21) — are on a par with top-ranked private schools.
Another laudable initiative of the Centre was the promotion of the Jawahar Navodaya Vidyalaya schools in Jhajjar and Amravati in 1985-86 — according to some historians the late prime minister Rajiv Gandhi's most enduring legacy. These are free-of-charge co-ed CBSE-affiliated class VI-XII boarding schools for meritorious rural children selected through a rigorous entrance exam. Since then, the number of JNVs — primary-secondaries modeled after the country's best boarding schools — has risen to 636. Generously funded (Union budget provision: Rs.3,300 crore in 2020-21), the learning outcomes of the well-equipped JNVs are on a par with India's top ranked day and boarding private schools. Unsurprisingly, they dominate the EWISR league table of government boarding schools.
In the EWISR 2020-21, JNV, Chennithala, Alappuzha (Kerala) which had slipped to #3 last year has regained its top rank of 2017-18 with highest scores under seven of the 14 parameters of primary-secondary education excellence, and a 90.12 percent average in the CBSE class XII school-leaving exams of March this year. Motilal Nehru School of Sports, Sonipat, which has been moved this year from the category of co-ed boarding to government boarding schools, is ranked #2.
Further down the 16-strong league table of government boarding schools are 10 JNVs (Bagalur, Bengaluru Urban #3, Gachibowli #6, Kannur #7, Hamirpur #8, Ernakulam #9, Samastipur #10, Karim Nagar #11, Chittoor #12, Pathanamthitta #13, Pimpale, Pune #14). Moreover, Odisha Adarsha Vidyalaya, Patharchepa, Balangir, promoted under the aegis of the Odisha Adarsha Vidyalaya Sangathan, a publicly funded initiative launched in 2015 by the Biju Janata Dal (BJD) government of Odisha, has made an impressive #5 debut in the government boarding schools league table.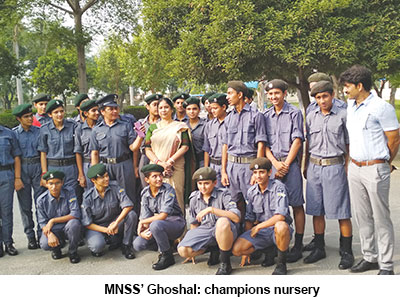 "We are delighted that we have regained our #1 ranking and thank your knowledgeable sample respondents for recognising the dedicated service of my teachers, non-teaching and support staff and the hard work, sincerity and commitment of our students. This is the outcome of our focus on discipline, spirit of competition and cooperation among our students who over the past quarter century have earned the reputation of being socially useful, productive and enlightened global citizens distinguishing themselves in the civil service, business and industry," says Razia Beebi T.A, a science alumna of Kerala and Mahatma Gandhi universities with close to three decades of teaching and admin experience in four other JNVs, who was appointed principal of JNV-Chennithala in August 2020. Currently, this boarding school has an enrolment of 474 students mentored by 25 teachers on its muster rolls.
Debuting at #2 this year is the Motilal Nehru School of Sports (MNSS, estb.1975) sited on a 300-acre campus in Sonipat, established by the Haryana state government. Hitherto for the past 12 years, the superbly equipped MNSS was included in the category of co-ed boarding schools and ranked #20 in 2019-20. This year, this wholly residential CBSE-affiliated school with 850 students mentored by 48 teachers and 18 professional coaches has — at its request — been transferred to the government boarding schools category.
"We are thrilled to be ranked #2 all-India in our new and correct category for the first time. Although we are designated a sports education institution, we are a full-fledged class IV-XII co-ed school. Our high scores under the parameters of teacher welfare and competence, co-curricular and sports education as also internationalism testify to the holistic education we provide to our students for their all-round development and preparation for life after school," says Moushumi Ghoshal, an English and education alumna of Kurukshetra University and vice-principal of this unique school which has nurtured 14 national sports champions in volleyball, gymnastics and basketball.
That some state governments have learned from the Centre's initiative to promote JNVs is reflected in this year's government boarding schools league table. Several state government boarding schools are ranked among the Top 5. Among them: Simultala Awasiya Vidyalaya, Jamui (Bihar) and Odisha Adarsha Vidyalaya, Patharchepa, Balangir.
Also read: India's best government day schools 2020-21