India is witnessing a paradigm shift in education. Large parts of the education industry – especially schools in Tier II and III cities and towns, which have so far been isolated from the rapid advances in technology that our country has seen, are seeing dramatic changes. Students and teachers are not only recipients of transformative learning; they are spearheading the change in schools – freeing the classroom from old textbooks, lectures, and rote. New technology in tandem with a world-class curriculum is reinventing school education in a way that makes learning transparent and collaborative, in sync with the rapidly evolving needs of a young and tech-savvy generation.
LEAD School's Integrated Academic System is improving student learning and teacher performance in schools across India at a rapid space. The first one to bring such a system to India, LEAD School replaces separate books, digital classes, teacher training, assessment, and learning resources – with a single, comprehensive, integrated system.
The Mumbai-based company has designed an innovative and more importantly successful school system based on its pillars of excellence that boosts the performance of both the teacher and the student.
Founded by Sumeet Mehta and Smita Deorah in 2012, LEAD School today has signed 700+ schools as partners with an estimated 2.8 lakh students in more than 300 mostly Tier II and Tier III cities, across 15 states. LEAD School's vision to make world-class education accessible and affordable to children through its integrated system has received positive testimony from academia and their partner schools.
"It is a difficult task to bring about a change in the pattern of imparting education, but by adopting the LEAD Programme in our school, there has been a revolutionary change in the process of teaching, understanding and learning both from the teachers' and students' perspective," Mr Mahesh Reddy, Correspondent at Camford English High School, Chittoor, Andhra Pradesh, said.
Echoing her views, Ms M. Sreelatha, Principal of Jayapriya Vidyalaya Senior Secondary School in Cuddalore, Tamil Nadu, said that LEAD School was empowering teachers to become an inspirational source of learning. "The programme is transforming them from 'Sage on the Stage' to 'Mentor by the side'. The unique methodology, knowledge system and technology are enabling students to become autonomous learners."
Sharing a similar opinion, Mr Suribabu Nekkanti, Chairman, Sri Vidyaniketan Group of Educational Institutions said, "LEAD School empowers the teachers with excellent teaching aids, whereas parents are connected through an app allowing them access to the day-to-day academic schedule and progress of their child. The platform also enables the management to remotely monitor the activities of the teachers in the classrooms on a daily basis and further provides them guidance to improve the teaching-learning experience."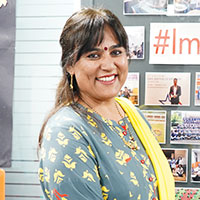 Sharing her experience, Mrs Chetan Bansal, Principal and Owner of Shemrock World School, Punjab said, "Digital technologies in the classroom must go hand in hand with innovative teaching to have a true impact on educational achievements and LEAD School's integrated curriculum is the best available tool to meet the new age demands."
Apart from delivering a world-class curriculum and blending technology with pedagogy, LEAD School has also conceptualised the ELGA (English Language and General Awareness) programme, which delivers on all the NCERT- outlined learning outcomes. One of the only level-based English programs, it departs from the traditional modes of teaching English as it focuses on language as a skill and not as a subject. Students are taught English based on their skill level, instead of their age – which ensures each student has understood the necessary topics before moving onto the next level. With ELGA, students of LEAD partner schools have shown a growth in English skills of 180% in just 1 year.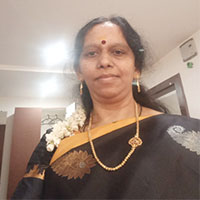 Discussing the benefits of ELGA programme, Ms. K Gayatri, Principal, P.N.M. High School, Hyderabad, said, "LEAD School's ELGA programme is completely revolutionalising the way children learn English. Instead of learning alphabets, students learn phonics (the sound of letters) and ways to read and understand written text, instead of memorising stories. ELGA also teaches them grammar rules in a way that they can use to write and speak correctly. Parents are surprised to see the results and have been appreciating our efforts."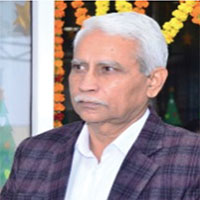 LEAD School recently signed up with The Pioneer Group of Schools, in Lucknow and School Owner Mr Brajendar Singh, shared his expectations stating: "As the entire world is witnessing a marked change in the way technology is being used by teachers to improve the learning experience, an enhanced pedagogy will help us prepare future-ready students. We want to provide excellent learning for every child in the school and with the implementation of LEAD School platform; we hope that there is 150% growth in English skills and 70% mastery in Maths, Science and Social Science in 2020-2021."
Currently, LEAD School is working with over 700 partner schools, empowering more than 10,000 teachers – resulting in excellent learning for over 2,80,000 students, with 6 new schools joining every day.