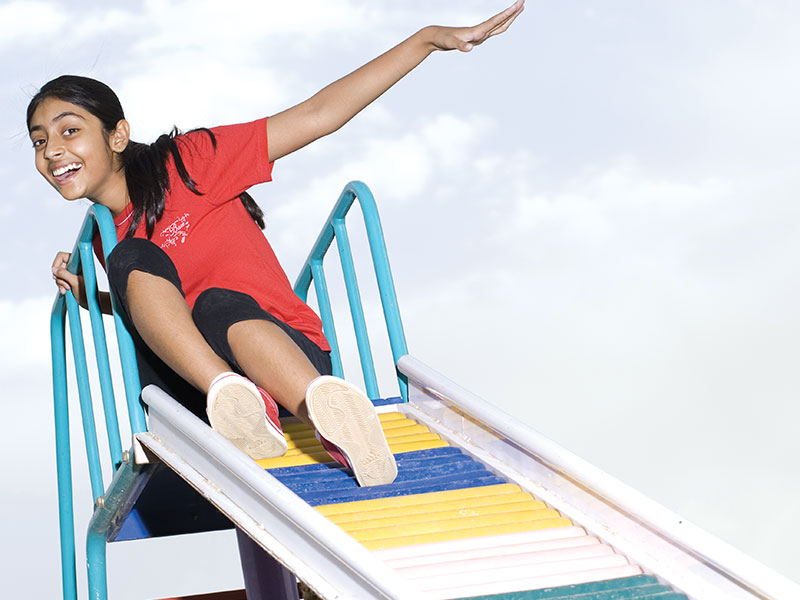 Is your child a jack of all trades and master of none? Do you worry that she'll never hold down a job, given her short attention span?
If you're concerned that your child won't fit in with society's and your expectations, your fears may be overblown.
Instead, celebrate your child's uniqueness and find ways and means to transform the seeming disadvantage into her strength.
Here are some ideas to bring out the best in a non-conformist child.
A gap year
If your child is a teen with multiple interests, and isn't ready to choose a career path, try a gap year after class XII or undergrad degree. Young people use the gap year to take on different internships in corporate organisations, sign up for distance and online learning courses, explore a hobby, travel, and meet people.
It could be a period of rich learning which will help her choose areas of study and work.
Taking a gap year is more common abroad but a rising number of Indian children are opting for it. It isn't good for everyone, so think about it only if your child's personality suggests that it will help.
An out-of-office job
It's not uncommon to have a child who finds it impossible to sit still in one place. As hyperactive children grow older, and the syndrome persists, it isn't advisable to recommend a 9-5 job to a peppy, bubbly young person. Counsel her that her true calling may lie outside an office environment.
There are plenty of jobs which don't require people to sit all day in offices. Sportspersons, photographers, civil engineers, army and naval officers, pilots, community workers, salesmen, television journalists, adventure sports trainers and actors are professionals who are always on the move and spend little time in conventional office spaces.
Hyperactive kids can do amazing things when their energies are canalised into careers in sync with their personalities. The key is to discover what such children are passionate about, and help them pursue aptitudinally suitable career paths and goals.