From the establishment of a central university in Leh, 100 Sainik schools, 750 Eklavya schools, to the launch of Mission Poshan 2.0, National Language Translation Mission, and many more, the Union Budget 2021-22, presented by Finance Minister Nirmala Sitharaman on February 1, 2021 has received mixed reactions from the education industry experts: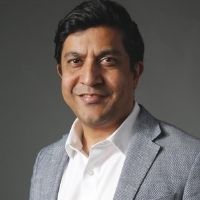 "In order to fulfill the objectives established by the National Education Policy, spends in the education sector need to go up substantially. Given the economic crisis that we are in due to Covid and that there several competing social sectors that demand great attention, it is high time that the State and Central governments invite private capital to invest in education. This would mean higher investments through the private sector and FDI which could then be regulated by a government body.
As per UNDP estimates, the total financial requirement for India to reach SDG 4 by 2030 averages $173 billion per year, far exceeding the current government budget of $76.4 billion a year for education. Government schools spend about Rs 24,000-30,000 per child per annum, while in private schools, 91 percent of students pay lower than Rs 24,000 per annum. In contrast the average per student expense in the US is about $13,000 per annum," – Manit Jain, Chairman, FICCI ARISE; Co-founder, The Heritage Group of Schools
"The impact of the Covid-19 pandemic and the extended school closures has led to a loss of learning days, during this time, children from marginalised communities unable to access online education were involved in household chores and the possibility of these children dropping out of the education system looms large. In such a situation, a mere mention of 15,000 exemplar schools to be created in line with NEP is not enough. There was no mention of operationalisation of the Gender Inclusion Fund (promised in NEP 2020) which is essential given the disproportionate impact of the pandemic on girls. Instead, funds for the National Scheme for Incentive to Girls for Secondary Education got reduced to merely Rs 1 crore from Rs 110 crore last year. During her speech, the Finance Minister didn't even mention about millions of children were deprived of education as they were unable to access online learning, nor did she mention about ensuring low and no-technology options, for those deprived," Ambarish Rai, National Convenor, Right to Education Forum
"I am happy that the Union Budget 2021 has focused on qualitative strengthening of over 15,000 Schools across India under National Education Policy 2020. It is a great move by the Finance Minister. An 'umbrella' structure will be created for central higher education in various cities. Legislation to set up the Higher Education Commission will be introduced soon. Last year, the government allocated Rs 99,300 crore for the education sector. To further the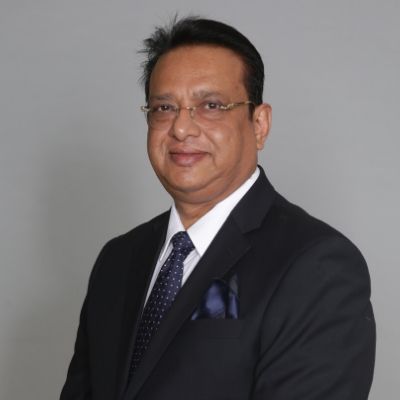 National Education Policy under the reinvigorating human capital under the Aatmanirbhar Bharat mission the minister said a central university will also be established in Leh for accessible higher education at Ladakh. 100 new Sainik schools to be set up in partnership with NGOs and private schools, 750 Eklavya schools will be set up in tribal areas, increase in the expenditure cost for tribal schools. It will a major boost for rural education," Dr. Bijaya Kumar Sahoo, Advisor to The Odisha Adarsha Vidyalaya Sangathan (Rank of Minister of State), Govt. of Odisha and Founder of SAI International Education Group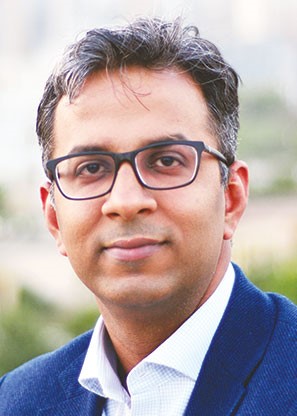 "We were expecting that we will go closer to 6 percent of GDP as promised in the NEP but we have actually moved backward. The majority of the budget cut has happened from the schools. The amount of money to be spent on mid-day meals has been increased while money to be spent on teacher enablement has been decerased. I sincerely hope that if we have to achieve the promises we are making and aspirations we have with the new education policy then in the next year we would see it going towards the promised 6 percent GDP," – Arunabh Singh, Director, Nehru World School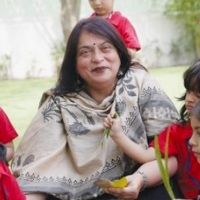 "The prolonged closure of educational institutions for almost a year due to the Covid-19 pandemic has put immense duress with schools feeling the heat of financial stress now. The qualitative strengthening of more than 15,000 schools under the New Education Policy (NEP) shall assist in achieving the ideals of the policy. In addition, the setting up of 100 Sainik schools is a good step that will further create a ripple effect in terms of impact. The 750 Eklavya model Schools for impoverished communities is a great move too, and we hope that private schools are also engaged in the setting up of these schools," Charu Wahi, Principal Nirmal Bhartia School
"We acknowledge the initiative taken by the central government to make India a preferred destination for higher education. Towards the same, the proposal of Ind-SAT comes in as a boon as this will help in boosting the education scenario in India by bringing in more foreign candidates. Enhancing online education by introducing a full-fledged education programme will majorly benefit the students of deprived section of the society. An increase in apprenticeship embedded degree/diploma courses by March 2021 will result in providing more internship opportunities to fresh engineers thereby creating a wholesome job environment. In addition to this, we feel that the sum allocated for skill development and training of teachers will give us room to create a better work environment and deliver higher quality of education," Preethaa Ganesh, Vice President, Vels Group of Institutions, Chennai
"The Finance Minister presented a forward-looking budget that would boost economic growth and investors' confidence. I am particularly impressed with the resource allocations on Healthcare, Education, and Infrastructure. The fiscal deficit targets look pessimistic. The government would do better as economic activities normalize. The GST collections figures for January 2021 is a good signal. I expected excise duty cuts in petrol and diesel. The capital market has reacted positively, but the realities will unfold only tomorrow and further during the week. The focus of infra-push on election-bound states looks to be a big-promise. My rating is 7/10," Prof. Amiya Kumar Sahu, Associate Professor (Finance), Goa Institute of Management
"This year, the budget aims at the overall economical revival with a major thrust on infrastructure, healthcare and agriculture along with other sectors. The decision to introduce IND-SAT to invite Asian and African students to study will make India the preferred destination for education. It will also
introduce more diversity amongst the student population. Introducing FDIs in the education sector will further help ramp up this sector and help meet global standards. The young engineers getting the internship opportunity for a period of 1 year by the Urban Local Bodies of India will further build a greater industry connect for our engineering graduates. As a university that is proactively bridging the industry-academia gaps, this is a welcome change," Rahul V Karad, the Visionary Educationist, and the Managing Trustee & Executive President, MAEER's MIT Group of Institutions & Executive President, MIT World Peace University (MIT-WPU)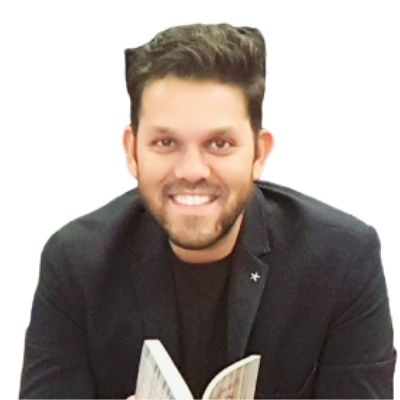 "This Budget has clearly taken measures towards holistic learning of the students, upskilling of teaching professionals and gigital learning. With the rise of edtech platforms in the country, we are glad that the Budget has addressed the strengthening of digital ecosystem through National Digital Educational Architecture (NDEAR) and training/upskilling of teachers.
With the evolving digital landscape and online learning, teaching and assessment are also witnessing a dramatic shift. This Budget has addressed on holistic assessment of the child through redesigning the student assessment cards. This move will further strengthen the quality of education and assessment in the country," Sunit Gajbhiye, Chief Business Officer, Financepeer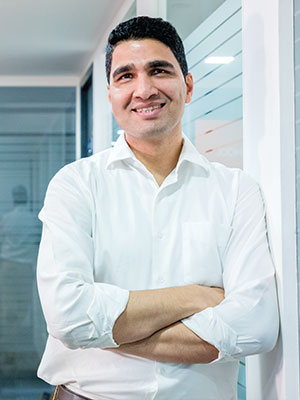 "The year 2020 was a catastrophic one for the education sector with the Covid-19 pandemic forcing schools and education institutions to shut down. I commend the finance minister for giving a boost to the adoption of National Education Policy and strengthening 15,000 schools in the country is a right move in that direction. Tribal students have suffered the most due to the pandemic with no access to quality education and lack of appropriate infrastructure to adopt online learning in a school-from-home environment. The government's target of establishing 750 Eklavya model residential schools in tribal areas will enhance the quality of learning and enable them to avail learning opportunities and help in the overall development. I am confident that the Budget will bring a positive change in the lives of SC/ST students as it aims to bridge the learning gaps and make education affordable and accessible for a larger audience," Sumeet Mehta, Co-founder & CEO, LEAD School
Also read:
Union Budget 2021-22: Key takeaways for the education sector
Budget 2021: Mission Poshan 2.0 launched to achieve universal nutrition
Union Budget 2021: Rs.93224.31 cr allocated for education
National
,
News