For a state that prides itself on its intellectual prowess and cultural refinement, West Bengal (pop.91 million) — or specifically the state's Trinamool Congress (TMC) government which was re-elected for a third term in May 2021 — is exhibiting a curious reluctance to reopen its schools after an epic 82-week lockdown prompted by the Covid-19 pandemic.
Although the state registered a low positivity rate of 9.02 percent on January 27, down from its peak of 29.5 percent on January 16, schools in Bengal have remained shut since March 16, 2020. While colleges, universities and senior schools (classes IX-XII) have been allowed to open sporadically in the new year, children in primary and middle school have hardly had any schooling during the past two years.
Responding to this pressing demand for opening of campuses, on January 31, the state government announced that schools (class V-XII), colleges and universities in the state would be permitted to reopen on February 3. However, children in classes V-VII will resume schooling under the 'Paray Shikshalaya' initiative, a community-based schooling programme under which children will be taught under blue skies in open spaces from February 7.
The TMC government's cautious approach to allow school managements to resume normative schooling has received lukewarm welcome. With schools having restarted across the country and worldover, parents, students, teachers' organisations and students' unions are beginning to speak up for resumption of normal classes.
Comments Suman Sengupta, a well-known newspaper columnist and active proponent of resumption of on-campus schooling: "The National Education Policy (NEP) 2020 recommends open skies learning for children in early childhood. However, the Union Budget 2022-23 lays strong emphasis on digital education. Despite its opposition to BJP, in practice the TMC government is following its directives. But there are no directives on how long primary school children will all have online mode of learning which all academics and medical practitioners say is causing irreparable learning loss and creating a mental health pandemic among children."
Meanwhile, Learning Together report prepared by Shiksha Alochana (estb.2016), a collective of primary teachers and educationists, indicates alarming learning loss in primary education. Conducted last September by highly respected academics Dr. Sukanta Chaudhuri, professor emeritus, Jadavpur University and Achin Chakraborty, professor of economics and director of the Institute of Development Studies, Kolkata, the study tested learning outcomes of 7,204 primary school (classes I-V) students statewide.
Its conclusions have alarmed educationists in the state and within West Bengal's shrinking bhadralok (culturally refined middle class). According to the study, 28 percent of pupils in government primary schools in West Bengal have become "totally disconnected from academic activities", and balanced diets have become "a distant dream" for a significant proportion of children because of cancelled mid-day meals provided by schools.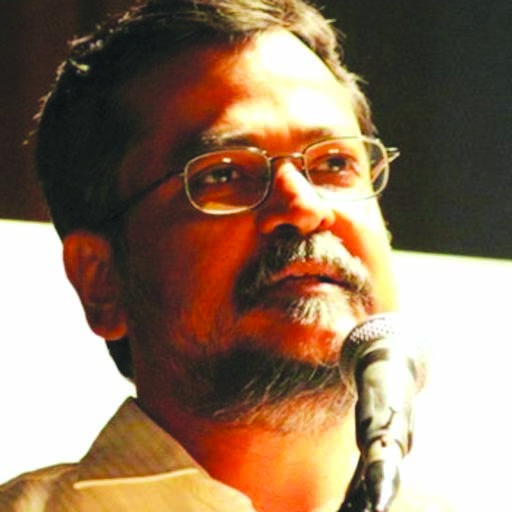 "Given that West Bengal has the highest enrolment in primary schools countrywide, the state government should accord highest priority to primary education. Instead, while senior school and higher education institutions have resumed in-person classes, primary children are still locked out of school. An over cautious approach towards reopening primary schools, despite all stakeholders being in favour, reveals a confused if not indifferent mindset within the TMC government," says Dr. Achin Chakraborty, director of the Institute of Development Studies, Kolkata (estb.2002).
Surprisingly, the issue of restarting on-campus, in-person classes for youngest children has become a rare common cause of normally bitterly opposed students unions. The CPM-affiliated Students Federation of India (SFI), BJP-affiliated Akhil Bharatiya Vidyarthi Parishad (ABVP) and the Congress-affiliated Chhatra Parishad — are all in favour of restarting on-campus classes for primary children. "All surveys indicate that the vast majority of children in Bengal have not, and cannot access online education. Every survey indicates that Bengal is a laggard in digital education. Schools for all classes must open right now," says Srijan Bhattacharyya, state secretary of SFI.
But chief minister Mamata Banerjee elected to office for an unprecedented third term, seems to have developed national ambitions. Voteless children can wait.
Baishali Mukherjee (Kolkata)
Also read: West Bengal: Schools & colleges to reopen on February 3