Women Entrepreneurship Day (WED) observed on the 19th of November every year in order to celebrate female entrepreneurs. The first WED was held in 2014 at the United Nations in New York City. On this year's Women's Entrepreneurship Day, let's take a look at these five young women from India, who are actually making a difference with their startups.
Ishana, Ana Cloth Pads
After facing health problems due to the use of sanitary pads made from plastic, this 18-year-old girl from Coimbatore started making sanitary pads using poplin cloth. Ishana came up with Ana Cloth Pads, which produces eco-friendly, reusable pads, and are equally safe. After her high school education, she opted for a course in fashion designing and has set-up her boutique, where she got the idea to manufacture cloth sanitary napkins for her personal use.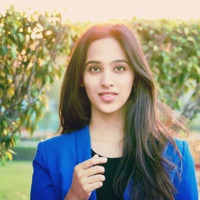 Tanya Bakshi, Youniverse
Tanya launched Youniverse in 2017 when she was 19 years old. Based in New Delhi, her company conducts workshops in schools and colleges related to mental health of the students. The team at Youniverse, which mostly comprises of interns, has reached ten schools and colleges and has impacted over a thousand students. Tanya believes that people need to focus on bringing up issues they don't usually talk about, optimising stress, and understanding that they can do so much with their lives.
Recommended: Noteworthy social organisations promoted by women entrepreneurs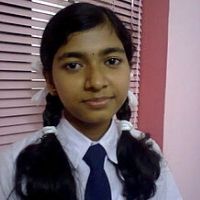 Sreelakshmi Suresh, eDesign
Born in 1998, Kozhikode-based Sreelakshmi Suresh is a web designer and the CEO of her own startup, eDesign, which was launched in 2009. According to her father, Suresh Menon, a lawyer at Calicut Bar Council, Sreelakshmi started using computers at an early age of 3 and designed an entire website by 6 years. She attends Presentation High Secondary School and designed her school's website as well.
Akanksha Savanal, A Curve Story
After getting fed up of finding properly fitted clothes, Akanksha Savanal turned to a fashion entrepreneur, who started her own line, which makes clothes inclusive for all women. Her organisation, A Curve Story has the trendiest outfits with sizes for all women. Her motive is not just to create awareness but her core belief is that "this is what any lifestyle brand should strive to do".
Smriti Tomar, InvestoAsia
23-year-old Smriti Tomar recently started InvestoAsia, which is a financial technology startup based on blockchain technology process. This Gurugram and Hong Kong-based organisation aim to help retail investors to easily invest in international markets, especially in China and South Korea. It uses the power of artificial intelligence (AI), machine learning (ML), and distributed ledger technology (blockchain), to eradicate the inequality amongst the unbanked, unaware, and financially illiterate, she told YourStory.