With most schools switching to online learning amid this Covid-19 pandemic, audiobooks are being widely used to keep children engaged in the learning process. According to education experts, audiobooks help in pronunciation and better understanding of concepts for children.
Kavita Sinha, principal, Nalapad Academy, Bangalore says audiobooks have been of great help for the structured reading programmes. "We have reading programmes for children from grade 1 through 8 and for FS1 and FS2. When you listen, you can correct your pronunciation, emulate and speak. We have scholastic and Saars books. In a class, the teacher holds a book and the audio of an excerpt is played. Audiobooks help in improving listening skills and understanding of the concept. As we do not recommend longer screen time, we send these audio links to the parents so that the children listen to the stories and teachers can share exercises and worksheets based on that," she says.
Audiobooks attract children, especially of younger age (pre-primary through grade 5), says Madhashri Haldar, director-academics, Kalorex Group. "Storytelling is an art and we practice it in our online learning. The teacher plays the story and pauses when required asking students to repeat. When they recite it again, the teacher checks if pronunciation, vocabulary and fluency are proper. Audiobooks recite poems in a nice manner attracting children. It grabs the attention of children," she says.
Free audiobooks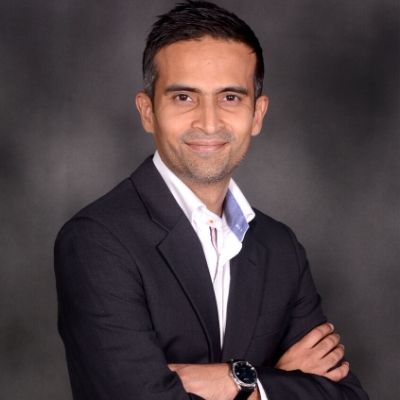 To enable learning in these testing times, Audible had launched a free service to keep children and teens occupied during this self-quarantine phase. Shailesh Sawlani, country head, Audible India, says, "Audible Stories is a completely free web-based service where a variety of global titles, hand-picked by our editors, is available to all for streaming. On April 1, we added Harry Potter and the Philosopher's Stone in English, French, German, Italian, Japanese, and Spanish to the free Audible Stories service. The response has been overwhelming, to say the least. In addition to many listeners of all ages taking the opportunity to explore the saga for the first time or revisit it as a well-loved classic, we are hearing from some customers that going back and forth between translations may help them with foreign language learning." Audiobooks have changed the reading culture as it provides users the advantage of not carrying heavy books with them all the time and help improve pronunciation by listening. Sawlani adds, "Audiobooks have the ability to tell a story in a new and exciting way and is very interactive for children. Growing up, we have all listened to our parents read and tell us stories at bedtime, and audiobooks are a spin on that. Audiobooks can provide a wealth of support for children of all ages."
Here are some audiobooks for children suggested by Audible
Littlest Listeners (38 books) — These books are designed specifically for kids between the ages of 0-5 years old who have shorter attention spans and need exciting titles to tickle their imagination. These include titles such as Winnie the Pooh, Timeless Tales of Beatrix Potter and Twinkle Twinkle Little Star.
Elementary (103 books) — With classics such as Lewis Carroll's Alice in Wonderland (narrated by Scarlet Johannsen), Rudyard Kipling's Jungle Book and Rikki Tikki Tavi, these stories are the perfect fit for children in their key phase of learning.
Tween (42 books) — Letting one's imagination run free, these books are curated especially for children between the ages of 10-12 and include popular titles such as Harry Potter and the Philosopher's Stone, Robinson Crusoe and Jack London's White Fang.
Teen (69 books) — With more challenging titles such as C.S Lewis' The Screwtape Letters, Surprised by Joy and Lee Bacon's The Mystery of Alice, these titles are designed to pique the curiosity of teenagers and kids looking for more advanced reading and themes.
Folk & Fairy Tales (28 books) — Little Red Riding Hood, Three Little Pigs, Aesop's Fables, Cinderella are some of the most popular titles in this space. These are fun listens for kids of all ages as well as families.
Literary Classics (27 books) — Audible Stories also has content for adult listeners which include classic titles such as Kafka's Metamorphosis (Narrated by Benedict Cumberbatch), Pride and Prejudice, Jane Eyre, Wuthering Heights and many more.
Also read: Maria Montessori: 10 must-read books by the educationist
Akhila Damodaran
International
,
News