Akhila Damodaran & Sukanya Nandy
The Covid-19 pandemic hasn't been easy for the photographers who often travel extensively to nail the perfect shot. The lockdown and travel restrictions imposed by the outbreak of the deadly pandemic has required them to give their lenses an extended break.
Vivek Menon, a wildlife conservationist and photographer, says the restriction of movement has hit the wildlife photographers the hardest. "Wildlife Photographers cannot Work from Home, although many try to photograph butterflies and spiders, as I did for a while too. But that can't be it always, you have to get out. Restrictions of travel and fear of catching infections will affect all. Those who are dependent on this for livelihood are particularly affected. Well, I don't photograph for a livelihood. I photograph when I go out for conservation work," he says.
Menon travels for 15-20 days a month, mostly in wildlife areas. "A number of my planned trips were cancelled including to southern France to find two species of endangered bustards, to the north east of India to visit my rescue centre (Wildlife Trust of India that I run has the premier wildlife rehab centre in Kaziranga) and a trip to Borneo with my friend Mohit Aggarwal of Asian Adventures for a proposed new venture," he adds.
Menon has photographed in over 100 countries around the world. He advices newbies in photography to 'photograph anything and everything around you by looking at it as if you have never seen it before'. "And don't be in love with gadgets as much as about technique and have fun all the time," he says.
For more pictures, follow @vivek4wild
"Wildlife tourism in recent times has shown that it has huge potential. Especially in these Covid times where distancing is the mandate , visiting wildlife rich places and being one with nature and breathing that fresh air for a change away from the busy city environment is definitely the new go to. There will be certain restrictions for sure in terms of compulsory masks, temperature checks, lesser number of people in vehicles etc, but the demand will only increase for such places," says Karnataka-based photographer Mithun H, whose recent capture of the 'The Eternal Couple', featuring Saaya, the black panther and Cleopatra, the Leopardess in the jungles of Kabini created waves on social media.
Talking about his experience of capturing the 'The Eternal Couple', Mithun H explains, "I can still close my eyes and relive that moment every single day of my life. You don't see that often. Probably a once in a lifetime opportunity. There was certainly a lot of waiting and patience that went behind. I had waited 6 days for this in the same spot since I could hear the Panther and Cleopatra mating about a 100 metres away in the thick undergrowth but could not see them due to limited visibility. They had made a large kill and would not move until it was over. That is where the knowledge and years of experience of following and tracking the Panther came in handy. I just had to wait at one of his favorite paths since that was the place he would get her since that was the edge of his territory, and this he did after 6 days.It was a fruitful wait though.I could wait for 6 years for a moment like this."
Mithun H adds, "The post-covid protocols are surely going to be the new normal now. We are going to need time to adjust to the fact that travel is not going to be hassle free and there will be some limitations which we will have to accept and take in our stride. Masks, sanitisers and social distancing is the new normal. We need to choose places which are more unexplored and visited less by people."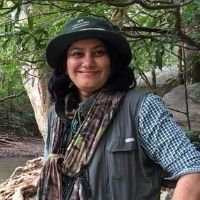 Chennai-based photographer, Rathika Ramasamy did her first photoshoot post-lockdown only last week. Since travelling is restricted due to Covid-19, she could only travel a few miles from her home to do what she loves. "Doing photography after such a long time felt really good," she says. She added that she utilised her lockdown time doing other things she loves such as gardening
Also the founder member of Wildlife Conservation of India, Ramasamy's works have been featured in Discover India, National Geographic Traveller India, BBC UK, BBC wildlife magazine, to name a few. Ramasamy further says that she hopes to travel inter-state soon. Her last week's photoshoot saw her painting a beautiful combination of colours through her at Sholinganallur, where she captured an Eurasian coot, floating amid a vast palette of colours.
View this post on Instagram
View this post on Instagram
Shaaz Jung, a wildlife photographer and big cat specialist, whose portrait of the majestic Saaya, the black panther at Kabini forest in Karnataka went viral and garnered lakhs of likes on social media. It was only a year after Jung learned of the big cat's existence in 2016 that he spotted the big cat in Kabini.
View this post on Instagram
View this post on Instagram
Navaneeth Unnikrishnan, an Indian amateur astronomer and travel and astro-landscape photographer whose work's been published on BBC Earth, Natgeo and Huffpost, says he has never stayed home for so long. "I usually travel 11 months every year to different countries on different assignments. I had many projects lined up including a travel photoshoot in Australia and a workshop in Iceland but I had to cancel them due to the lockdown," he says.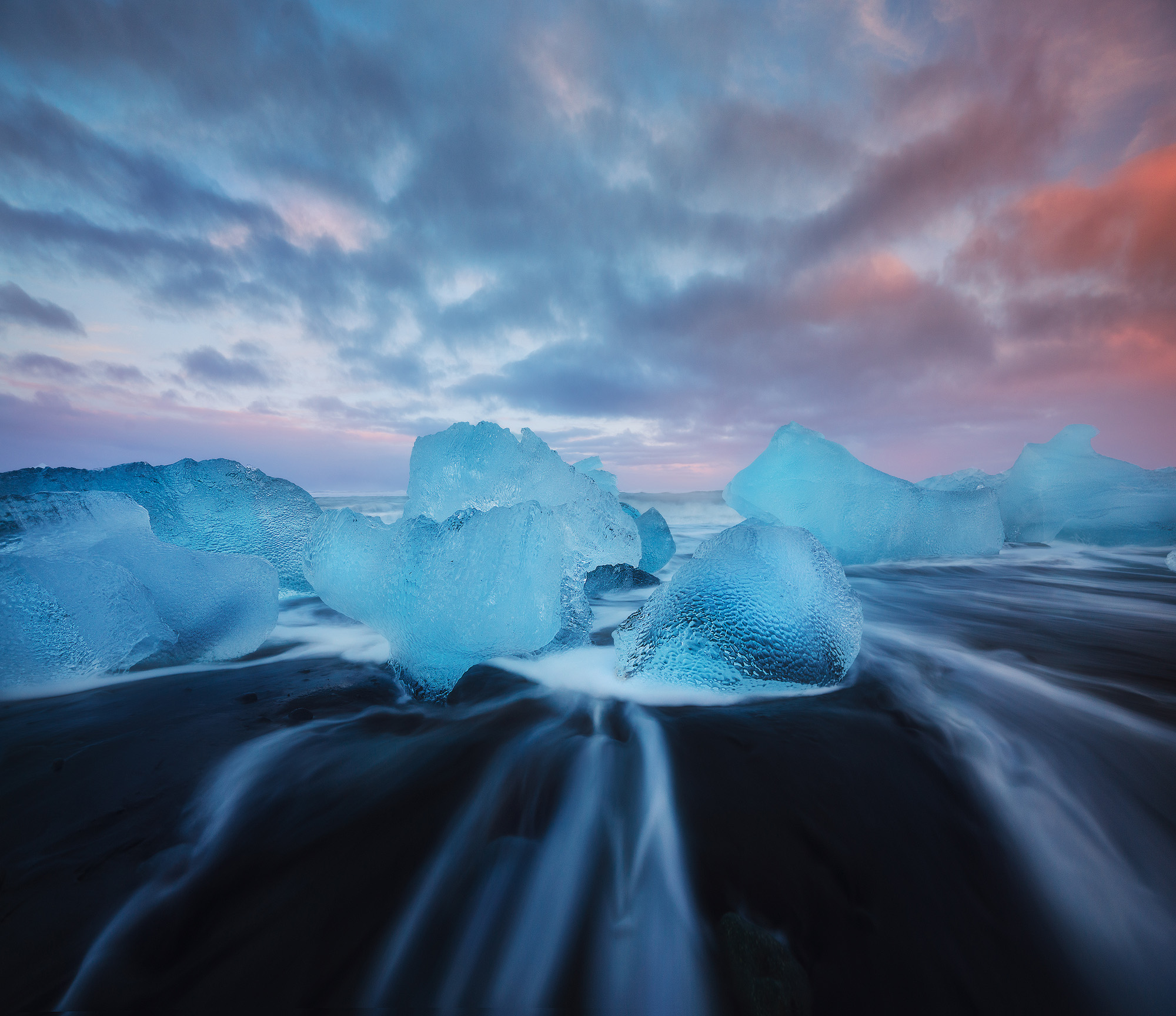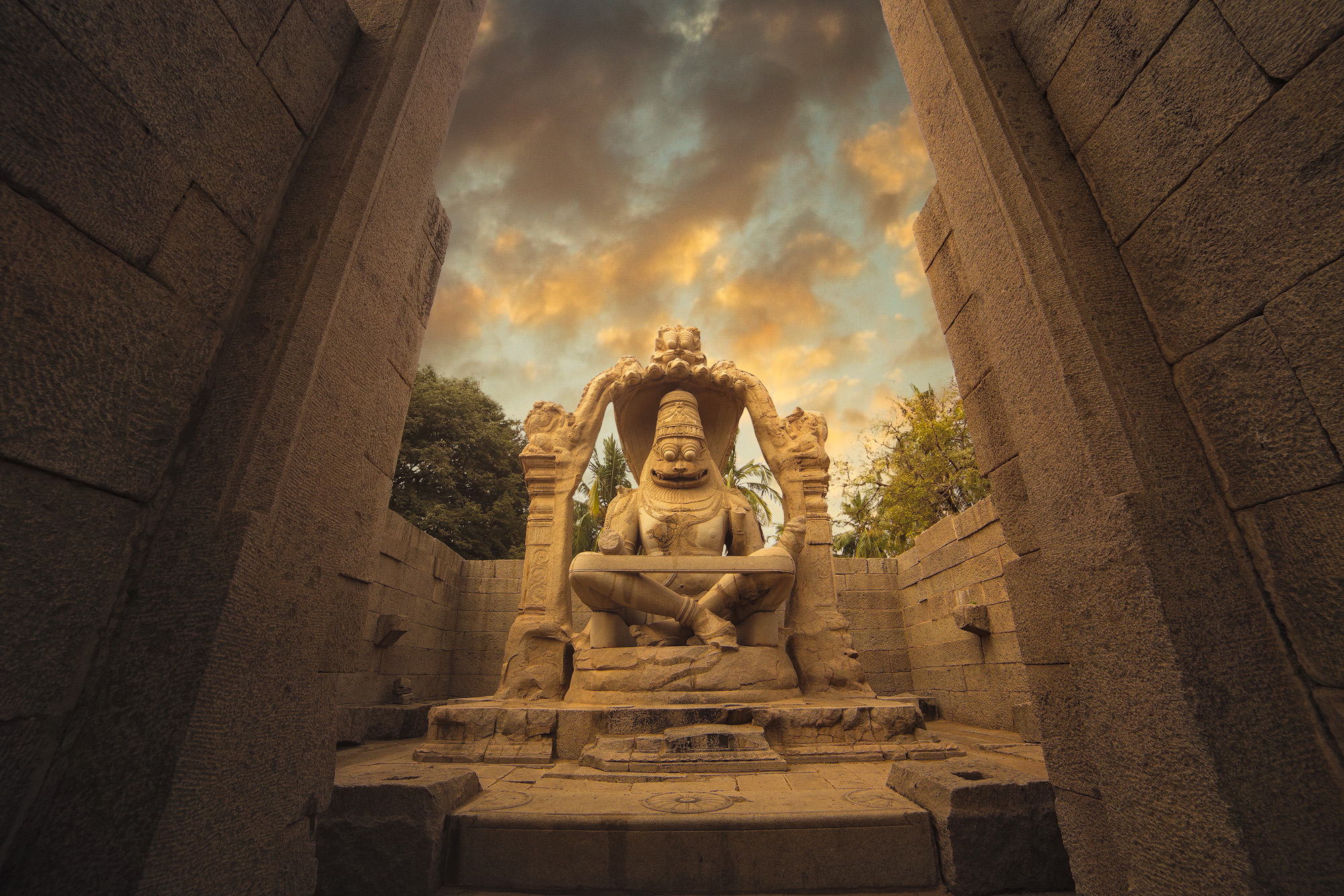 For more images, follow Navaneeth Unnikrishnan's Instagram handle: @navaneeth_unnikrishnan
Forced to stay indoors due to the lockdown, several photographers are attending webinars to learn more about the art and venturing into different genres of photography. Prakruti Kumar, a wildlife photographer who became one of the youngest associates in the natural history category of the Royal photographic Society of Great Britain at the age of 17, says she has been attending webinars and online workshops being conducted Youth Photographic Society and Nikon India. "I have been upskilling myself and also busy processing the travel images that I had clicked just before the lockdown in Rajasthan. I am exploring portrait photography as well. Lockdown has also been an opportunity for my friends and me to explore other genres of photography," she says. Her father HV Praveen Kumar who works for customs and central excise, Government of India is also into wildlife photography. "I haven't been venturing out for shoots due to the lockdown. I am utilising this time to work on my creativity," he says.
For more images, follow Prakruti Kumar's Instagram handle @prakruti_photography
Rahul Gopal, a 24-year-old photographer has shifted to drone photography. He now takes aerial shots of empty and less populated roads and streets. An engineer by profession, he says it wasn't that difficult to add another feather to his cap. He says, "You need to have a basic knowledge of aeronautical engineering and photography. I learned how to fly and control a drone and shoot with it. I was earlier into portraits and wildlife and street photography. Now, I am exploring drone photography."
For for images, follow Rahul Gopal's Instagram handle: @rahul.gopal_
Here are some other photographs that went viral during the lockdown
Migrant worker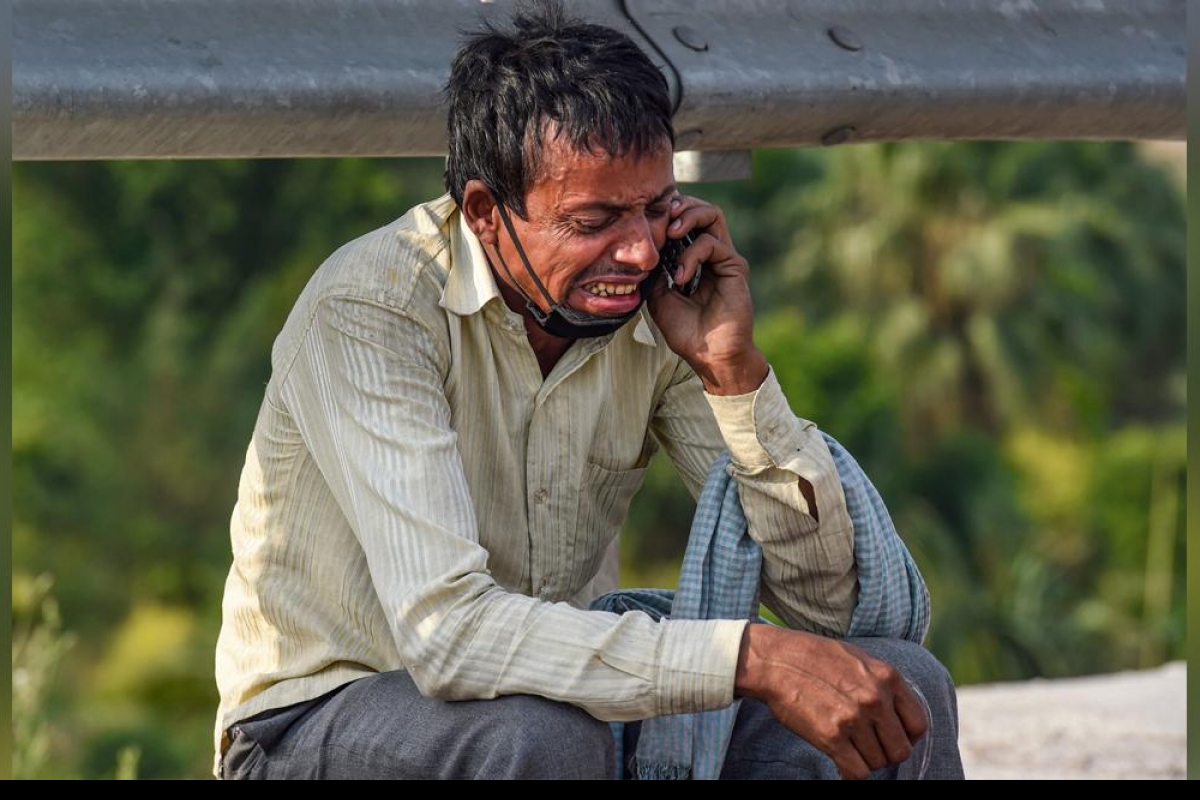 The picture of the migrant worker Ram Pukar Pandit from Bihar sobbing on a highway on his way back home from Delhi became the representation of the plight of migrant workers during the lockdown. The picture was clicked by the PTI chief photo correspondent Atul Yadav.
Corona Pakoda (Corona Pakoda tweeted by @TheRobustRascal)
The pakoda balls were shaped like the novel Coronavirus, in a spherical shape with tiny outgrowths coming out of it.
Mask parotta (Image tweeted by Sudha Ramen, IFS)
An eatery in Madurai introduced the mask-shaped parotta to create awareness about the mandatory rule to wear masks in public areas to contain the spread of coronavirus infection.
Corona auto rickshaw
An auto rickshaw redesigned as coronavirus was spotted on streets in Chennai. Other drivers and car owners in Hyderabad followed suit to create awareness about the novel infection requesting the public to stay indoors.
Also read: Glamour and big bucks in photography
International
,
News