Category: Music Education Products & Services
Promoted in 2008 as a fully-owned subsidiary of the multinational Hamamatsu (Japan)-based Yamaha Corporation, Yamaha Music India Pvt. Ltd (YMIN) provides K-12 schools a wide range of world-class musical instruments and audio-visual equipment. The company also offers tailor-made music education programmes and conducts inter-school music competitions.
YMIN flagship Recorder Program (recorder is an instrument resembling the flute) teaches students basic music concepts such as rhythm, melody, harmony and pitch. The Gurgaon-based company has signed up with over 200 schools in India, trained 700 teachers and 10,000 students.
Yamaha Music India Leader
Masayuki Imanishi
Director
An alum of Nishinomiya (Japan)-based Kansei Gakuin University, Masayuki Imanishi is director of Yamaha Music India Pvt. Ltd since 2018. He has over three decades of experience with the parent company in Japan and Latin America.
Parameters
Concept Ideation
Conducted market research survey covering 20 Indian cities before designing a comprehensive music programme for Indian schools.
Teacher training programmes address shortage of skilled music teachers.
Parent meetings to motivate children to take up music.
The Recorder Program promotes and develops music culture in schools.
Training support
Free-of-charge initial training to in-school teachers to learn playing the recorder.
Follow-up teacher training also available.
Highly qualified teacher instructors.
User interface design
Two-year course with a minimum 40-minute class per week.
Flexibility to allocate more classes/week for enhanced learning outcomes.
Module involves song book together with accompaniments providing a feeling of playing in an orchestra.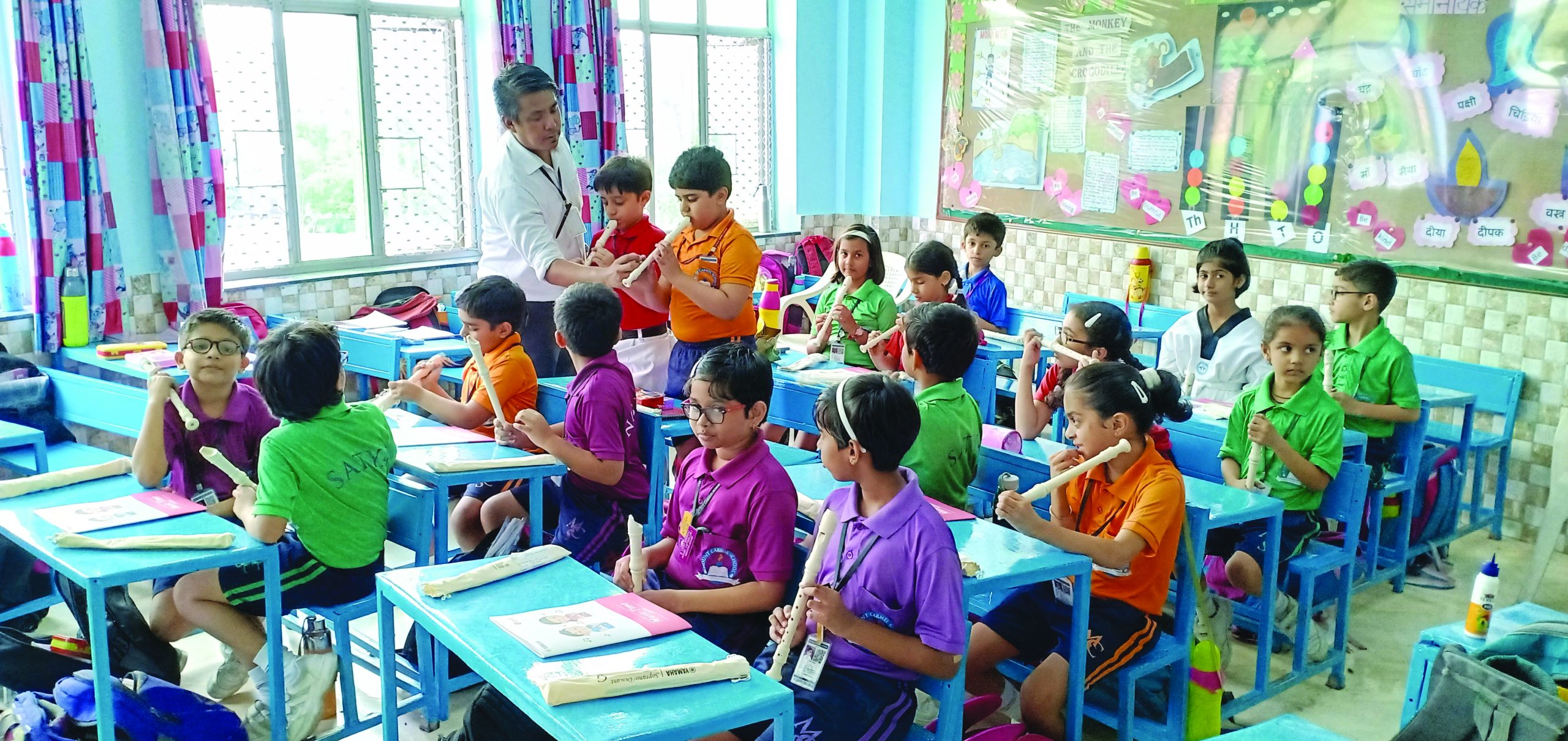 Value for money
Recorder Program is cost-effective and requires minimum investment by schools.
Early and simple introduction to music with the option for students to write grade exams in music.
Provision of music education enhances school's public profile as a progressive institution delivering holistic education.
Customer Satisfaction
"Yamaha's Recorder Program has helped my students engage meaningfully with music. The recorder is easy to play and low maintenance. Children now spend less time on tech devices and more on playing their favourite songs and rhymes." — Man. S. Subba, Principal, The Schram Academy, Chennai.
"Music education develops children's concentration, social skills and vocabulary. I thank Yamaha Music India for introducing the Recorder Program and bringing joy to thousands of children in India." — Yojna Sharma, Vice Principal, Maheshwari Public School, Ajmer.
Impact assessment
Improved academic (literature and mathematics) outcomes.
Develops students' social skills and concentration.
Alleviates stress.
Music education and certifications add value to admission applications into foreign higher education institutions.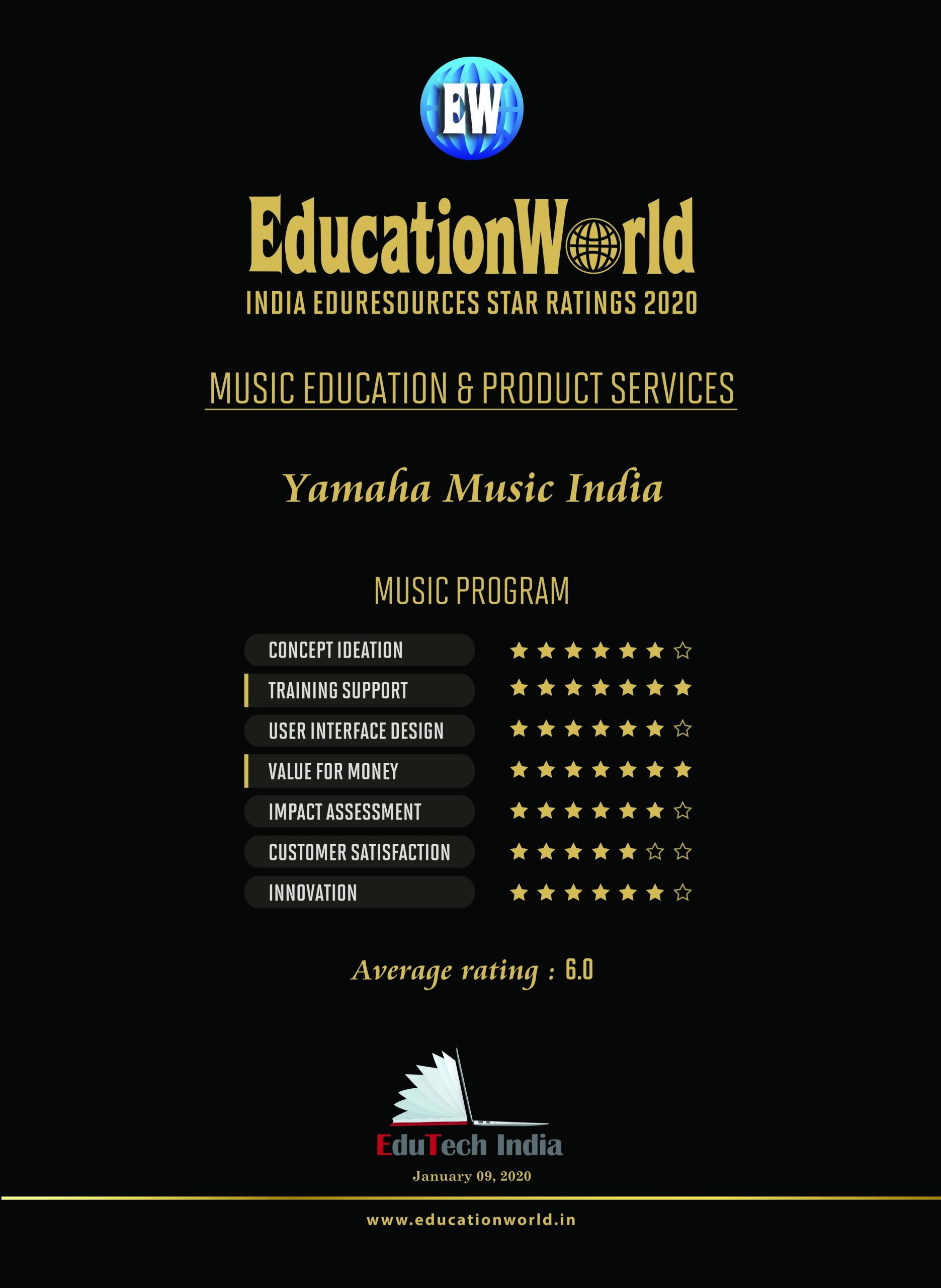 Innovation
Exposure of children to Yamaha's network of top music artists at its annual city events.
Online tutorial videos as additional learning support.
Also read: Kool 4 Skool | EWIER 2020 Series