-Baishali Mukherjee (Kolkata)
Class XII student and captain of sports at Kolkata's top-ranked The Heritage School, Neha Sannabhadti (17) is shaping into a national triathlon (swimming, cycling and running) champion. On January 8, she won the 10 km Ekal Run Marathon which drew participation of 4,000 enthusiasts, in a "fair" time of 47.56 minutes. (National record: 28 minutes).
For this promising long-distance runner, winning is becoming a habit. Last year, she won the 10 km JBG Kolkata Trail Run (43.41 minutes), Pranathon 5 km (22.35) and Apollo Sreebhumi 10 K Gold (45.14) marathons.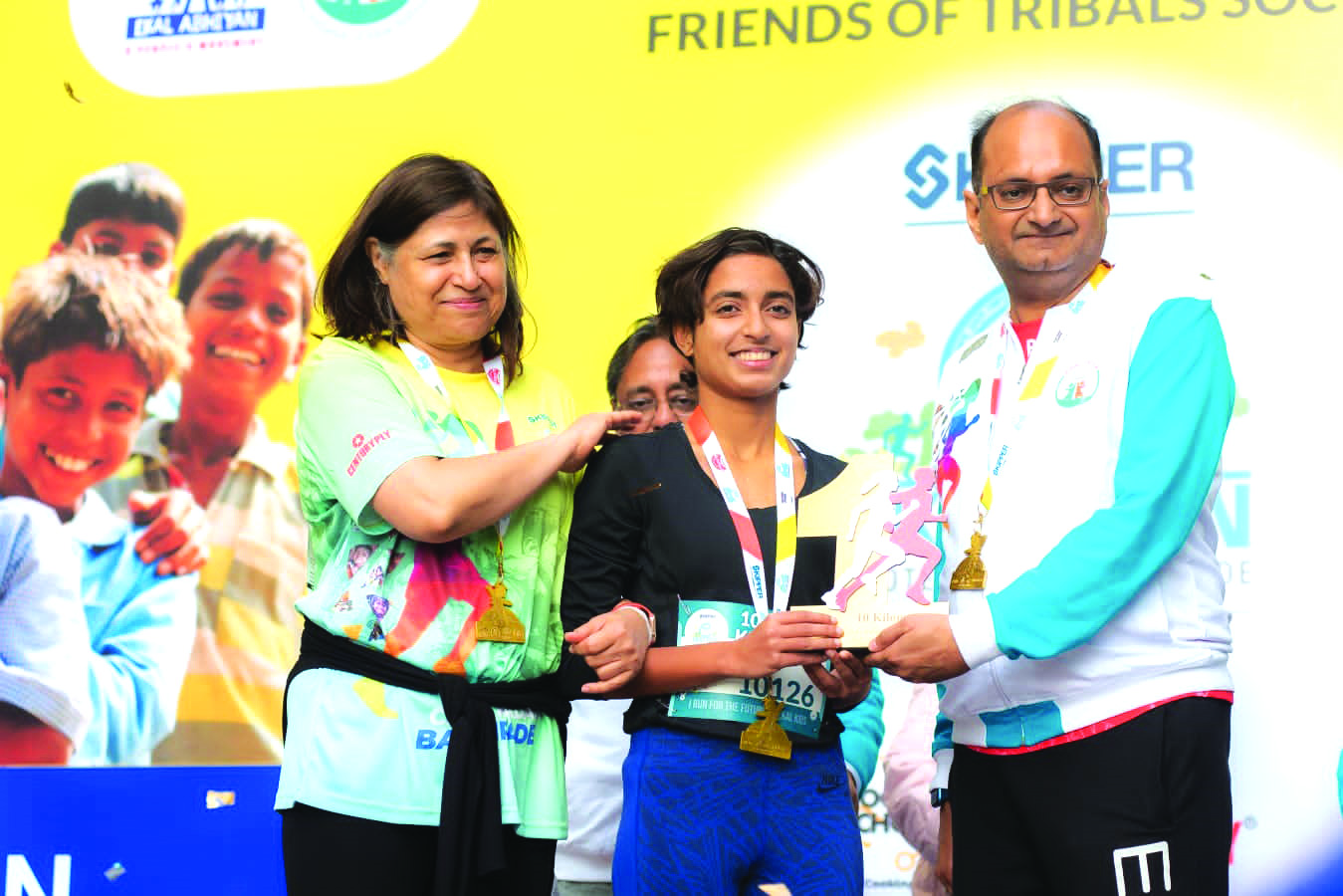 Long-distance running is not Neha's sole passion. She was introduced to swimming at age two by her father Nagaraj, a corporate executive in IFB Agro Industries, who signed her up for training at Kolkata's Indian Life Saving Society's pool in 2016. Under the guidance of SAI-trained coach Biswajit Dey Chowdhury, Neha has blossomed into a promising 400-1,500 metres swimming champion with 47 medals on her mantlepiece.
Also a cycling enthusiast, she won the 10 km static cycling competition organised by HDOR Virtual Events in 2021. Moreover, Neha is a member of the District Interact Council, a Rotary-sponsored service club that provides opportunities to participate in community service projects.
Neha attributes her impressive achievements in sports to her parents and school. "Thanks to my supportive school management, I am never barred from participating in state, district and national-level competitions. I am also truly grateful to my teachers for organising special classes for me and granting permission to write exams at my convenience. Now I believe that I am ready to compete in the Triathlon event of the National Games 2024 for which I am training intensively," she says.
Currently in the middle of writing her class XII ISC board exams, Neha is intent on joining the defence services after completing Plus Two. "Given the plethora of opportunities for women in the Indian armed forces today, I believe my physical fitness and community service record will stand me in good stead," she enthuses.
Also Read: Young Achiever: Sayani Das