Dr. Vidhukesh Vimal — Headmaster, Assam Valley School, Balipara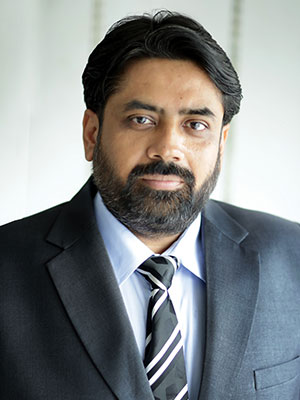 An alum of Delhi University and Jamia Millia Islamia University with certification in school management and leadership from University College, London and the Harvard Graduate School of Education, Dr. Vidhukesh Vimal served with the Doon School, Dehradun and Mayo College, Ajmer prior to his appointment as headmaster of the Assam Valley School, Balipara (AVS) last September. Routinely ranked among India's Top 5 co-ed boarding schools in the annual EWISR, AVS has an enrolment of 817 students and 104 teachers on its musters.
What is your overview of the recently released NEP 2020?
NEP 2020 should be examined from three perspectives — context, challenge and aspirations of citizens of this country. When we look back to the Yashpal Committee and NPE 1986, the prime challenge before then prime minister Rajiv Gandhi was to ensure every child attended school. Hence Operation Blackboard was launched. The prime objective of NEP 2020 is to guarantee quality education and enhance employability, hence the emphasis on vocational education.
How satisfied are you with the switch of K-12 schools to online/blended learning during the current Covid-19 crisis?
Is this a beneficial development for school education? The Covid-19 crisis has worked as a catalyst to speed up integration of technology in education. This is a good development since it has helped educators create a repository of resources and larger teaching-learning bandwidth which has helped teachers and students. Exchanges, discussions and discourses are now available to all without distinction. The new blended classroom is here to stay, benefiting us with flexibility of schedule and resources, amongst other things.
The past few months have witnessed increasing government interference in fees and online education delivery. How much damage has this caused to private schools?
Since education comes under the Directive Principles of the Constitution, the government looks upon it as a welfare scheme. The role and contribution of private schools is ignored despite their providing superior education to a large proportion of children. The contribution of private schools to nation building must be duly acknowledged.
What are the major initiatives that the Assam Valley School has recently taken to upgrade teaching-learning?
We have accorded top priority to remodify policies and implement systems that enable our teachers and students to make a smooth transition to online teaching-learning. We have also moved the school's activities programme online and successfully conducted two student examinations.
Top 3 proposals for reinventing India's K-12 education system.
Government should establish a dedicated department of education research and development with the remit to design and develop subject-specific content. Second, it must focus on bridging the digital divide by providing digital devices and Internet bandwidth to enable all children to access online learning. Third, it needs to urgently pay attention to capacity building of teachers through high-quality pre-service and in-service training programmes.
Read the full story here on 25 leaders reinventing K-12 education