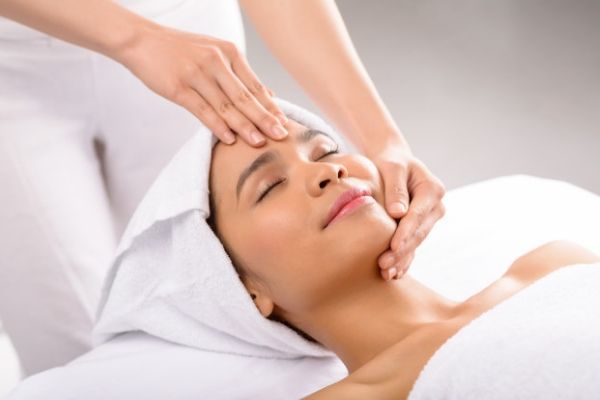 The career opportunities in the field of cosmetology is boundless as everyone wants to look good and attractive and it is the cosmetologists who can help them achieve their desire. A career in cosmetology can take to a variety of professions in the beauty industry. Cosmetology is the study of beauty treatment.It is the medical science which focuses on making people look good. Cosmetology comprises many branches which include treatments for face, hair, body, beauty therapy and overall health care.
In India, cosmetology is turning out to be a multibillion-dollar industry with scope for a huge amount of employment opportunities in beauty culture. A cosmetologist provides beauty services that include cosmetic care for hair, skin, and body. The field of cosmetology includes various occupations such as hair stylist and hairdresser, beautician, skin care specialist, aesthetician, and nail technician, among others.
Scope:
The career possibilities in the beauty industry is never-ending. The industry offers various careers for these professionals to grow and excel. It is a beneficial career option with earnings increasing with experience and reputation. Well paid jobs are offered to trained cosmetologists in high-end salons, beauty parlors and in luxurious hotels/resorts. Television and film industries always need makeup professionals. Also, they are always in demand in the world of fashion. Other options are authoring books on beauty, being an image consultant or a teacher.
Skills required:
Clients depend on the skills of their cosmetologists to make them look their best. This considerable amount of trust requires a cosmetologist to be educated, stylish and authoritative. Having the right qualities is what will make or break a career so schooling and a license are must for cosmetologists.This profession seeks for a set of skills that every cosmetologist should hold such as:
-Good consultation and communication skills.
-Creativeness
-Stamina
-Dexterity
-Understanding of the effects of different beauty products.
-Proper knowledge about Physiology of the skin, hair and nails.
-Correct knowledge of Chemistry of color and color theory
Eligibility
To make a career in the industry, you will need to attend a cosmetology school and be atleast 16 years of age. The field of cosmetology does not require any former formal qualifications. There are various diploma and other brief courses with the option of advance specialization in diverse fields like beauty therapy, makeup, hair styling, massage, nail art, facials, tattoos, aromatherapy, trichology, electrolysis, and herbal beauty care. Many women vocational and polytechnics institutes offer recognised courses in beauty care/cosmetology.
-Diploma Courses (6 month to 1 year):
-Diploma in Cosmetology
-Diploma in Makeup
-Diploma in Hair Dressing
-Diploma in Fashion Media Make up
-Certificate Courses (3 to 6 Month):
-Certificate Course in Herbal Beauty and Therapy
-Certificate course in Beauty Culture
-Certificate Course in Massage Therapy
Master Courses (1 year)
PG Diploma in Cosmetology (PGDC)
Remuneration
Cosmetology has emerged as a completely new field, flourishing at an amazing speed in recent years in India as well as in foreign counties. Subsequently, there has been a phenomenal rise in demand for skilled professionals in this field. A trained and licensed professional in cosmetology can expect a starting salary of Rs 50,000 per month with a cosmetic setup.
Top colleges/universities in India for Cosmetology:
National and Regional Vocational Training Institutes for Women (Ministry of Labour, Govt. of India) in Delhi, Noida, Allahabad, Mumbai, Kolkata, Vadodra, Hissar, Indore, Trivandrum, Tura. YWCA centers in major cities
Habib's Hair Academy, branches and franchises across the country
VLCC Institute of Beauty, Health & Management, branches across the country
Shahnaz Husain's Women's World International, branches and franchises across the country
The author is Dr. Naresh Arora, founder of Chase Aromatherapy Cosmetics and Skincare Institute