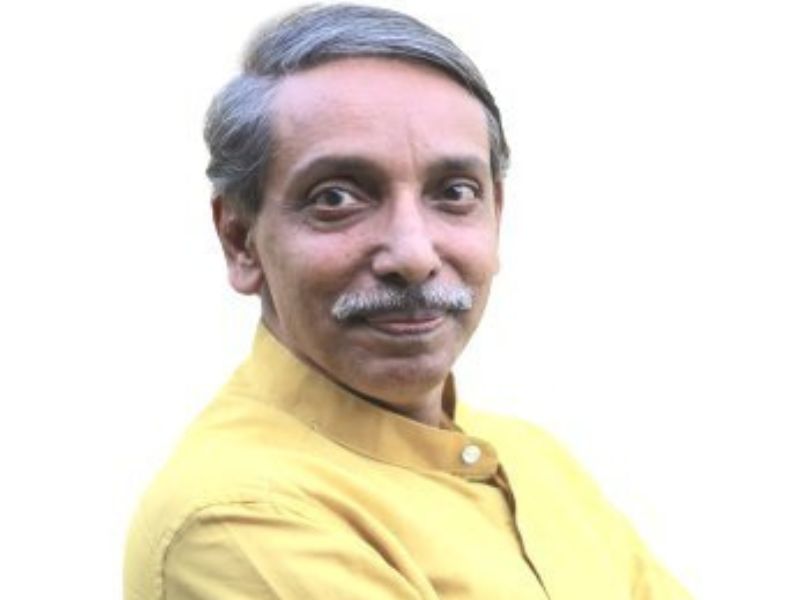 The glacial pace at which the National Education Policy (NEP) 2020, formulated after an interregnum of 34 years — during which the world entered the digital age — is being implemented has belatedly galvanised the BJP/NDA government at the Centre into ac­tion, especially in higher education.
And the man chosen by the BJP top brass to lead the roll out of NEP 2020 higher education reforms seems to be Mamidala Jagadesh Kumar, chairman of the University Grants Commission (UGC) — the apex level regulatory body for all higher education institutions.
An alum of IIT-Madras and for­mer low-profile professor of electri­cal engineering at IIT-Delhi, Jaga­desh Kumar shot into the national limelight when he was appointed vice-chancellor of Jawaharlal Nehru University (JNU) in 2016 to quell left-liberal 'anti-nationalism' and 'ur­ban naxalism' in JNU, a well-known fortress of Left ideology and politics. To all intents and purposes, Kumar has discharged that mandate suc­cessfully. JNU students — and fac­ulty — who went into hyperactivity mode protesting BJP's appointments in higher education institutions (in­cluding JNU), have been tamed. All is quiet these days in JNU. Perhaps as a reward, in February Jagadesh Kumar was promoted to chairman­ship of UGC.
Since then, Kumar has gone into over-drive introducing a spate of higher education reforms mandated by NEP 2020. Last March, to elimi­nate the stress that students experi­ence in writing multiple entrance exams of colleges and universities, he introduced CUET (Common Uni­versity Entrance Test) for 45 Central universities and affiliated colleges. Moreover, he has readied India's first digital university announced in the Union budget 2022-23 to take off this year with Delhi U as the nodal varsity and establishment of a virtual Academic Bank of Credits (ABC) to enable multiple entry/exit options for students with flexibility in choice of courses and institutions.
Other initiatives actioned by UGC are introduction of the position of 'professor of practice' – under which industry experts are invited into colleges/universities to provide practical industry-related education to students; abolition of the hitherto mandatory requirement of Ph D scholars to publish research ar­ticles in peer-reviewed publications or attend a prescribed number of academic conferences before writing their theses, and direct entry into doctorate programmes for bright students who complete a four-year undergraduate research programme. Moreover, Kumar has also liberalised rules relating to foreign universi­ties setting up campuses in India and Indian universities establishing campuses abroad.
UGC's latest initiative is introduc­tion of a new Curriculum and Credit Framework for Undergraduate Pro­grammes (CCFUP), announced on December 12. Under the CCFUP — the expression of the Academic Bank of Credits — undergrad students are allowed the option of multiple entry and exit options at the end of two and three years as outlined in NEP 2020 and draft National Higher Education Qualifications Framework (NHEQF).
As the announcement of CCFUP was expected by all stakeholders, it has come as no surprise. Now universities will have to adopt it in their respective statutory bodies for implementation from the 2023 academic year. "CCFUP is welcome especially for undergrad students of degree colleges who constitute the majority in higher education. Now, students will be able to earn degrees with single or double majors and will also have the opportunity to exit after two and three years, acquire industry/business experience and return to academia to enrich their higher education experience," says Dr. Sangita Banga, an alumnus of IIT-Delhi and IIT-Roorkee and pro-vice chancellor, Manav Rachna University, Faridabad.
Although some of the higher edu­cation reforms — especially CUET — have been criticised as being hasty, there's widespread appreciation of Kumar's activism. Paradoxically even as Kumar has activated and ener­gized UGC, NEP 2020 recommends its abolition and replacement with an apex-level Higher Education Council of India (HECI). Punters willing to bet against Prof. Kumar being ap­pointed the first chairman of HECI are unlikely to find takers.
Also Read:Delhi: Dual degrees green light