-Piyush Kumar, regional director – South Asia, IDP Education
Studying abroad is a life-enriching experience as it exposes students to a multicultural environment and empowers them with a global perspective and astuteness to operate in an intercontinental sphere. An international degree has incomparable benefits but, at the same time, requires a considerable investment of time, money, energy, and effort on the part of students as well as parents. Hence, finding the right institution becomes essential as students' personal, academic, and professional success are at stake. Here is a guide for study abroad aspirants to choose the right institution and fulfil their ambition of acquiring world-class education.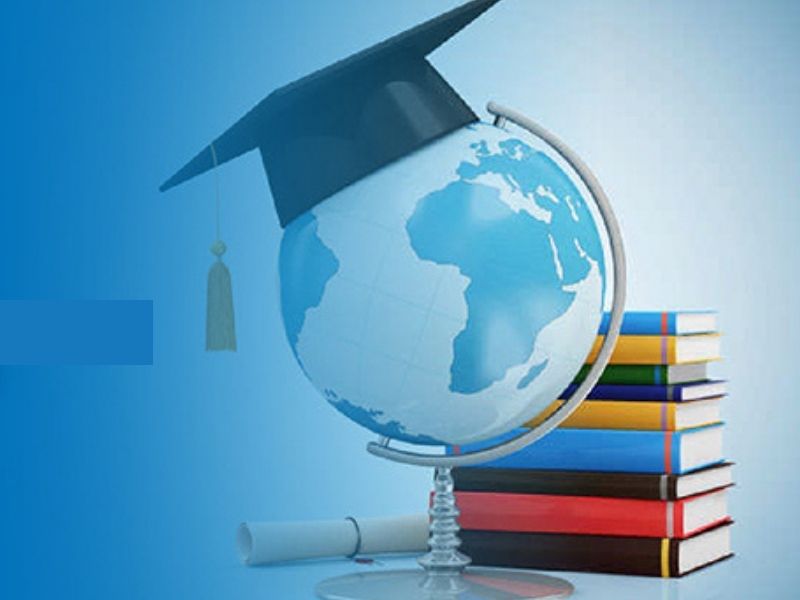 Identify the course and career prospects
Choosing the right course from an academic, personal interest, and career standpoint is imperative. Therefore, a student should thoroughly go through the curriculum as well as the training and internship opportunities offered by a particular program. Today, training and internships are mandatory to gain practical experience and prepare for the final placements. Before finalising the course, it is advisable that students must be clear about their personal interests and possess deep knowledge about trending specialisations in different fields so that students can blend the two to create a successful career path. For instance, given the rampant technological intervention in the current times, some of the most preferred study abroad courses beyond mainstream programs are Agricultural Science, Biomedical Engineering, Information Technology, Cybersecurity, Data Science, Computer Science, Food Science, Experience Curation, Aviation Technology, Mechanical Engineering, Business Management, Accounting, and Finance.
Recognition and Accreditation
Employers place a high value on degrees completed from accredited institutions. A safe place to start with is checking an institution's ranking, which in most cases is updated on the university website. But to proceed with a more neutral outlook, students can refer to a few independent world rankings for higher education institutions. These include Q.S. World University Rankings, Academic Ranking of World Universities, Times Higher Education World University Rankings, and U.S. News Best Global Universities Rankings. Along with the institution, students are also suggested to do some background research around their decided course and the associated faculty members to gain an insight into the latter's academic prowess and professional experience. Information about the faculty members and their qualifications can further strengthen students' decisions and boost their confidence in that institution or program.
Financial assistance
The investment for studying abroad majorly depends on the nature of the program, length of stay, and the lifestyle they embrace. To help students across the globe, many institutions provide scholarships, financial grants, bursaries, and loans. A student shouldn't drop the idea of studying abroad because of financial restrictions. There is a plethora of scholarships available to turn their dreams into reality. Besides country-specific and course-specific financial support, there are a few generic scholarships that all Indian students can apply for.
Chose the right country
When choosing an international destination to study, students should review a few more things beyond the institution. They should consider other factors such as climate, cost of living, culture, policies favouring migrants and international students and part-time and post-study work opportunities while zeroing in on a country. It may be a time-consuming decision, but in-depth research covering all aspects of a country helps students enjoy studying, working, and living in the country of their choice. After the pandemic, several countries have changed their visa rules, inclining towards student-friendly policies to create a safe home-away-from-home for international students.
Networking opportunities
Studying abroad is a great way to form meaningful connections, a solid professional network, and long-lasting friendships. Besides studying together, interning, training, annual events, and field trips bring many people together from different backgrounds. These help in their personal as well as professional growth. Therefore, a student should check what kind of events their institution organises. To get a better insight into a university, students can get in touch with alumni societies.
This is the right time for Indian students to take a step toward fulfilling their dream of studying abroad. As a final piece of advice, it is recommended that students should know the infrastructure and facilities of their institution too. Therefore, students should ask the administrative staff for virtual tours (in case they cannot visit the institution physically) before finalising one. And if you ever get stuck in the process or need expert advice to help you realise your dream, you can always reach out to international education experts. I wish students the very best in all their future endeavours.
Picture Courtesy: Jeduca
Also Read: How an international degree can benefit students
Resources
,
Students Resources