Furtados School of Music brings again their another exciting product Online Summer camp for children and students between 5 to 14 years of age group. The virtual summer camp will have various activities, which will help all the students to expand their creativity through various innovative activities like; Beat Boxing, Music composing, Cup rhythm, DIY Craft and many other fun activities. Due to second Wave of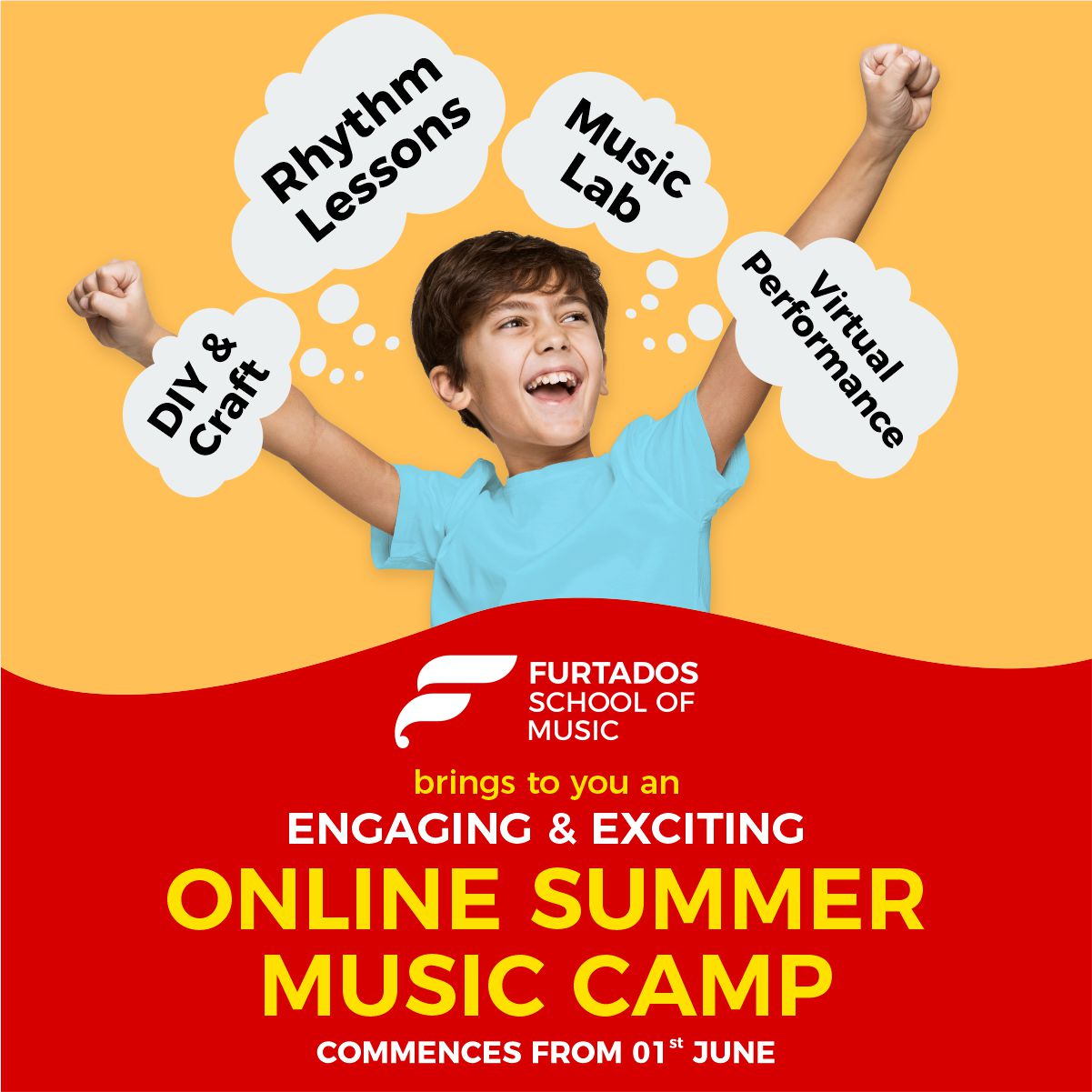 Covid-19 Most schools are closed during this time and Children are at home but unable to use their time productively. Virtual summer camp will transform your child`s boring summer into a fun one.
Class type: Virtual Summer camp
Date: Monday, April 19, 2021.
Times: 11:00pm-1:00pm and 3:00pm- 5:00pm ( Students can enroll in any one batch)
Price: Rs 1999
Website Link To enroll:

5-7 year old: http://bit.ly/bkyh57d
8-10 year old: https://bit.ly/3dSgypJ
11-14 year old: https://bit.ly/2QacM2G
Also read: Furtados School of Music | EWIER 2020 Series
Campus
,
News