Hong Kong University of Science and Technology student finds a cheap and unconventional way to brew Beer from daily bread.
-Shreyosi Chakraborty
"We were celebrating the end of our semester examination with beer at Lan Kwai Fong (central Hong Kong) and discussing about Enactus (an international non-profit organisation promoting social entrepreneurship) that required social innovation. We had enrolled ourselves and wanted to eradicate the problem of food shortage in Hong Kong. It suddenly dawned on me that beer and bread are actually made of similar components- malted barley. Beer generally contains an average of 78 per cent malted barley. By replacing all that barley with leftover bread, brewers could easily reduce their brewing costs," says the fourth-year student Anushka Purohit, who is pursuing her Majors in Electronics and Computer Engineering from Hong Kong University of Science and Technology.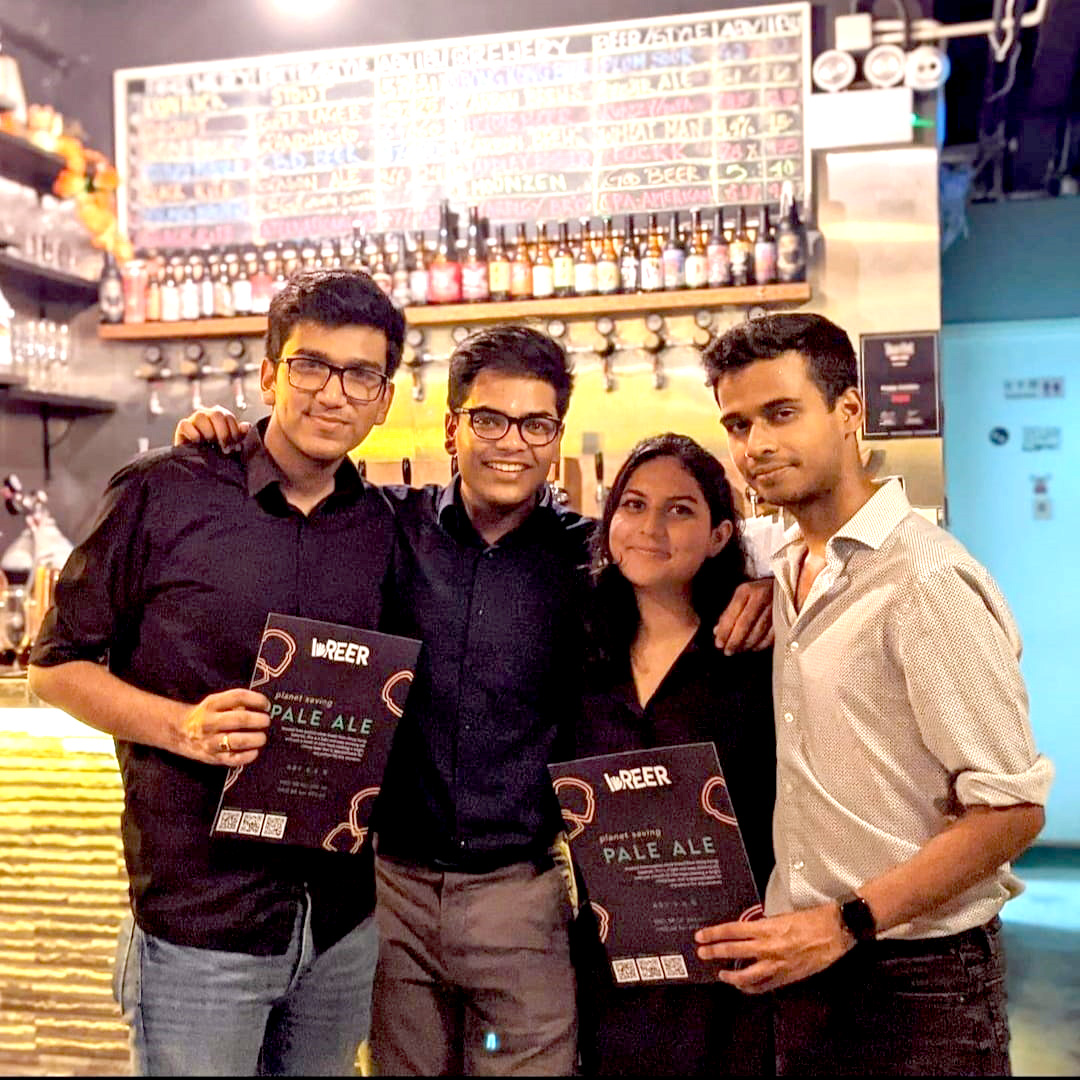 In 2019, Anushka, along with three of her fellow HKUST undergraduates, co-founded this sustainable food upcycling start-up christened Breer.
"We had noticed bakery staff dumping dozens of unused loaves of bread daily. Hong Kong alone accounts for 3,600 tonnes of food waste every day and almost 47 per cent of it is just leftover bread from bakeries and supermarkets. The requirement for donating food to organizations is very stringent here- if the bread is kept in open areas for many hours, it does not meet the requirements. Moreover, food donation organizations also have limited storage space, so they are unable to collect all the bread that goes to waste. As such, bakeries are left with the only option to throw away the unused and unsold bread," says Anushka.
The most challenging task was to convince local bakeries to donate their unused bread for this endeavour, recalls the young entrepreneur. "It was easy to find craft breweries given their abundance in Hong Kong, but they were very skeptical. It was difficult for them to believe that a group of college students would collect bread and use it to brew beer. They thought that we were just trying to get free bread! Eventually, one brewery trusted us with two kilograms of sourdough bread, which we used to turn into beer and show them. The language barrier also proved to be a major hindrance."
Presently, Anushka and her group runs this initiative while pursuing their undergraduate degrees simultaneously. "We have forged strategic collaborations with other firms to brew beer in adherence to the contract model."
The idea is not limited to bread only. Breer's mission is to turn trash into treasure, says the student. Further, plans are there to launch a pineapple-flavoured beer and brew stouts flavoured with used coffee grounds (which are also disposed off) and eventually expand to South-East Asia.
"We work with existing breweries, renting their license and machinery to develop our products, although the research, recipe and final products are all ours," smiled she.
Also Read: Basket of Joy: Youngster's startup to light up lives of basket-makers
International
,
News