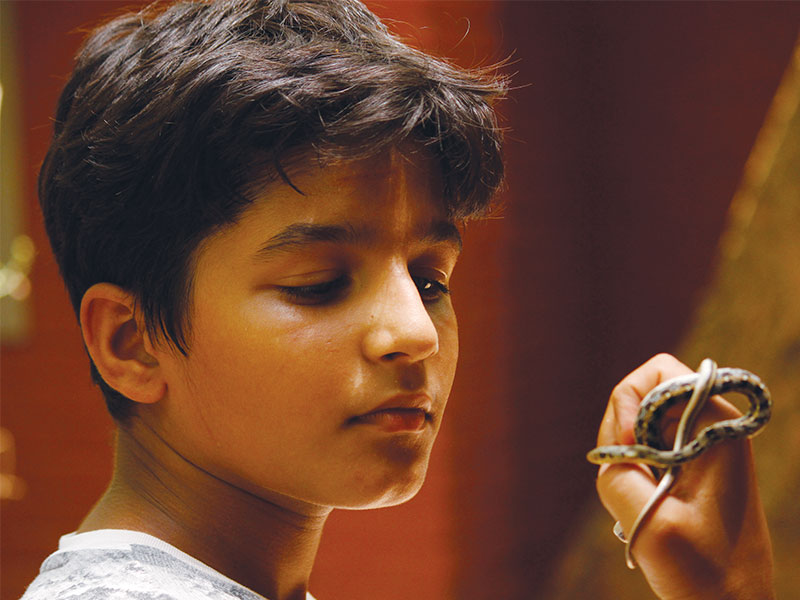 Jaisal Singh Bhati (15) aka Kanha's Mowgli — the boy-protagonist of the popular Jungle Book (1894) by Rudyard Kipling — is no ordinary teen. Raised in Madhya Pradesh's famous Kanha Tiger Reserve (formerly Kanha National Park), Jaisal has an important message for the world: Live and let live!
The only child of Tarun and Dimple Bhati, managers of the Kanha Jungle Lodge — owned by his uncle Amit Sankhala — sited on the edge of the eponymous Tiger Reserve, Jaisal is also the great-grandson of the late Kailash Sankhala, the first director of the Union government's Project Tiger initiated by then prime minister Indira Gandhi, to protect this magnificent endangered species. Home-schooled by his mother until age 10, young Jaisal spent his early childhood in close communion with the 940 sq. km forest and the 1,009 sq. km buffer zone declared a Tiger Reserve in 1973. Currently, he is a class X student of the Cambridge International (UK)-affiliated Bodhi International School, Jodhpur (BIS).
"I was barely a year old when I went on my first safari. After that, I spent my childhood exploring the jungle tracks of Kanha which was notified as a national park in 1955 and declared a Tiger Reserve 47 years ago. I made many friends among the native Baiga and Gond tribals who are skilled wood growers and hunters-gatherers," recalls Jaisal.
Jaisal's life changed drastically after moving to Jodhpur in 2015 where he lives with his grandparents. "When I was sent to BIS five years ago, I felt like a fish out of water. But in school, I was encouraged to become an ambassador of ecology preservation and wildlife protection," he says. In 2019, this teenager was featured in the Discovery channel documentary Tigerland which detailed how four generations of the Sankhala family have contributed to tiger conservation.
Presently in the middle of his class X exam, Jaisal has a clear road map for his future trajectory. "After my Plus Two, I want to qualify as a forest ranger of the Central government and carry on the legacy of my great grandfather. It is because of him that the Kanha Tiger Reserve is a live forest in which tigers still roam free," he says.
Evidently, there's hope for the royal Kanha tiger, the star attraction of the sanctuary.
Paromita Sengupta (Bangalore)