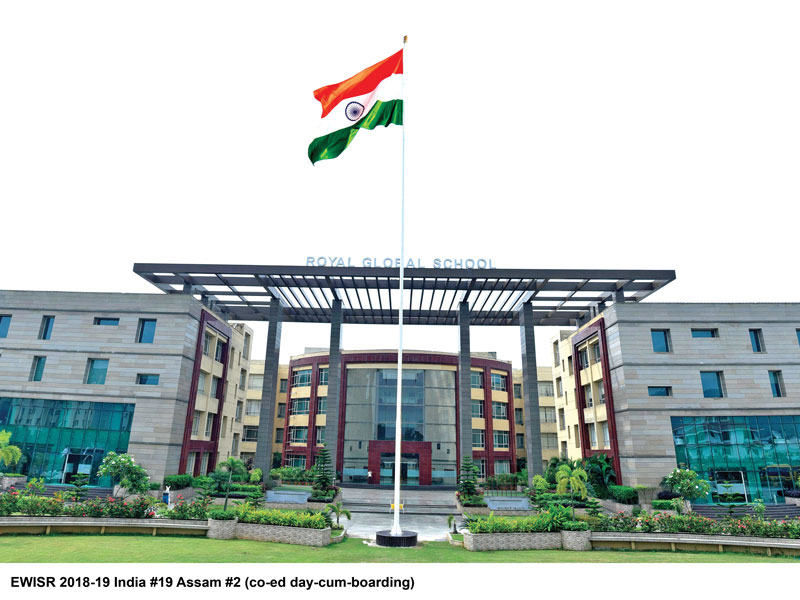 "Our goal is to empower students with well-balanced 21st century education which blends academic rigour with sports and co-curricular education in a contemporary enabling environment. We are committed to nurturing confident, honest and responsible global citizens." – A.K. Pansari, Chairman, Royal Global School Guwahati
Promoted by A.K. Pansari and A.K. Modi, co-promoters of Modi Pansari & Co — a highly-reputed Guwahati-based chartered accountancy firm — Royal Global School, Guwahati (RGS, estb.2012) was established with the objective of making globally comparable K-12 education accessible to the children of Assam and six sister states of north-east India.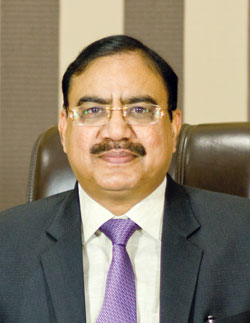 Within less than a decade, this CBSE (Delhi)-affiliated co-ed day-cum-boarding school has won public approbation for providing internationally benchmarked pedagogies supplemented with contemporary co-curricular, cultural and sports education to its 1,125 students instructed by 93 teachers. In the latest EducationWorld India School Rankings 2018-19, RGS is ranked among the Top 20 day-cum-boarding schools of India and #2 in Assam.
Sprawled over 3.82 green acres with a built-up area of 159,675 sq. ft, the aesthetically landscaped RGS campus — recipient of the Platinum Green School Award 2016 of the Indian Green Building Council — provides a modern and enabling learning environment. Academic facilities include 72 IT-enabled Smart classrooms with 24/7 Internet access, eight state-of-the-art laboratories including Mac, robotics, 3D, language, EVS, maths and sciences labs and two wi-fi enabled computer labs fitted with 170 terminals, and multistoried junior, senior libraries housing 14,103 print volumes.
Students have access to a three-storied, air-conditioned sports complex offering badminton, squash, table-tennis, taekwondo facilities, a roller skating rink, two dedicated arts spaces and a 700-seat amphi-theatre for the performing arts. The school's 110 boarders are housed in contemporary residential accommodation featuring separate well-furnished hostels for boys and girls and a 220 seats dining hall.
RGS' well-balanced curriculum has facilitated excellent student learning outcomes. In the 2019 CBSE class X and XII board exams, RGS students averaged 87 percent and 85.23 percent respectively. Moreover school pass outs are routinely welcomed into top-ranked varsities in India and abroad including the University of British Columbia (Canada), London Business School (UK), IIT-Guwahati, Symbiosis International University, Pune and St. Xavier's College, Kolkata, among others. The school's impressive alumni roll call includes Devarshi Saharia, winner of the Junior Mr Canada Natural 2019 title and Sangeeta Gupta, facilitator at Google Developers India, among others.
Further information: www.rgs.edu.in