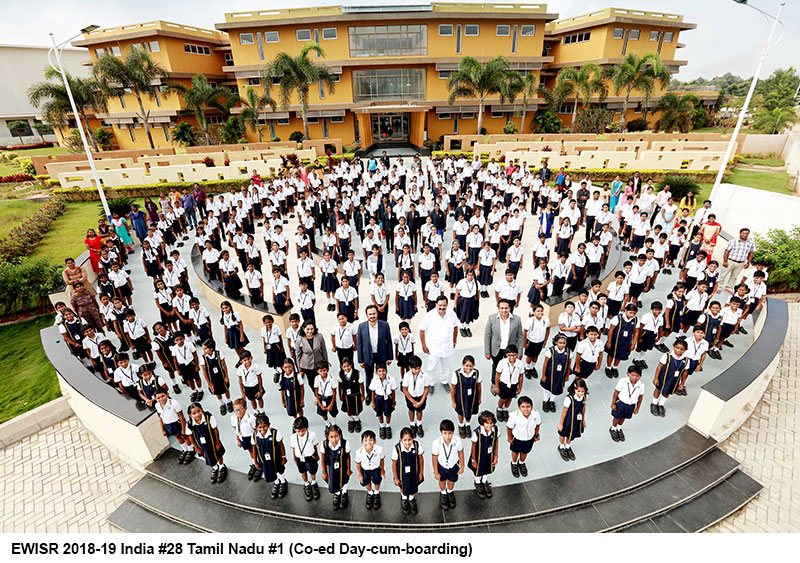 "Our objective is to nurture lifelong learners by focusing on students' spiritual, intellectual, physical, emotional and mental development. We also provide leadership opportunities for students, preparing them to excel in multi-cultural environments."- Vinod Gandhi, Managing director, The Geekay World School
Sited on a picturesque 16-acre campus in Ranipet, a leather and textiles hub of Tamil Nadu (pop.67 million), a 20 km drive from Vellore and 100 km from Chennai, The GeeKay World School (TGWS, estb. 2010) is a new-age K-12 day-cum-boarding school providing its 680 students the curriculums of the Cambridge Assessment International Education, UK and Central Board of Secondary Education, Delhi. The sole Cambridge International-affiliated school in Ranipet, TGWS has been ranked Tamil Nadu's #1 co-ed day-cum-boarding school for four consecutive years (2015-18) in the annual EducationWorld India School Rankings.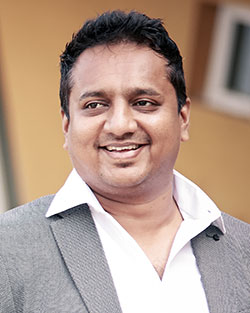 Promoted less than a decade ago by the Geekay Educational Trust estalished by the Gandhi family which owns and manages the Geekay Group of companies (leather, hospitality, mining etc), TGWS provides globally inspired state-of-the-art infrastructure and experiential pedagogies to its students. The school's deeply researched curriculum — The Geekay Integrated Primary Programme and Integrated Middle School Programme — encourages inquiry-based teaching-learning and has integrated sports, visual and performing arts education into the school's culture. Its enviable teacher-student ratio of 1:10 enables delivery of personalised learning.
Under 24/7 CCTV surveillance, TGWS' sprawling 16-acre green campus with a built-up area of 204,348 sq. ft hosts contemporary infrastructure for academics, sports and co-curricular education to enable the holistic development of children. Academic facilities include 42 ICT-enabled air-conditioned classrooms, hi-tech science and IT laboratories and an air-conditioned library which houses 11,200 volumes and 3,500 teachers' resources with wi-fi access, and a professional career guidance and counseling centre. Among its world-class sports facilities are a synthetic turf athletics track, swimming pool-cum-water theme park, a roller skating rink and a theme-based children's play area. The school's boarders are housed in well-designed residential dormitories.
Over the past decade, the commitment of the school's top management led by the Managing Director Vinod Gandhi "to foster excellence and internationalism in all aspects of education" has won TGWS national and international accolades, the most recent being the International Accreditation of GREE (Global Research for Excellence in Education), Singapore 2018-19.
TGWS students have achieved 100 percent results in the school-leaving exams of CBSE and Cambridge International board exams and have been welcomed into reputed universities including the Lyceum-Northwestern University, Philippines; Nanyang Technological University, Singapore; Aberdeen University, UK; Vellore Institute of Technology; SRM University, Chennai and Jain University, Bangalore.

Further information: www.gked.in