-Autar Nehru (Delhi)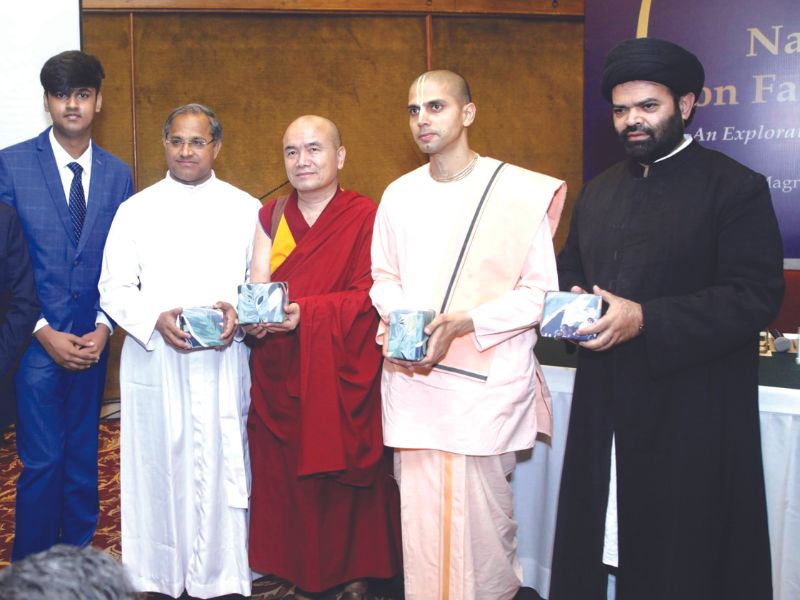 With incidents of religious, caste and communal violence rising countrywide, protest voices of the post-millennial generation are becoming louder. A case in point is Gurugram-based Riaan Kumar (18) who is determined "to promote inter-faith communal harmony through enlightenment and public policy."
A class XII arts student of the high-ranked The Shri Ram School, Aravalli, Riaan began his crusade against rising communal discord at age 14. Four years later, he founded Bodhi Trail, a digital social outreach programme with a national footprint.
"To spread the message of communal harmony, Bodhi Trail organised a national conference on the International Day of Conscience (April 5). We brought five prominent religious leaders including Ven Geshe Dorji Damdul, Dr. Kalbe Rushaid Rizvi, Rev. Dr. Roby Kannanchira and Vishnu Bhakta Dasa on our platform to discuss ways and means to promote social harmony. By congregating leaders of various creeds together to exchange ideas about social service and activism, Bodhi Trail hopes to highlight the most significant aspect of spirituality — acceptance and community service," says Riaan.
Converted to Buddhist spiritualism and philosophy after the sudden passing of his much loved grandfather (Air Vice Marshal (Retd.) Arun Kumar Tiwary) when he was ten years old, Riaan subsequently signed up for a course on Buddhism at the Harvard School of Divinity, visited Bodh Gaya and completed reading the Tipitaka scriptures, Agatha and Lotus sutras. From his understanding of Buddhist philosophy and pacificism, Buddha Trail was promoted in 2018 and renamed Bodhi Trail in 2020.
The elder son of Ratnesh Kumar Jha, CEO-India and South Asia, Burlington English, and mother Anjali Tiwary, an entrepreneur, this social activist intends to sign up for an undergraduate degree programme in public policy and enlightenment.
God speed!
Also read: Nurturing kind compassionate children