Reshma Ravishanker
The Draft National Curriculum Framework for School Education (NCFSE) 2023 was released by the Union education ministry on April 7 for public feedback. The Draft NCFSE, prepared by a National Steering Committee headed by former ISRO chairman K Kasturirangan, proposes wide ranging reforms in K-12 curriculum, subjects content and choice, pedagogy, and assessment.
In the first of a series in which EducationWorld will decode the voluminous 628-page NCF for School Education, we focus on board exams and curricular subjects for secondary students.
Board exams
The Draft NCFSE says that the current board exams defy the purpose of testing a student's learning and rather assess only her rote learning ability. Several changes have been proposed to allow students to choose between exams while also focusing on continuous assessment.
For instance,in classes 11 and 12 Modular Board Examinations will be offered as opposed to a single examination at the end of the year. The final certification will be based on the cumulative result of each of the examinations.
For class 10 and 12 students, the final scores will be based on their performance in cumulative exams they have taken previously. Meanwhile, Grades 9 and 10 will follow an annual structure. Students must clear eight Board examinations at the end of Grade 10 – these assess each of the two Essential Courses in each Curricular Area learnt during Grades 9 and 10.
Curricular subjects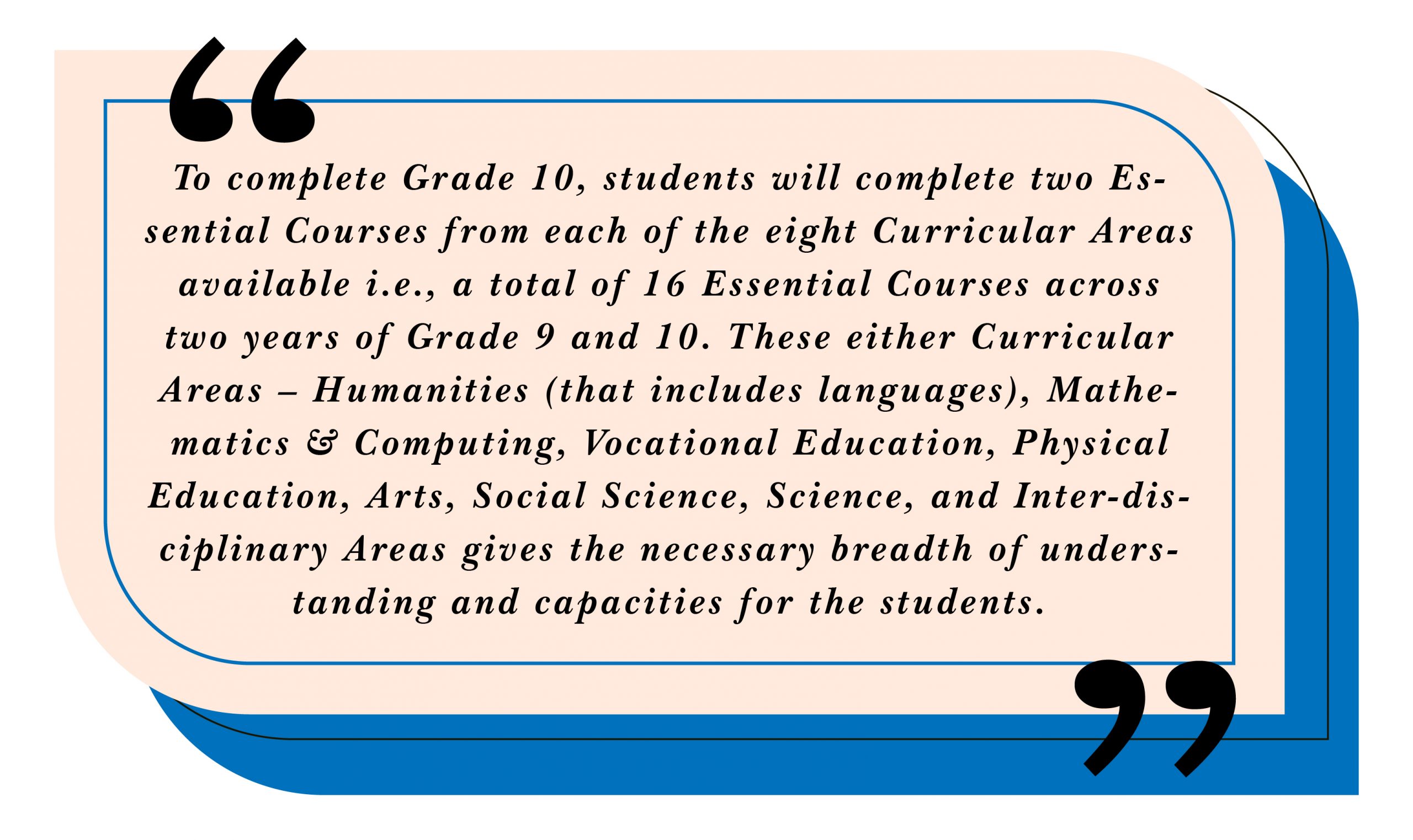 At the secondary stage (for classes 9-12), NCF proposes a multidisciplinary approach. Students will be offered Essential courses (ones which are mandatory for all), choice-based courses (from which selections can be made) and vocational education, arts and sports (which will be integrated into the curriculum).
Students will study broad curricular areas in grades 9 and 10, which will give them exposure to subjects (such as science, social sciences and humanities). In grades 11 and 12, students pick specific disciplines within the curricular area (for instance, a language within humanities).
To complete Grade 10, students will complete two Essential Courses from each of the eight Curricular Areas i.e., a total of 16 Essential Courses across two years of Grade 9 and 10. These Curricular Areas are – Humanities (that includes languages), Mathematics and Computing, Vocational Education, Physical Education, Arts, Social Science, Science, and Inter-disciplinary Areas.
Make your own course
At grades 11 and 12, students can design their own course with a choice of subjects. There are eight curricular areas with several disciplines to opt from. For instance, a student can select Science as a curricular area and Biology as a discipline within that. The second and third curricular areas could be arts and sports. The fourth set of course could be from an area afresh or from the curricular area that has already been selected.
Grades 11 and 12 would be divided into semesters and in each semester, a student studies one choice-based course. Students must complete 16 choice-based courses to complete Grade 12.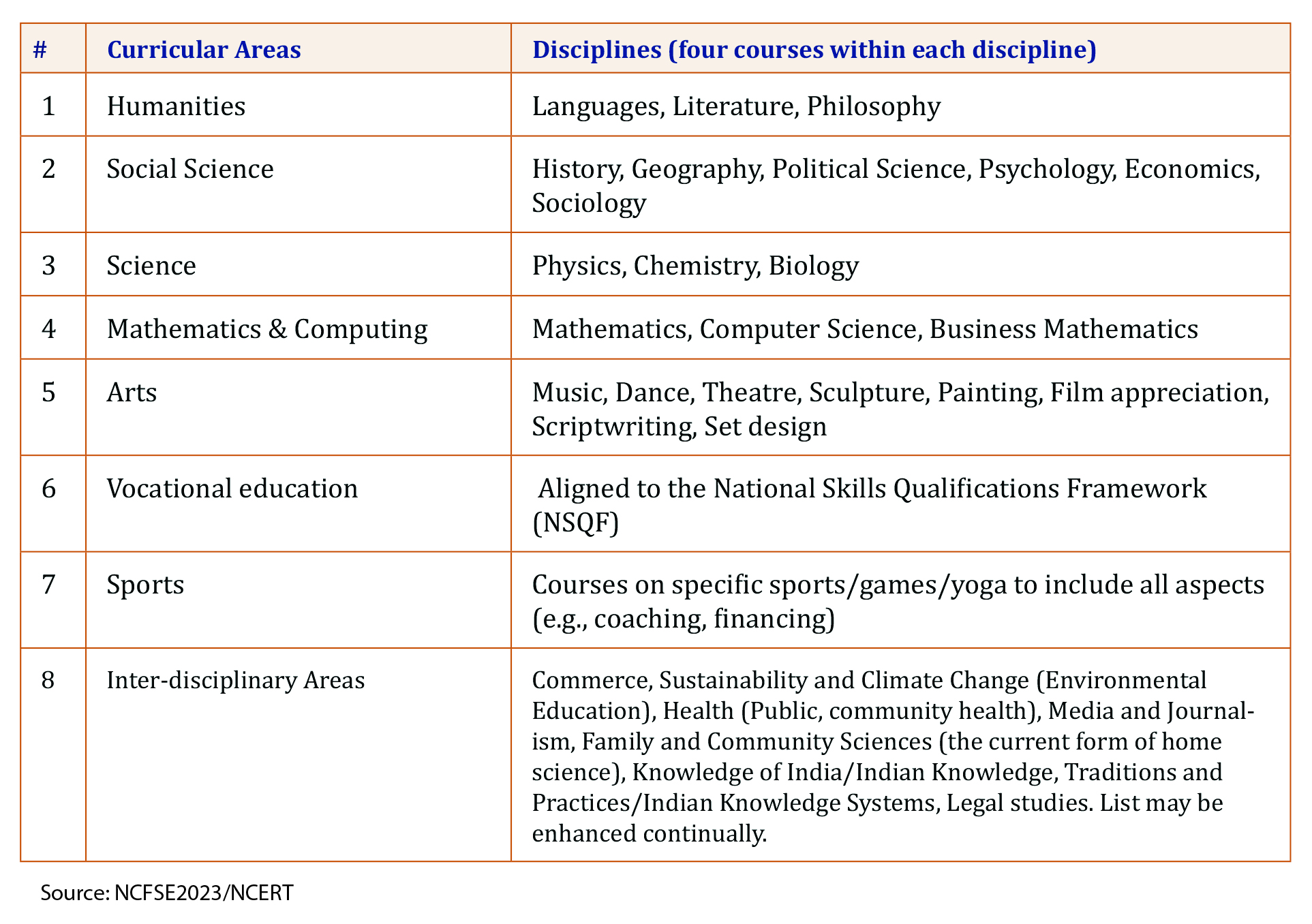 National
,
News