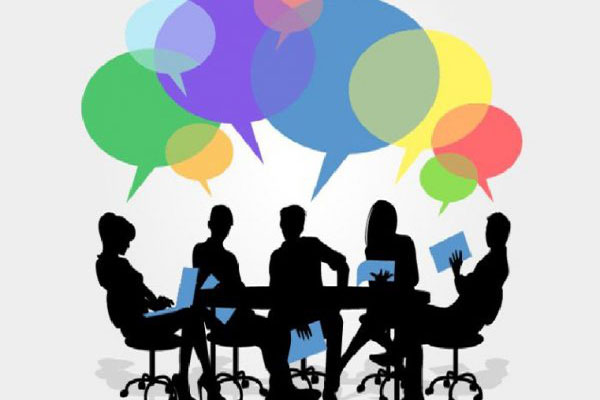 With the admission season coming into full swing, there is only one thing on every management aspirant's mind – how to get past the group discussion? It might seem like a herculean task at first especially for the reticent ones, but if you follow these five simple techniques, you can certainly make the right impression:
1. Read on: The best way to prepare yourself is to read as much about as many things as you can, for you never know how, when and where the information might come in handy. You need not mug up everything, but just being in-the-know can help develop your ideas on the spot. Our brains have a unique way of assimilating new information and popping up ideas when the context demands. So make a schedule and read on.
2. Dress up: We may be well past the stage of calling the first impressions the last impressions but we certainly cannot deny its valence. There is definitely something to say about walking into a room with a mien that exudes confidence, character, and charisma. Of course, that alone will not do the trick but it may give you an added benefit, a certain je ne sais quoi. Go for a clean, prim, well-groomed, subtle, and sophisticated look. Dont overdo it.
3. Think fast: This is where most people stumble for often, the time they get to collect their thoughts is squandered on inconsequential things making their contribution to the discussion weak and repetitive at best, and redundant at worst. Your job, in the 3 to 5 minutes before the start of the discussion, is to rack your brains and identify the most critical components that shall be the pillars of the discussion. Zoom-in and zoom-out to get to the nuts and bolts and birds eye perspective; be the brains of the group. Examples, analogies, statistics can be thought of on-the-spot but its the unique propositions, new angles, and divergent thoughts that clinch the deal. So write less, think more.
4. Talk smart: Well begun, they say, is half done. Be the one to initiate the discussion but dont bare all your aces; keep some up your sleeve and use them strategically when the discussion is on a lull. This way you can steer the discussion in the direction you want. Speak intermittently throughout the discussion, dont lump all ideas in one discourse. Be assertive not aggressive with your ideas when you concur and especially courteous if you differ. Listen carefully to others and think on your feet – adapt, adjust, assert. Be lucid and logical in your ideas and compelling and confident in your speech.
5. Display character: It is only too easy to be forgotten in a crowd of young, intelligent individuals. The ones who leave a lasting impression have either got it spot-on or have gone horribly wrong. Be remembered for the right reasons – show intelligence and spunk but not rigidity of mind; be articulate and assertive but dont display aggression; show compassion and courtesy but not meekness of mind and above all let the true strength of your character be reflected through deep-seated knowledge adorned in humility.
The author is Dr. Medha Bakhshi, Thakur Institute of Management Studies & Research.