Suddenly gender segregated schools have fallen out of fashion. Co-ed boarding schools have become cooler and more stylish, not least because they implicitly teach boys good drawing room manners and gender egalitarianism. Here are India's top-ranked co-ed boarding schools 2020-21.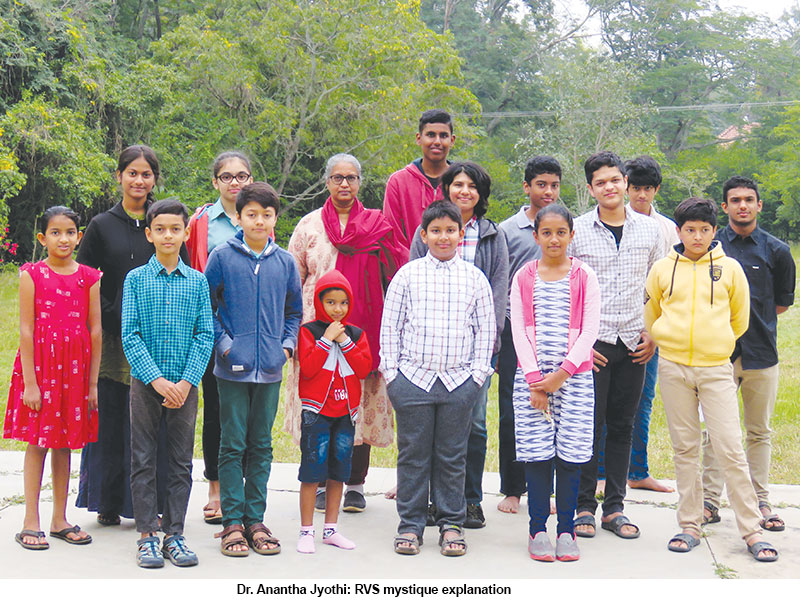 Once upon a time gender-segregated boarding schools — especially boys boarding schools such as St. Paul's, Darjeeling, Bishop Cotton, Shimla, The Doon School, Dehradun, fashioned in the style of Eton College, whose sports education inspired Arthur Wellesley, aka the Duke of Wellington, to win the Battle of Waterloo (1815) — generated shock and awe as the high-end glamour schools of India. No more. In recent years, especially since the dawn of the new millennium, gender segregated schools have fallen out of fashion and have the flavour of schools for progeny of socially backward households that don't practice gender equality at home and believe in arranged marriages.
Suddenly co-ed schools — particularly co-ed boarding schools — are cooler and more stylish, not least because they implicitly teach boys good drawing room manners and gender egalitarianism. Simultaneously, they inculcate the spirit of gender parity and greater self-confidence in girl children from young age. Certainly your editor believes that a decade spent in an all-boys school set his social advancement and development of pleasing social skills by an equal number of years. Self-evidently, being a sports and games hero of girls is far more fulfilling than impressing yoboes.
Be that as it may, there is a certain predictability about the co-ed boarding schools league table of the annual EducationWorld India School Rankings (EWISR) since they were introduced to the public in 2007.
Ab initio the Chittoor (Andhra Pradesh)-based Rishi Valley School (RVS, estb.1926) promoted by philosopher-seer Jiddu Krishnamurti (1895-1986), also an extraordinary indigenous educationist whose teaching-learning precepts and practices centre around experiential learning and environment sustainability were far ahead of his time, has routinely been ranked India's #1 co-ed boarding school. Built on a 350-acre campus that was neglected scrubland almost a century ago, this 94-year-old school which has been transformed into a pollution-free green oasis entirely through learning-by-doing pedagogies, has captured the imagination of the country's sentient middle class.
According to Dr. Anantha Jyothi, an English and linguistics alumna of IIT-Madras with several years of experience teaching English to the English in the UK who signed up as a teacher at RVS in 1996 and was appointed principal in 2018, the secret of RVS' success is its culture of experiential education and the freedom and enablement given to students to pursue their co-curricular interests. "What the school gives to students is experiential, hands-on education which they are encouraged to apply in their chosen vocations and professions for the benefit of society. The RVS legacy continues when our students leave school and go into higher education and society," says Dr. Jyothi.
Jyothi believes the good reputation that RVS has established is also attributable to the community outreach programmes the school has ideated and implemented over the past nine decades. "Not much is written about RVS' outreach projects such as nature and water conservation, rural education and health programmes. More than five decades of water harvesting has resulted in the construction of seven percolation tanks at the edge of the campus and on hillsides. A once barren hillside adjacent to the school is now part scrubland and part forest. For the local village community, the regenerated hillside means fodder for its animal population and fuel wood and this space is a kind of insurance against long periods of drought. Moreover, the school has an active Rishi Valley Institute of Bird Studies & Natural History founded in 1991, and its home studies course in ornithology attracts students from across India. The school also hosts a Rural Education Centre which has a unique structure of elementary education that consists of a network of satellite schools where community-based curriculums are taught by village youth trained in multi-grade multi-level methodology," says Dr. Jyothi explaining the RVS mystique which has evidently captured the imagination of the educated middle class countrywide.
The second place at the high table of the EWISR 2020-21 national league of co-ed boarding schools is shared by the consistently high-ranked Chinmaya International Residential School, Coimbatore (estb.1996), inspired by the also widely revered indigenous seer-educationist Swami Chinmayananda (1916-1993) and the vintage Raj-era The Lawrence School, Sanawar (LSS, estb.1847). Evidently Himmat Dhillon, the taciturn principal of LSS, is neither surprised nor excited about this pioneer co-ed boarding school being promoted to #2 (cf. #3 in 2019-20) this year.
"We are pleased to note that our educational, pastoral and infrastructural facilities and offerings and the success of our students in academics as well as extra-curricular education has been recognised by your informed sample respondents. This has been a difficult year for this school and our major achievement is a proactive response to the Covid-19 pandemic which forced closure of the school just before the summer holiday. On April 6, we launched our online remote learning initiative titled the Facilitated Virtual Learning Programme (FVLP) based on cutting-edge digital technology. FVLP recommenced after the summer vacation on July 8. The first-ever online classes programme of LSS has proved a great success with 94 percent positive response from our parents community. For this, our teachers deserve great credit for going above and beyond. Therefore, I am especially pleased by our high score under the parameter of teacher competence," says Dhillon, former student of LSS and English literature and education postgrad of Delhi and Maharishi Dayanand Sagar universities, who acquired a wealth of teaching and admin experience in the Doon School, Dehradun, as principal of the Gandhi School, Jakarta (Indonesia) and principal and CEO of the Dubai-based Varkey Group's pioneer Our Own English High School, Fujairah City, prior to his appointment as principal of LSS in March on the eve of the national pandemic lockdown.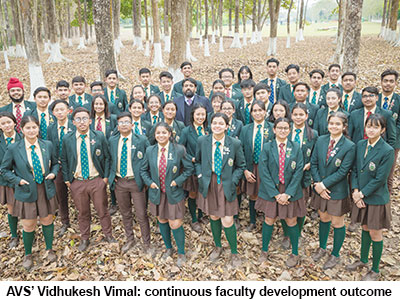 A similar sense of satisfaction for being awarded higher rank in these challenging pandemic times, and for a smooth switch to online teaching-learning is also discernible in the reaction of Dr. Vidukesh Vimal, the youthful principal of the superbly equipped Assam Valley School, Balipara (AVS, estb. 1995), located on a 270-acre green campus carved out of a scenic tea estate. "News of our promotion to the #3 position in the league table of India's best co-ed boarding schools and #1 in North-East India has cheered spirits in our silver jubilee year, which because of Covid-19 has been very difficult. However, thanks to the collaborative effort of our teachers, students, parents and the administrative staff, and despite the geographic seclusion of AVS, we have made a fast transition to the virtual mode and ensured that we keep abreast with the best global practices to enable our students to learn, share and collaborate. In AVS, we value our teachers very highly and are committed to their welfare and continuous professional development. In 2019-20, AVS was awarded a score of 170 out of 200 under the parameter of teacher competence. This year we have been awarded 179 under this key parameter. This is proof that our faculty is continuously improving and dispensing all-round education to our students," says Vimal an alumnus of Delhi and Jamia Milia universities who acquired valuable teaching and administrative experience in the top-ranked Doon School and Mayo College, Ajmer prior to his appointment as headmaster of AVS in September 2019.
With RVS, LSS and AVS ranked the top three co-ed boarding schools of the country this year, the Top 5 is completed by Pinegrove School, Dharampur (Himachal Pradesh) promoted to #4 (5) and Jain International, Bangalore #5 (2) which has ceded rank this year.
Beyond the Top 5, the remaining places of the Top 10 table have been awarded to Sahyadri School, Pune, at #6 (7); Miles Bronson Residential, Guwahati jointly ranked #7 with SelaQui International, Dehradun (8); the Lawrence School, Lovedale, Ooty jointly ranked #8 with Isha Home, Coimbatore (5); Sherwood College, Nainital #9 (6) and Punjab Public School, Nabha and Wynberg Allen, Mussoorie jointly ranked #10 (9) and (13).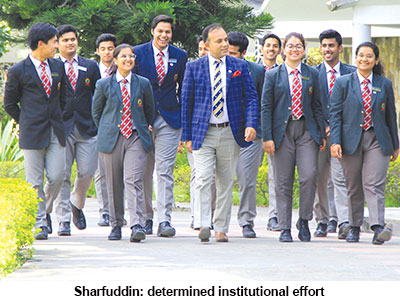 "I am truly delighted that SelaQui International is ranked among India's Top 10 and especially #1 in the education hub of Uttarakhand. This is the outcome of the sustained effort invested by my colleagues who despite many personal and professional challenges, have stepped up to support our students and parents during the current pandemic. They have reinvented themselves and in the process, the entire pedagogical process. SIS' steady growth, excellent board results and higher ranking this year are attributable solely to their determined efforts. I must also thank our chairman, Mr. Om Pathak and board members for their continuous support," says Rashid Sharfuddin, an alumnus of St. Stephen's College, Delhi and the University of Bath (UK) who began his teaching career at age 21 and garnered rich experience as a teacher in several top-ranked boarding schools including Lawrence School, Lovedale, Assam Valley School, Balipara and The Doon School, Dehradun before being appointed headmaster of the new genre superbly equipped SIS (estb. 2014). Currently, this globally benchmarked co-ed boarding school has 302 students and 45 teachers on its muster rolls.
Beyond the Top 10, several co-ed boarding schools have risen in public esteem and are likely to rise high in the EWISR league tables of the future. Among them: St. Thomas Residential School, Thiruvnanthapuram at #13 (17) and #1 in Kerala (pop.32 million); Anubhuti School, Jalgaon #15 (18) and #3 in Maharashtra (pop. 115 million); St. Michael's, Siliguri #19 (23); Aryan School, Dehradun #27 (34); De Paul International, Mysore/Mysuru #28 (33); the previously unranked Velammal Residential School, #29; Kaziranga English Academy, Guwahati #33 (36).
Moreover, several previously unranked, presumably newly promoted primary-secondaries — Vidyamangal Residential, Surat; Birla International, Ajmer; Eklavya Model Residential School, Navsari (Gujarat); Slopeland Pubi, Khongjom; Seth M.R. Jaipuria, Babatpur Campus (UP); Anand Niketan Eklayvya Model, Valsad — have made their debut in EWISR 2020-21. This is encouraging testimony that despite official discouragement and increasing unwarranted interference of state governments with the operations and administration of private schools, determined edupreneurs are risking time, money and other resources and stepping forward to meet the rising demand for co-ed boarding schools far from madding crowds, for their children.
Although carping Left academics — driven more by old-fashioned envy of successful risk-taking entrepreneurs than real ideological compulsions —are likely to deplore the multiplication of 'elite' co-ed boarding schools, there's no gainsaying that they serve the national interest.
A last word. Although given the vast size and diversity of India, some excellent co-ed boarding schools are modestly ranked in the national league table, it's pertinent to note they are often top-ranked in their states which in terms of size and population are equal to most European countries.
For instance the Rajghat Besant School, Varanasi ranked #13 nationally is the #1 co-ed boarding school of the heartland state of Uttar Pradesh (pop. 215 million); the Sagar School, Alwar #15 is top-ranked in Rajasthan (pop.68 million) and the low-profile Himali Boarding School, Kurseong (estb.1978) is #1 in West Bengal (pop. 91 million). In these anxious pandemic times, when anxious parents are disinclined to send their children too far from home, the state rankings of boarding schools have acquired greater importance.
Also read:
Top-ranked government boarding schools 2020-21