An ancient city with history that dates back to 500 BC, Hyderabad is the admin capital of India's newest state Telangana (estb.2014) and the de jure capital of Andhra Pradesh. The bustling city of nawabs and pearls (pop.10.9 million) is the fourth most populous city in India and rivals Bangalore as an epicentre of the information technology (IT), biotech and pharma industries.
With IT behemoths such as Microsoft, Google, Amazon, Deloitte and Accenture having established large operations in Hyderabad, Telangana's IT and ITES sector earned an export revenue of US$ 28.50 billion (Rs.1,83,569 crore) in 2021-22. Hyderabad also accounts for approximately 20 percent of India's exports of pharmaceutical drugs and formulations and is a major producer of rice, maize and cotton.
Over the past two decades, the early years and K-12 education landscape of Hyderabad has witnessed a rapid transformation with a new generation of entrepreneurs investing generously in the sector to cater to the city's burgeoning middle class. The IT/ITES boom has also led to increasing affluence and surge in demand for international schools in Hyderabad.
CBSE Schools
CHIREC International School, Hyderabad is a co-educational English medium International Day School offers Central Board of Secondary Education (CBSE) New Delhi, International Baccalaureate (IB) and Cambridge Assessment International Examinat… more
---
Glendale Academy, Bandlaguda Jagir
Glendale Academy, Hyderabad is a co-educational day school affiliated with the Central Board of Secondary Education (CBSE). The school is also affiliated with the Cambridge Assessment International Examinations (CAI… more
---
Vidyaranya High School, Hyderabad is a co-educational day school affiliated with the Council for the Indian Secondary Certificate Education (CISCE), New Delhi offering K-10 education. Vidyaranya High School finds its place among the top 10 … more
---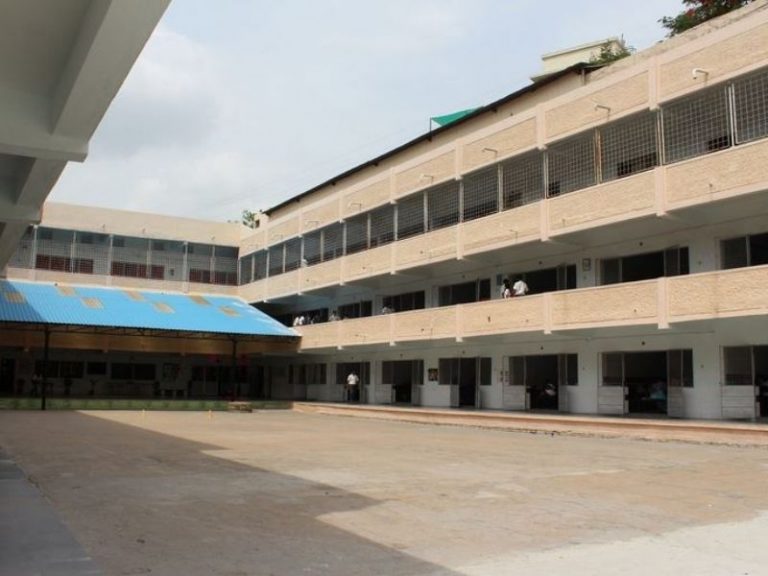 Gitanjali School, Hyderabad is a co-ed day school affiliated with the Council for the Indian School Certificate Examinations (CISCE). Gitanjali Primary School was founded in April 1985 and is located at Begumpet in Hyderabad. The campus has 12000 sq. yds. open space…more
---
Suchitra Academy, Qutubullapur Mandal
Promoted in June 2011 by Praveen Raju – a nationally renowned educationist and vice-chairman of the Suchitra Group who previously helmed the Indus International School, Hyderabad and the the Indus Early Learning Centre, Jubilee Hills (Hydera… more
---
Silver Oaks International School Bachupally
Founded in April 2002, Silver Oaks – The School of Hyderabad is an English medium co-educational school affiliated with the Central Board of Secondary Education (CBSE), New Delhi and the International Baccalaureate Organisation (IBO) Geneva…. more
---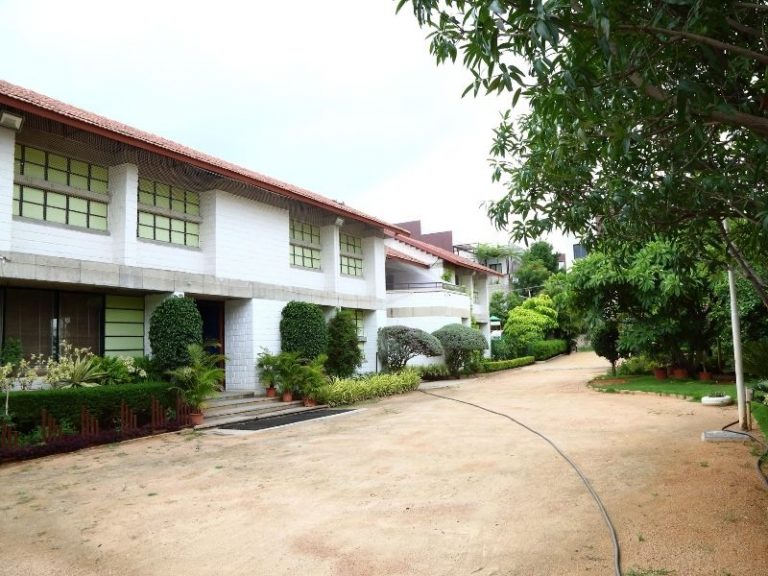 Future Kids School (FKS), Hyderabad is a coeducational day school affiliated with the Council for the Indian School Certificate Examinations (CISCE), New Delhi. The school was started by Shailaja Rao in 1997 with 20 students, one teacher and five … more
---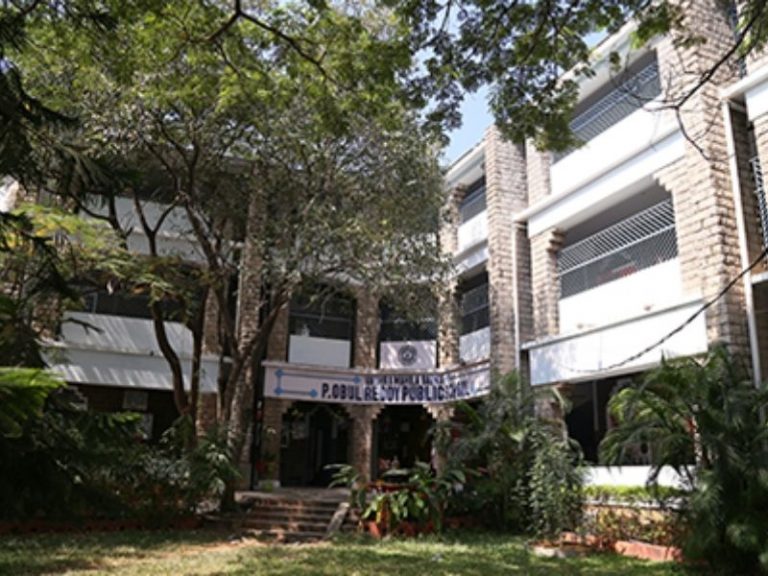 P Obul Reddy Public School, Hyderabad is a coeducational day school affiliated with the Central Board of Secondary Education (CBSE), New Delhi, and offers classes from nursery to class XII. P Obul Reddy Public School, Hyderabad, was promoted… more
---
Jubilee Hills Public School (JHPS), Hyderabad is a co-educational day school, affiliated with the Central Board of Secondary Education (CBSE), New Delhi. Promoted in 1986 by the Jubilee Hills Education Society, the school made a humble start with … more
---
Johnson Grammar School, Habsiguda
Johnson Grammar School, Hyderabad, is co-educational, day school. It was established in 1979 by the late S.R.N Mudiraj, and offers pre-primary to class XII education. The school is affiliated to the Council for the Indian School Certificate Examin… more
---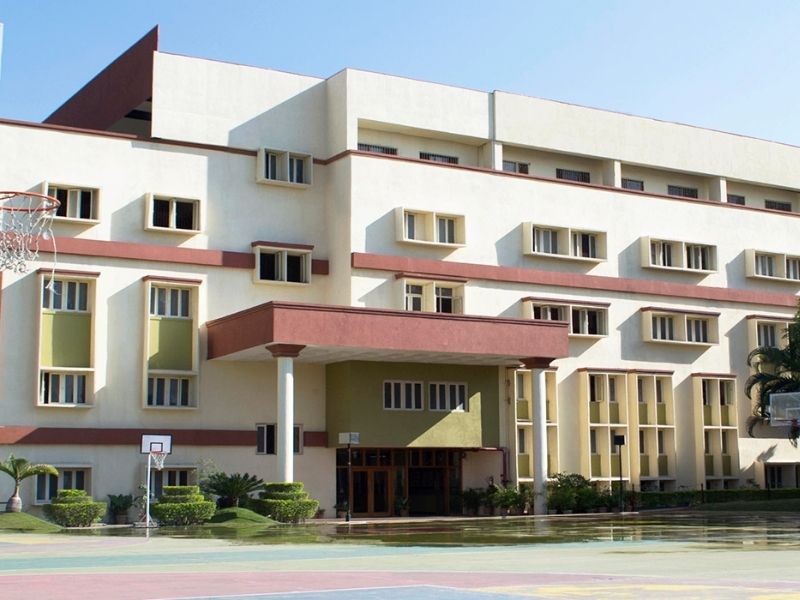 Delhi Public School (DPS), Khajaguda, Hyderabad is a coeducational day school affiliated with the Central Board of Secondary Education (CBSE), New Delhi. Started in 2002, the school is a joint effort of Vidyananda Educational Society the Delhi Public School Society, Delhi…more
---
Bharatiya Vidya Bhavan's Public School, Jubilee Hills was inaugurated by His Holiness Swami Ranganathanandaji, president of Ramakrishna Mutt on July 5, 1979. Located in the Jubilee Hills district of Hyderabad, it is an English medium co-educational day school offering education from…more
---
Sloka School is a co-ed day school affiliated with the Central Board of Secondary Education (CBSE). It is a non-profit organization and the trust is equally represented among the founders, parents and teachers of the school. It was established on 13th July… more
---
Meridian School, Banjara Hills
Meridian School, Banjara Hills, Hyderabad is the flagship school set up by the Meridian Educational Society in 1995. It is a coeducational day school with classes from nursery to class XII and is affiliated with the Central Board of Secondary Education (CBSE), New Delhi and also follows IB PYP curriculum…more
---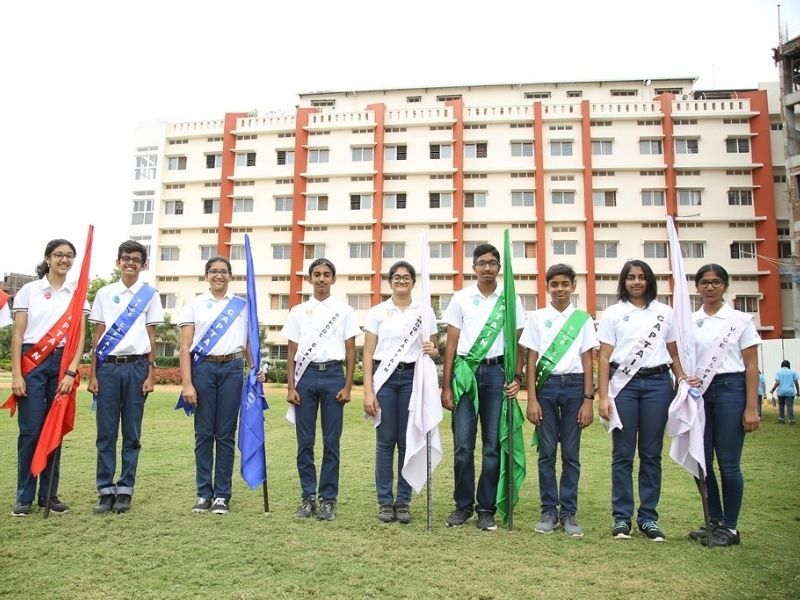 Manthan International School, Hyderabad is a coeducational day school affiliated with the Central Board of Secondary Education (CBSE), New Delhi and the University of Cambridge International Examinations (CAIE), UK. Started in 2009 by Ramakrishna Reddy, the school is promoted and run by… more
---
Founded in 2001, Prerana Waldorf School, Hyderabad is a coeducational English medium day school affiliated with the Central Board of Secondary Education (CBSE), New Delhi. The school offers classes from Kindergarten through class XII and follows t… more
---
Phoenix Greens School, Kokapet, Hyderabad
Phoenix Greens School, Hyderabad is a coeducational English medium day school affiliated with the Central Board of Secondary Education (CBSE), New Delhi. It offers schooling from pre-primary level through class XII. It offers schooling from pre-primary level through class XII… more
---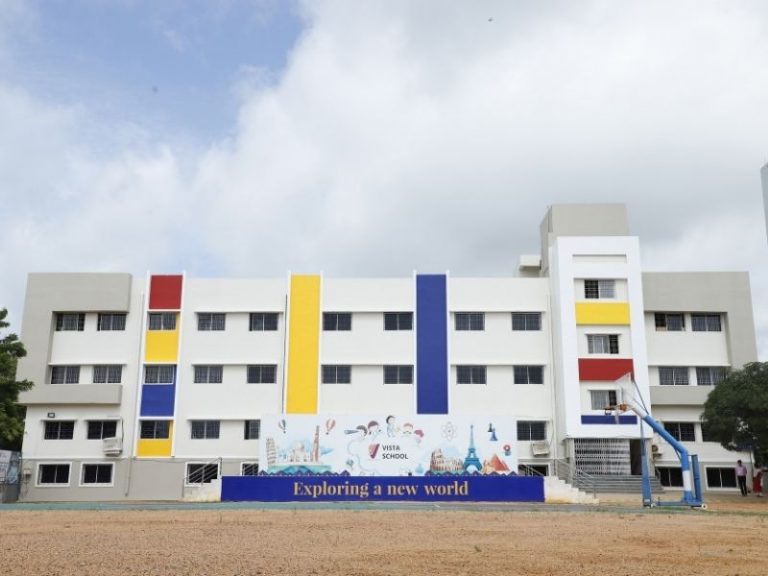 Vista International School, Gachibowli, Hyderabad
Established in 2011 by Venkateswara Rao Vellanki, Founder-cum-Chairman and Suresh Challa, Founder-Director, Vista International School, Hyderabad is powered and managed by the Vijaya Education Society. A co-educational day school, affiliated to th… more
---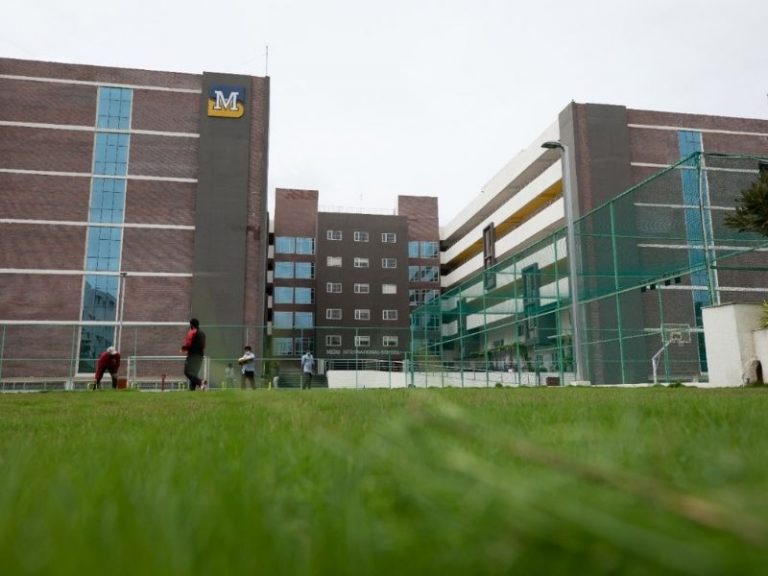 Meru International School, Hyderabad
Founded on July 19, 2017 by Meghana Rao Jupally, Meru International School is a coeducational day school affiliated to the Central Board of Secondary Education and Cambridge Assessment International Education. The school believes that a learning e… more
---
ICSE Schools
Promoted in 1987 by HEH Nawab Mir Barkat Ali Khan Mukarram Jah Bahadur to make quality education accessible to the low-income households of the historically significant Purani Haveli neighborhood of Hyderabad, the eponymous Mukarram Jah School, … more
---
IB Curriculum
CHIREC International School, Hyderabad is a co-educational English medium International Day School offers Central Board of Secondary Education (CBSE) New Delhi, International Baccalaureate (IB) and Cambridge Assessment International Examinat… more
---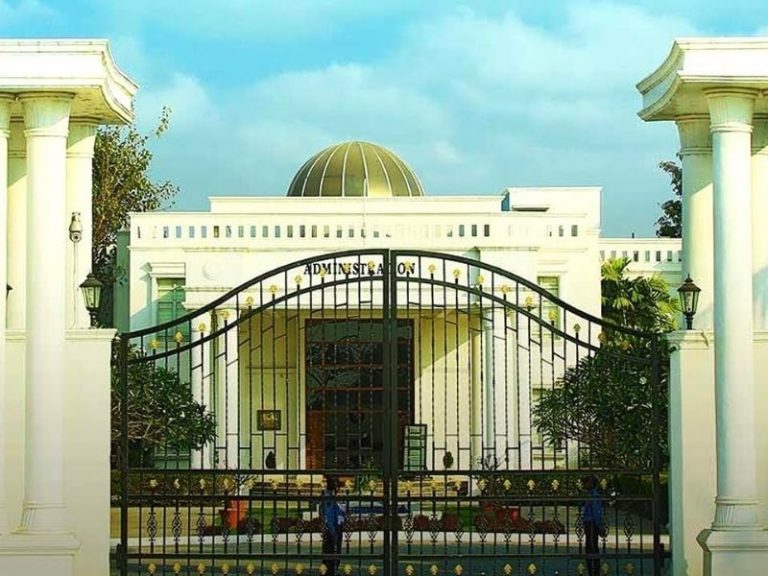 Indus International School, Hyderabad
Indus International School, Hyderabad came into existence in July 2008 at Mokila near Shankarpally, and is a brainchild of the Indus Trust. The Indus International School, Hyderabad shapes young minds into bright individuals of tomorrow. The schoo… more
---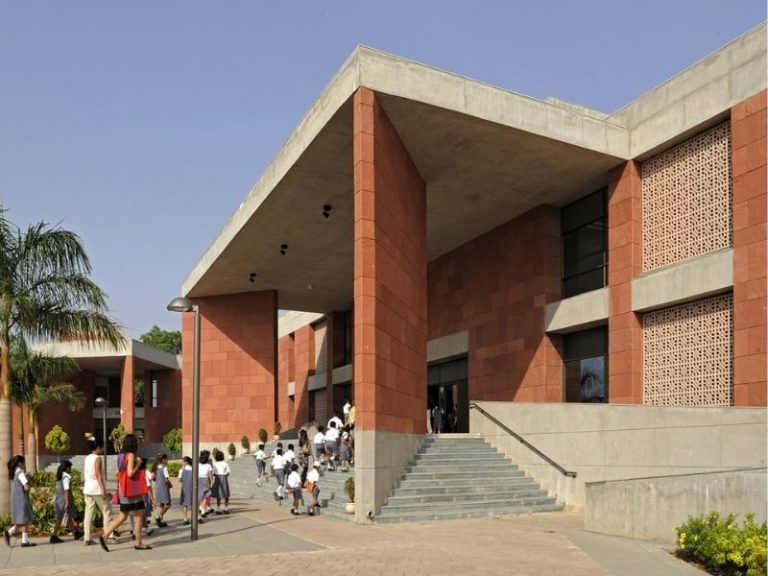 The Aga Khan Academy, Hyderabad, is a coeducational international day-cum-boarding school offering curriculum prescribed by the International Baccalaureate Organisation, Geneva. Established in 2011, The Aga Khan Academy, Hyderabad is the seco… more
---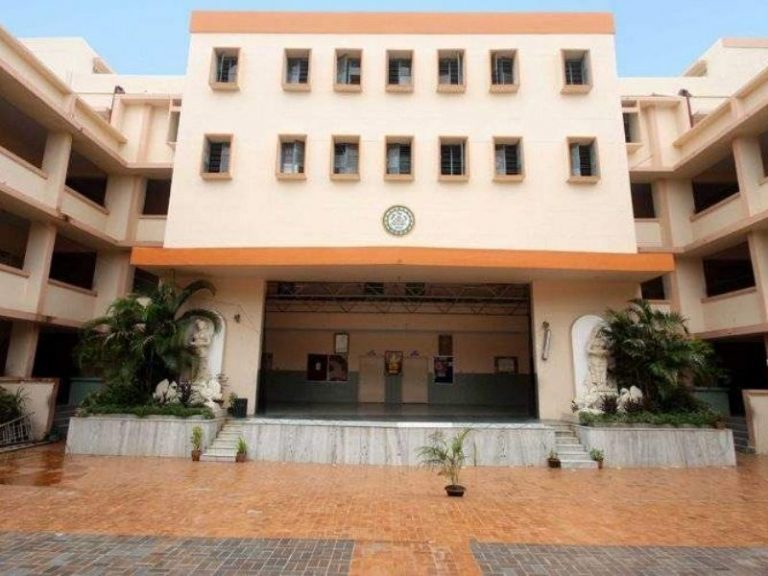 Manipal Hillside Academy Hyderabad
Manipal Hillside Academy, Hyderabad is a coeducational day school affiliated with the International Baccalaureate Organization (IBO), Geneva and the Central Board of Secondary Education (CBSE), New Delhi. Founded in 1984, the school was previously… more
---
Rockwell International School, Hyderabad, Telangana
Rockwell International School, Hyderabad is a co-educational, English medium, day school founded in 2009 by the chief managing director Subhash Boda, and the directors Srikanth Ramaraju and Murali Bhukkapatnam. The school is affiliated with… more
---
Meridian School, Banjara Hills, Hyderabad
Meridian School, Banjara Hills, Hyderabad is the flagship school set up by the Meridian Educational Society in 1995. It is a coeducational day school with classes from nursery to class XII and is affiliated with the Central Board of Secondary Educ… more
---